Woman felt forced to leave salon for breastfeeding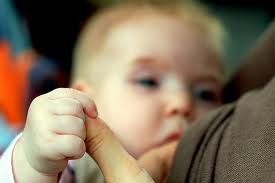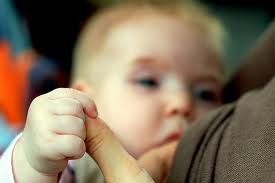 Image source: Babble
The Herald Sun has reported that a mum breastfeeding her new baby was made to feel so uncomfortable that she was reduced to tears and left the salon when the hairdresser would not continue her haircut while she was breastfeeding under the cape.
Mrs Hanlin, a new mum, said her hairdresser walked away without a word as she began breastfeeding daughter Natasha, five months, beneath the hairdressing smock.
She said about 25 minutes later, a more junior hairdresser said she would take over.
"The original hairdresser then came up to me to explain that whilst I was breastfeeding she couldn't cut my hair," Mrs Hanlin said.'
Read the full Hearld Sun article here
The owner of the salon, Mr Todaro, is saying they are the one being discriminated against after the hairdresser had left the mum alone to feed in peace and then ran behind schedule therefore asking a junior hairdresser to take over.
Mr Todaro said Mrs Hanlin's family had harassed the salon staff, leaving his employee distraught.
"She's not the victim. I'm the victim," he said, "Leave us alone or I'll sue you"
In 2003, ex Olympian Kirstie Marshall was asked to leave the Legislative Assembly after breastfeeding her 11 day old daughter in the chambers. This raised the discussion that Australian women were being treated as second class citizens and that breastfeeding was something to be shunned, 10 years on, have we progressed?
What are your thoughts? Unfair or misunderstood situation?