Woman Has Entire Eyelid Ripped Off by Dog After Lash Extension Appointment Goes Horrifically Wrong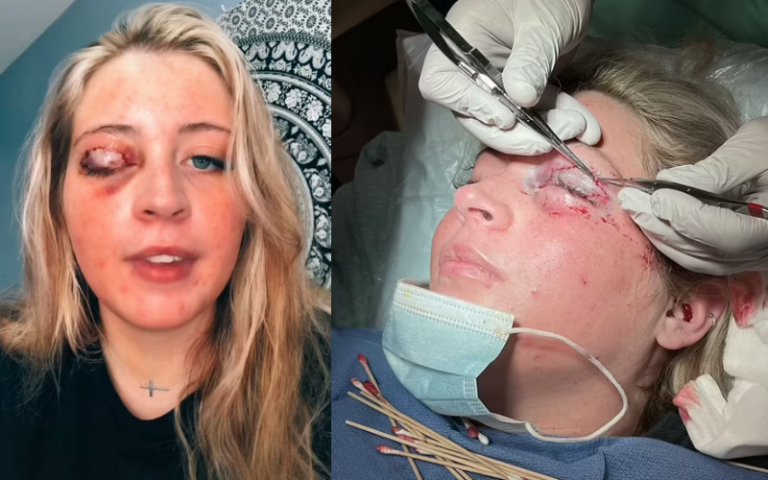 Woman Has Entire Eyelid Ripped Off by Dog After Lash Extension Appointment Goes Horrifically Wrong
[WARNING, THIS ARTICLE CONTAINS GRAPHIC IMAGES]
A young woman has told the horrific story of the time that she went to see a new lash technician to get her lashes done, only to have her eyelid ripped off by the technician's dog.
Kelsey Salmon had wanted to get her eyelashes done for her birthday and a long-planned holiday to Hawaii but ended up spending her special day recovering in hospital after undergoing delicate surgery to have her entire eyelid reattached.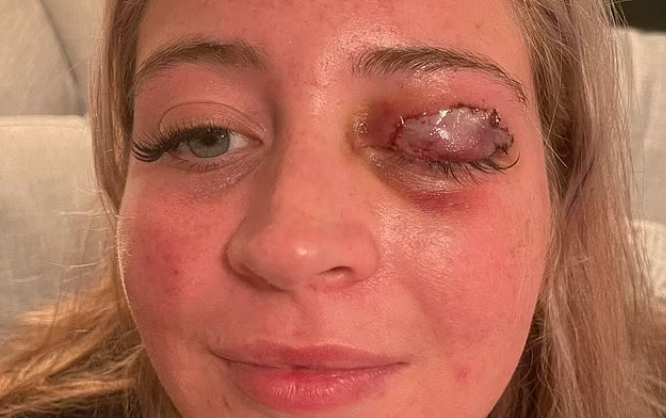 After finding her usual technician was fully booked, the 23-year-old found an alternative technician on Instagram.
"It took place at the girl's apartment, and this was the first time I'd ever met her," Kelsey explained.
"The living room was empty, aside from a lash bed in the middle of the room. I lay down to get started, and I could hear the dog barking in her room. This chihuahua runs in and jumps up on the bed. I start petting him, everything's fine," she continued.
"Eventually, she's finished with the lashes and I sit up. The dog's sitting on the floor, I look down at him and he's just staring at me. Then, out of nowhere – it happened so fast that I didn't have time to pull back – he jumped up, bit me in the face and broke my eyelid off."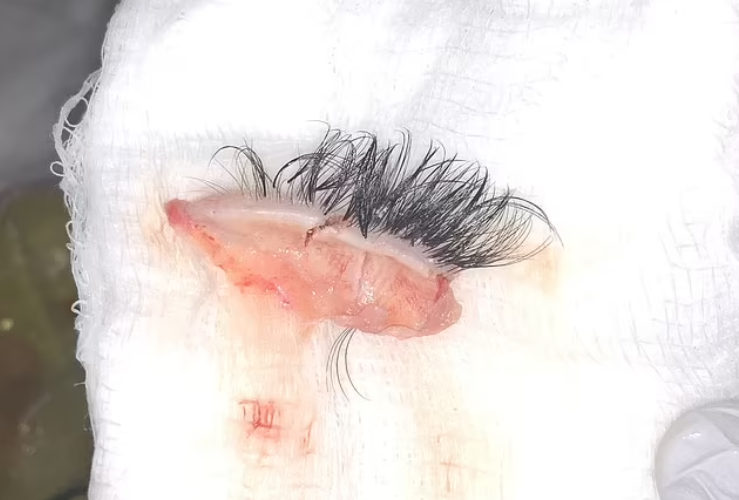 The horrified young woman said there was blood everywhere and that she could see her eyelid on the floor.
"I'm so lucky he didn't grab onto my actual eye because that could have been a thousand times worse!"
While Kelsey sobbed hysterically, the lash technician gave her a "dirty" blanket from the floor to try and stop the bleeding while calling an ambulance. Kelsey called her mum to meet her at the hospital.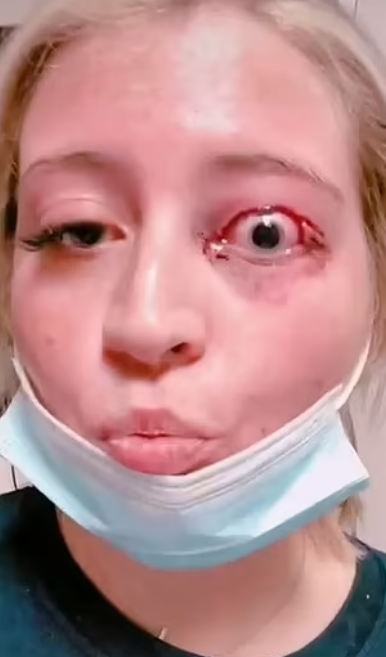 "When I got to the hospital, I ended up waiting for like seven hours. They didn't have any ocular plastic surgeons at this hospital. My paramedics had wrapped up my eyelid in gauze and put it on ice. The nurse felt adamant that nothing could be done."
Eventually, a distressed Kelsey was transported to another hospital before undergoing reattachment surgery taking two hours. Doctors have informed her that her eyelid could take up to twelve months to fully heal.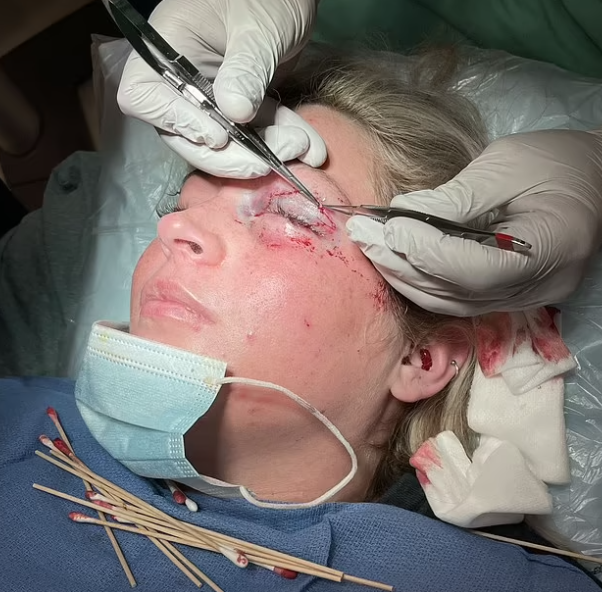 In the meantime, Kelsey has a strict routine to care for her wounded eyelid: "I now take antibiotic drops four times a day, and I also put on a prescription gel four times a day – just to keep it moist," she said. "They wanted my eye to be able to breathe during the day, but at night I'm wearing a metal eyepatch with holes."
"At the moment, my eye is all stitched up with dissolvable stitches. It should open eventually."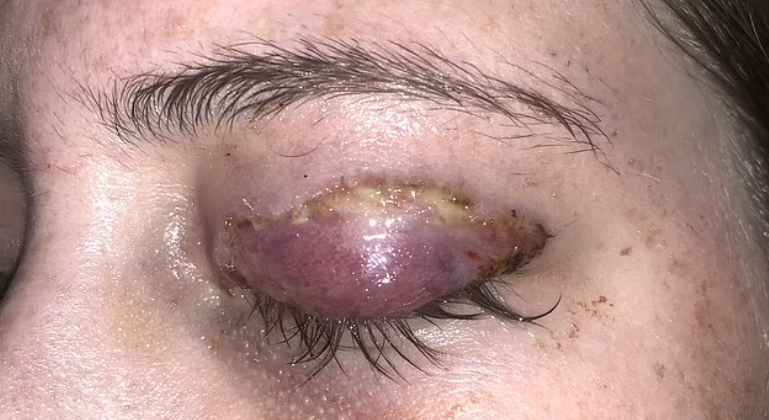 Kelsey shared her story on TikTok in a series of confronting clips explaining the incident.
Poor Kelsey!! What a traumatic incident to go through for all involved!
Source: TikTok/Kelsey Salmon