Woman Hilariously Trolls a Scammer Who Asked for Cash by Pretending to Be Her Neighbour
Woman Hilariously Trolls a Scammer Who Asked for Cash by Pretending to Be Her Neighbour
Whether they are door knockers pretending to represent a legitimate charity or a call centre operator claiming that you are having computer issues, we've all come into contact with scammers.
Even if you're careful not to give your details out, you could have received an email from a Nigerian prince in your inbox telling you that you are an heir to a multi-million dollar estate settlement.
One of the newer ways that scammers try and separate you from your cash is to pretend to be a friend or family member in fast need of some money in an emergency. They often text from a burner phone and ask for you to quickly transfer a relatively small amount of cash to get them out of trouble. It must be particularly effective, especially with older people, as this sort of scam is very common.
Over on Facebook a blogger called Amber Says shared this hilarious exchange of text messages in which she turns the tables on the scammer and trolls them to the point of frustration.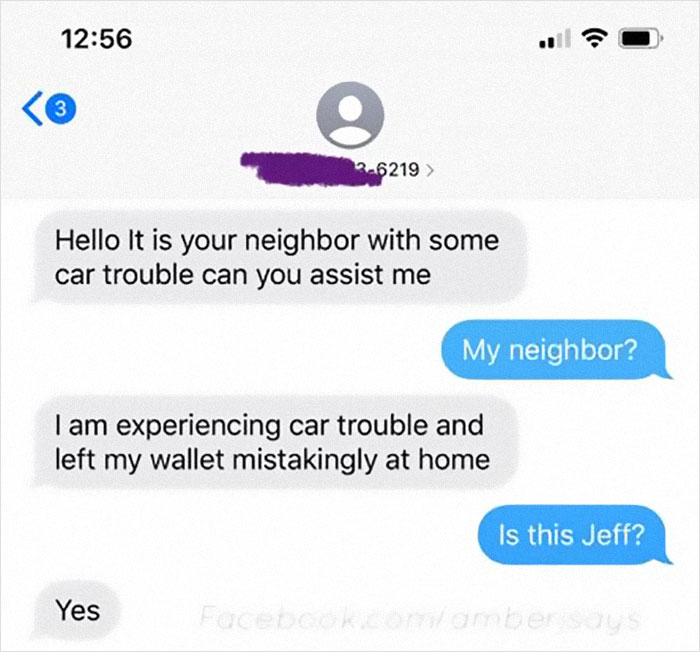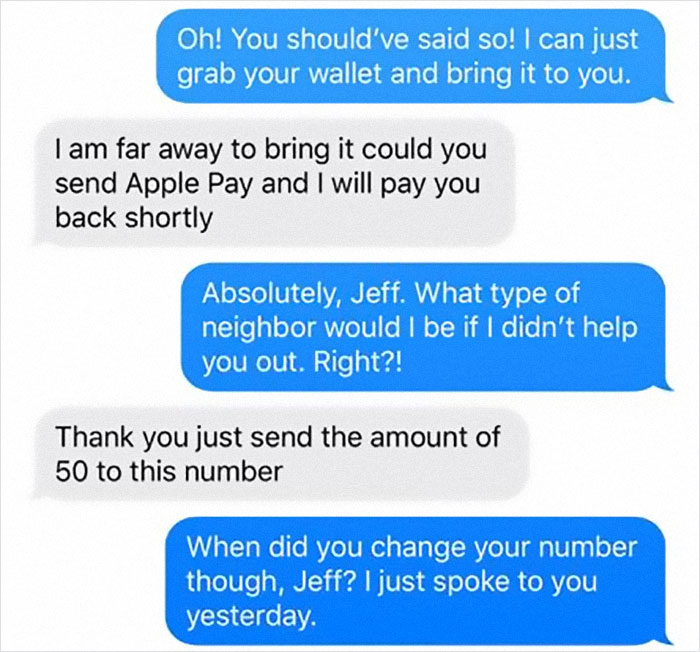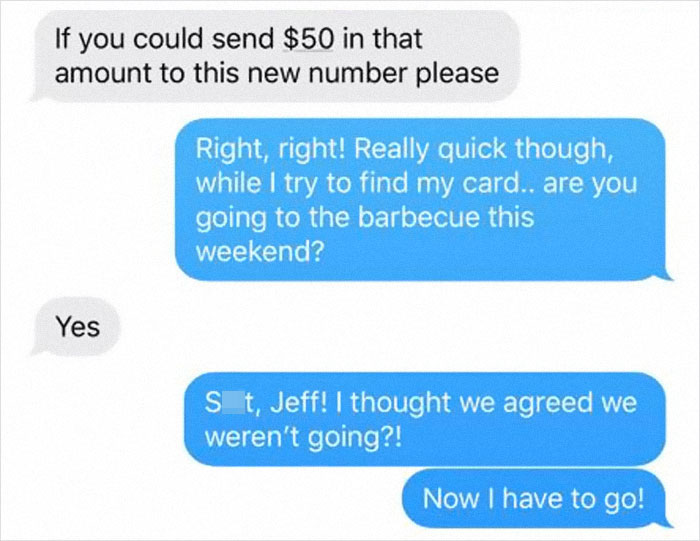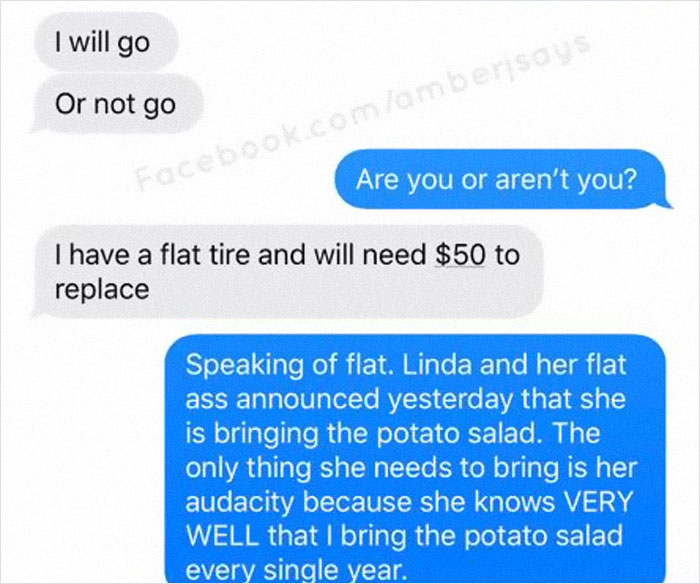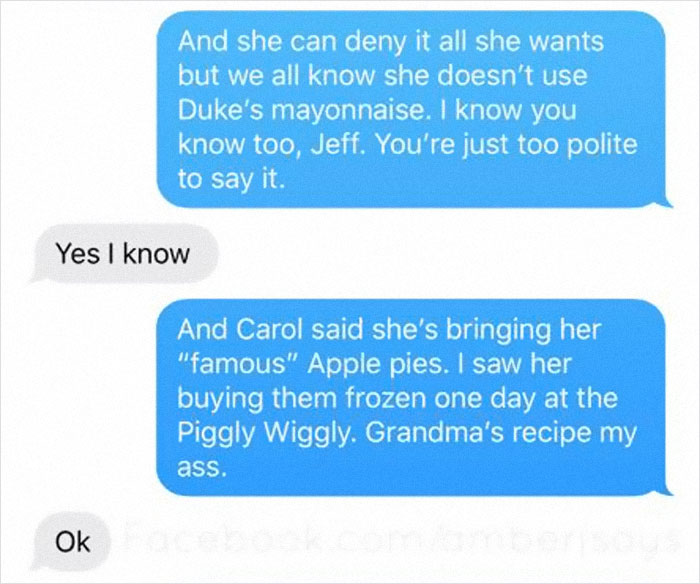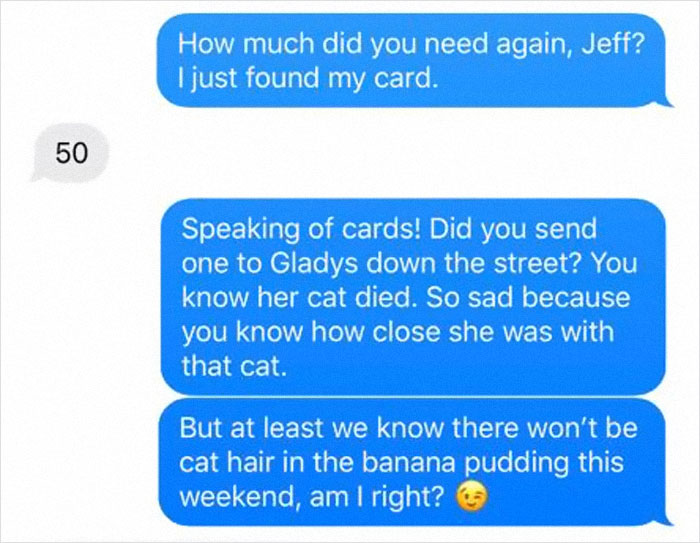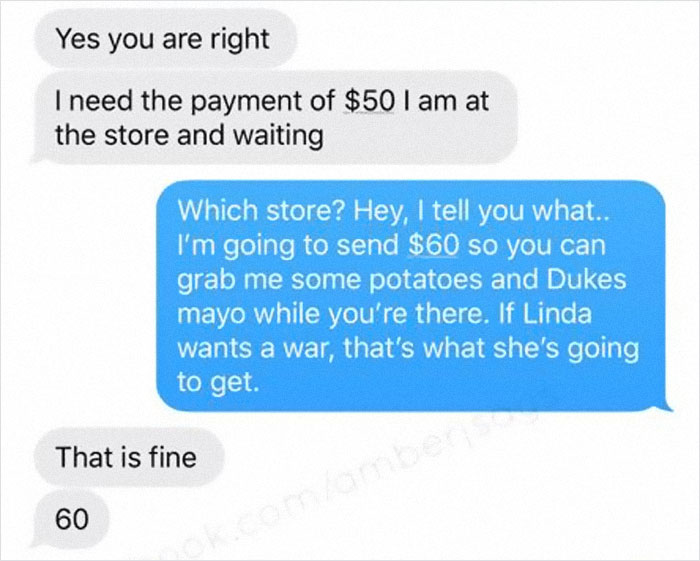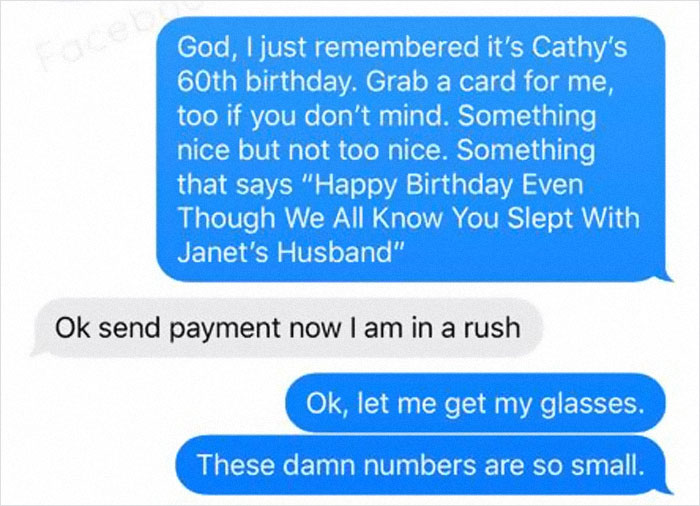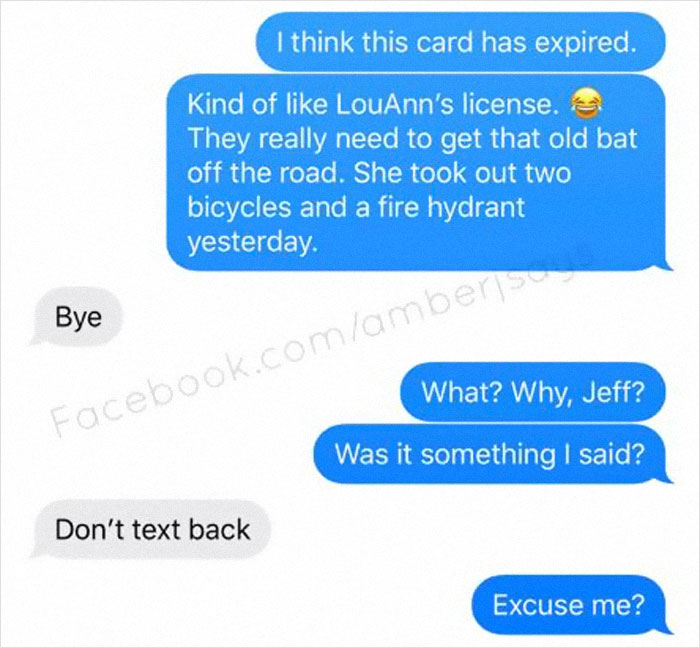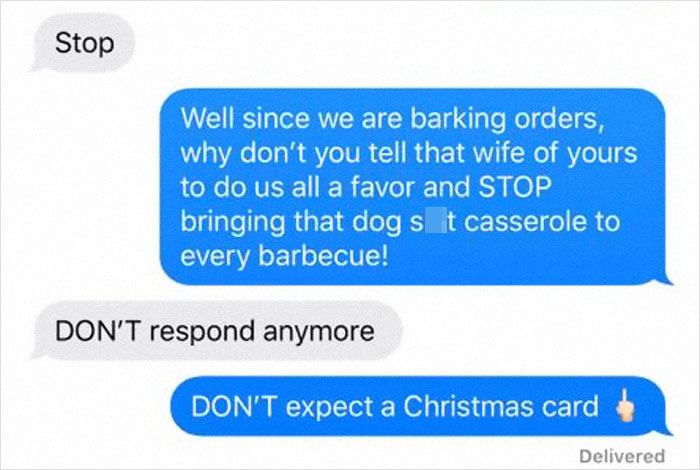 Someone needs to bring me an inhaler! That sure is one way to troll a scammer!
Sharing her text exchange on social media, Amber captioned it "I had time today", with a cheeky smile emoji. Her post went wildly viral with thousands of likes, shares and comments.
"I love it when someone can give a scammer a good run for their money. Great job!" wrote one admirer.
"Haha, poor Jeff. Still waiting at the store for his 50," added another.
"Send him a text out of the blue like "hey Jeff how are ya?" And when he says don't text again just keep spamming him." suggested a third.
I don't know about you guys, but I really want to go to that barbeque! Sounds super messy!
Source: Facebook/Amber Says