Woman Shares Very Hilarious (and Also Very NSFW) Results From Viral Period-Shortening Hack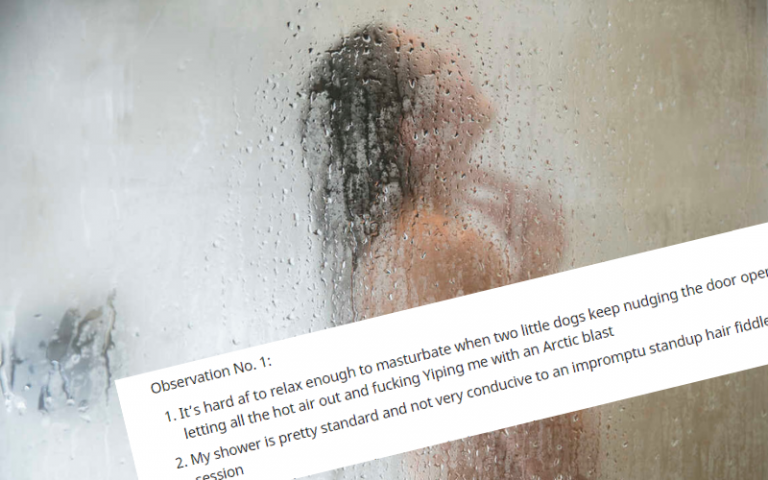 Woman Shares Very Hilarious (and Also Very NSFW) Results From Viral Period-Shortening Hack
So, there's nothing that us uterus-having humans would love more than a bountiful supply of Tim Tams and shorter periods. No one loves having their period, so any viral period-shortening hacks out there are worth a try, right?
Well, one anonymous woman spotted a screenshot of a very specific method to shorten your period and thought she'd give it a go, reporting back her results. You know, for science.
Her post on Reddit's women's sub TwoXChromosomes seriously had us almost falling off our chairs in laughter.
Please enjoy this literary masterpiece as written in all its glory by the very hilarious u/TexasNelwyn.
NSFW the Aunt Flo Wafflestomp
A while back there was a screenshot where someone was asking if anybody tried drinking to dry up their flow. One of the comments became legendary. The author claimed you could blast off six or seven orgasms in the shower, then blow your ears/nose while squatting and kegeling. The author said you'd 'shoot out the uterine lining like a jellyfish' and could then 'waffle stomp that sombitch down the drain and you've got yourself a two day period.'
And then everybody in the comments said the same thing, 'Alright, who's going to try this and report back?'
So here I am, reporting back.
Observation No. 1:
It's hard af to relax enough to masturbate when two little dogs keep nudging the door open, letting all the hot air out and fucking Yiping me with an Arctic blast
My shower is pretty standard and not very conducive to an impromptu standup hair fiddle session
I do not know how to row the man in the boat standing up, anymore.
So, I try different stances – leg hiked, leg un-hiked – and different fingers/angles. I tried eyes open and staring at the dirty corner in my shower with the outline of a shampoo bottle that I've already cleaned twice this week, I tried eyes closed and trying to imagine dirty fun shit but all I could see was that dirty fucking corner. At this point, I'm getting annoyed and a bit frantic, leg hiked, trying to play the hair guitar like Stevie Ray Vaughan in his prime. Finally, I find the sweet spot and blast two off in fairly quick succession. I'm rounding the corner on the third and a hand cramp sets in, so I switch hands and that sets me back to the default starting place. My body knows it's no longer my dominant hand, and it therefore gives me non-dominant hand energy. 'Oh, You wannna phone this one in, huh? Take this radar blip and gtfo.'
My body is kind of an asshole sometimes.
I try for a second blip and my body tosses me a Cheeto and shuts down shop. So, now it's time to kegel and squid. I hold my nose and blow. Nothing happens. I hold my nose, bend my knees out to the side, and blow. Nada. I close my eyes, hold my nose, and blow once more, and something FINALLY happened. 🎉 🎉
I farted in surround sound while crouching like a sumo wrestler and got a migraine.
The End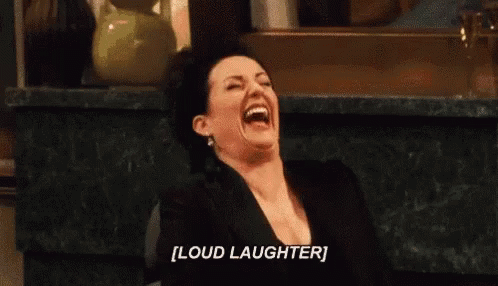 We'd like to personally thank u/TexasNelwyn for reporting her findings back to us.
We certainly needed that laugh!
Source: Reddit/TwoXChromosomes and Giphy