Women Only Carriages Being Proposed for Trains In Australia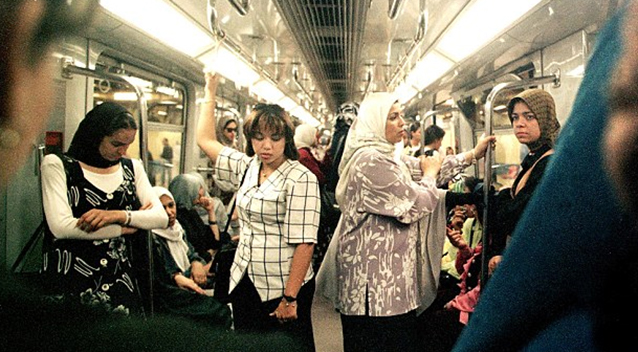 A proposal for women-only train carriages has been put forward by the Rail, Tram and Bus Union national secretary Bob Nanva. He wants to see "pink carriages" put into effect across Sydney after 8pm.
The idea is that these safe carriages would be equipped with CCTV, extra distress buttons and regular checks by security staff.
"We must do more to protect commuters from thugs, grubs and perverts on public transport," Mr Nanva said.
"Since September 2012, there have been 2859 criminal offences against women on public transport, including almost 19 sexual offences against women on NSW bus, tram and train networks every month," he went on to say.
"A survey of NSW commuters a few years ago found that 64 per cent of women felt unsafe on public transport after dark. But this is not just a NSW problem — commuters across the country have told us that something must be done.
Women and children who travel on public transport after dark should have the option of a safe haven where they can feel safe without having to worry if the bloke leering at them from across the aisle is a potential predator."
The idea of women-only carriages is definitely not a new one. These carriages  are already operating in Iran, India, Japan, Mexico, UAE, Egypt and Brazil.
The proposal has already received a lot of backlash on social media. Some men have voiced their offence to this notion of segregating males and females. Radio presenter Ben Fordham from 2GB said: "It makes me feel really, really weird, the idea that women need to be protected from someone like me. There are lunatics out there who are women and who are men who go around assaulting people and doing all sorts of disgusting things to people, but why don't we just focus on the perpetrators? I don't think it makes sense … What kind of message does it send to the kind of behaviour you can carry out in other parts of the train?"
I have to say, I also disagree with the proposal of having 'pink carriages' for women. While I fully support a woman's right to feel safe at all times I don't really think segregating them from men is the right way to go about it.
My belief is and will always remain that we need to educate our boys to not rape or abuse women (or anyone for that matter) rather than telling our girls to beware of men. What does it say about our society that in 2016 we have reached such a sorry state that we need to separate our men and women? That we can't trust our men to not hit our women? That women need their own carriages on trains to feel safe?
If this is the way society is heading to protect it's citizens- male and female- then I say we have failed! It screams of incompetence.
The message we are sending to men is -you are too violent to be around women so you need your own carriages. The message we send to women is- you need to protect yourselves from men, they are dangerous.
How about we send this message to men – don't rape women. Or this – don't hit anyone. When you see a woman walking home alone at night, don't kill her.
Separating men and women on trains is a temporary fix- a band aid. And where do you stop? Do we then need female buses? Female trams? Female only cinema sessions? Where? Where does it all end?
I often catch public transport on my own and with my 2 kids. And yes, there are times I feel uneasy when a passenger comes on board, usually a male. It's usually someone who's under the influence of some substance and is either too drunk or high to be in full control of his impulses and actions.
And unfortunately whenever that happens this quote pops into my head:
"Men are afraid that women will laugh at them. Women are afraid that men will kill them." – Margaret Atwood
It's sad but it's true. Women live with the fear that walking to their car late at night could result in them getting attacked. Or jumping in a taxi by themselves could end up with them being assaulted. Which is why we walk with our car keys wedged between our fingers- we're wired to be afraid – to be cautious and to be aware. We cross the street if someone suspicious is approaching us. We walk that little bit faster when we hear footsteps behind us late at night. It's just what we do.
The onus shouldn't be on a woman *not* to get herself murdered. It should be on the criminal not to do it. What we need is for men to not hit us, to not kill us and to not rape us. What we don't need is a 'pink carriage.'