Young Girl Nails Halloween With Her Tired AF Mum Costume!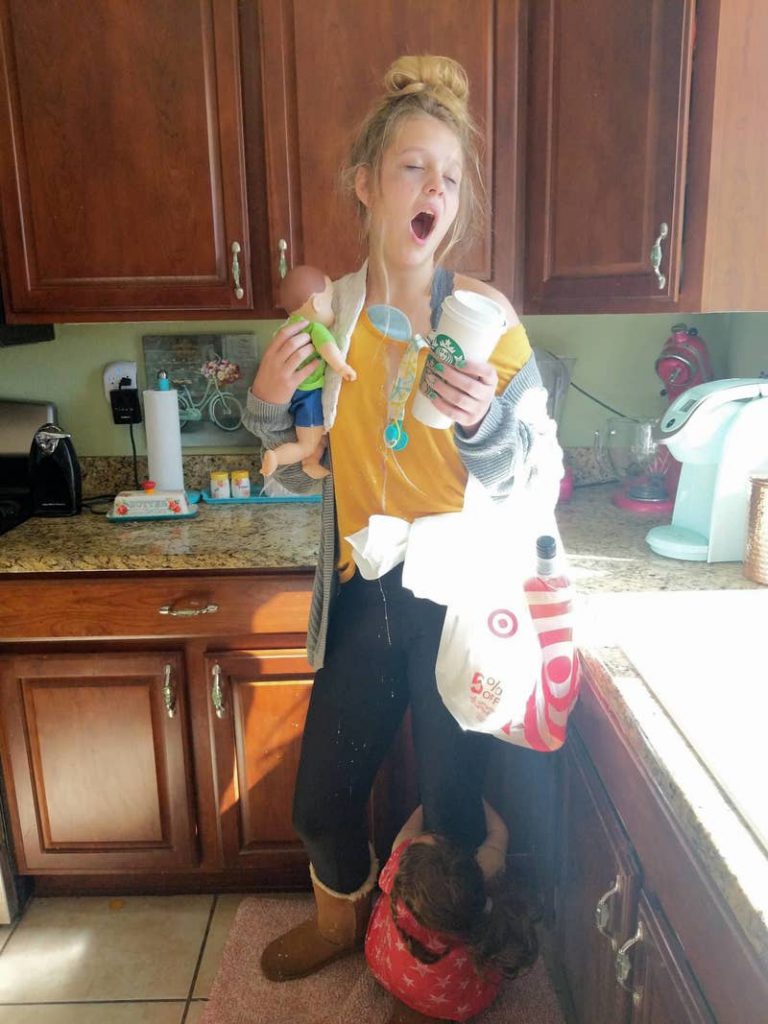 Young Girl Nails Halloween With Her Tired AF Mum Costume!
Look no further because we've found the winner of Halloween! Jillian Schnerch of Rio Rancho, New Mexico has paid homage to all the tired mums out there with her oh-so-relatable Halloween costume. 

I mean come on, look at all the detail the 13 year old has put into her outfit.
Cheerios in her hair. Extra large Starbucks coffee in hand. Nursing pad sticking out. Stained t-shirt.

We love the addition of the Target bag containing a much needed bottle of wine.

But our favourite has to be the toddler attached to her ankle ensuring she can barely move!

The 13 year old drew inspiration from her mum Linsday Hartsock who not only does an amazing job of raising Jillian but also has another 8 children to take care of. Yep! Nine kids plus a husband!
Speaking to Buzzfeed, Lindsay said, "Jillian sees me trying to manage our big, active family AND our photography business, so she knows exactly what it's like to be a tired mummy."
Also adding that the 13 year old is a huge help around the house. "Jillian is also a 'little mummy' who helps a lot with her five younger siblings, but they also tire her out — so that helped her get into character!"
Now that's what we call nailing your Halloween costume! Well done Jillian and well done mumma Lindsay!
Source: Facebook/The Hartsocks' Photography