Young Girl Questions Kmart Over Dinosaur Undies!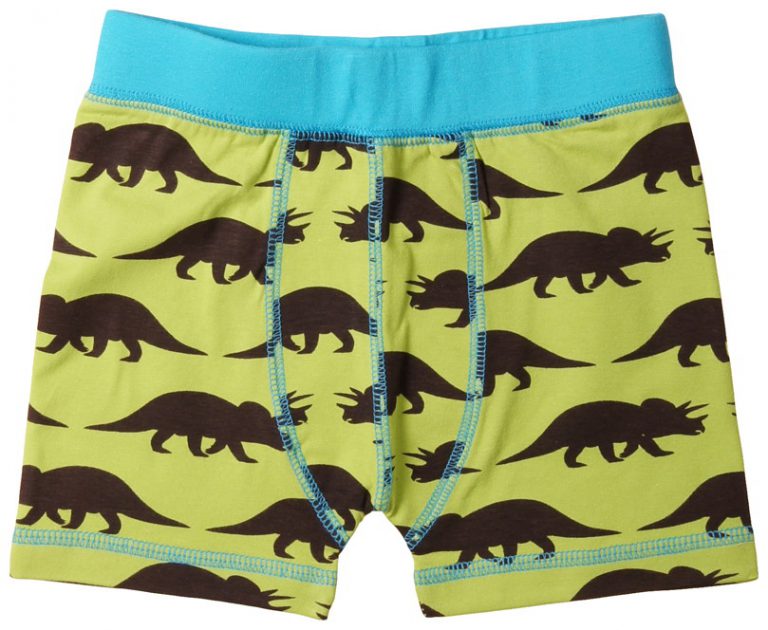 Young Girl Questions Kmart Over Dinosaur Undies!
A grandmother has shared a video of her young granddaughter venting her frustration at retailer Kmart for not providing dinosaur underwear for girls!
Little Luna is seen in the footage pleading to the bosses at Kmart to make dinosaur undies for girls too because she loves them.
"Pants," she says. "But only for a boy." After being asked if it's "right" that the product is only shelved in the boys section, she continues: "Why girls can't have them? I think some girls don't like them and some do."
Luna then directs a question at the retail bosses. "Mr shop man, can we get those dinosaur pants, please?" she asks.
The footage was shared onto grandma Kate's page as well as the popular Kmart Mums Australia Facebook page.
Under the video, the girl's grandmother reveals she "bought the boys ones anyway", but said, "This is a big problem for my granddaughter!"
The comments from the 140,000 members on the Kmart Facebook page was mixed. Many were supportive and shared pictures of their own children happily dressed in clothing meant for the opposite gender.
'My three-year-old wears boys batman undies, she loves them,' one woman wrote.
'Glad she is not falling for the gender marketing. Maybe an iron-on transfer until retailers stop telling girls what to like,' another Facebook user wrote.
While others in the group thought it was not an issue. "I feel like this is creating an issue where there isn't one, shop where you like, wear what you like," one mum wrote. "I'm sure Kmart don't have a gender department that say girls can't have Dino underwear, it's supply and demand if they feel the market want it they will supply it."
"Oh for Christ sake. What difference does it make if they're labelled boys or girls? My son has bright pink Peppa Pig PJs that he is in love with, he doesn't know or care whether they're labelled boys or girls," another wrote.
"Children wouldn't be aware of gender marketing if we didn't make them aware of it. I mean the idea is clearly planted in her head," added one mum.
Kmart issued a statement to it's customers saying, "Our kids range is forever growing with our in-house design team listening to our customer needs. The team are always striving to provide our customers great quality and design at our everyday low prices."
With more and more retailers getting rid of their gender specific sections for kid's toys do you think they should be doing the same for clothes? Should all children's clothing be in the one section with no gender labelling? Children are definitely more aware that certain sections in shops are labelled and cater specifically for boys and girls. But is that a bad thing?
Perhaps what clothing manufacturers need to address is the lack of variety in boy's and girl's clothing options. Boys are usually relegated to blue, grey and black clothes while girls are given an array of purples, pinks and whites. Why not make a whole range of colours available to both sexes and then let the kids choose to wear whatever they want. A boy may want a unicorn t-shirt but may feel uncomfortable knowing it came from the girl's section.
I once bought my boys leggings from the girl's section when they were younger because there were none available for boys. They wanted them to wear as part of their superman and batman dress ups but it was impossible finding any other than in the girl's section. Of course I bough them and it was no big deal- but the tag on them still said "girl's leggings." Let's just get rid of that label altogether so it just reads "red leggings." What do you think?
Photos: Facebook and Etsy