The Younger Brother Of 'Coward Punch' Victim Thomas Kelly Has Tragically Died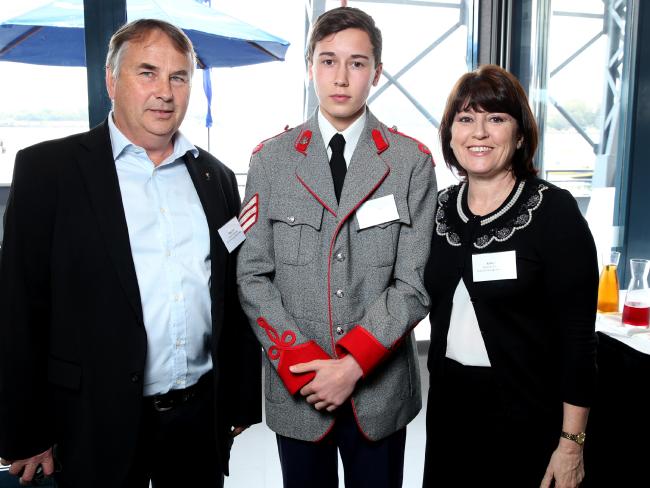 The Kelly family is dealing with yet another tragedy following the death of their son Stuart, 19, who passed away in Mona Vale on Monday. Their eldest son Thomas died at just 18 when he was randomly punched by Kieren Loveridge while he walked with his girlfriend in Kings Cross in 2012.
Stuart's headmaster, Dr Tim Hawkes, released a statement last night informing students and families of his passing. Stuart completed Year 12 at the school last year.
"It is with great sadness that I inform you of the death of an Old Boy of the School, Stuart Kelly ('15). This is the second great tragedy to affect the Kelly family," Dr Hawkes.
"The exact circumstances surrounding his death are not known, however, it is enough to know that we have lost a member of our community and therefore our thoughts aand prayers go out to Kathy and Ralph Kelly and their daughter Madeleine."
Stuart spoke last year of the heartbreak of losing his "best friend" and the "scar" that he carried with him.
"I look back at that moment: I was 14 years old, I was told by a stranger that my brother, my best friend, was going to die. Those few words would change my life forever," Stuart said.
"I'm now 17 — that was three years ago. However I carry a deep scar that you cannot see. It's always there, it never leaves. It sits below the surface of your skin and surfaces when you least expect it.
"(We need) change to stop the growing epidemic of drug and alcohol abuse, and misuse, and to say no to senseless violence."
Our thoughts and prayers go out to the Kelly family at this particularly difficult times.
Photos via Google images.