Bobux Kids Shoes Review and Giveaway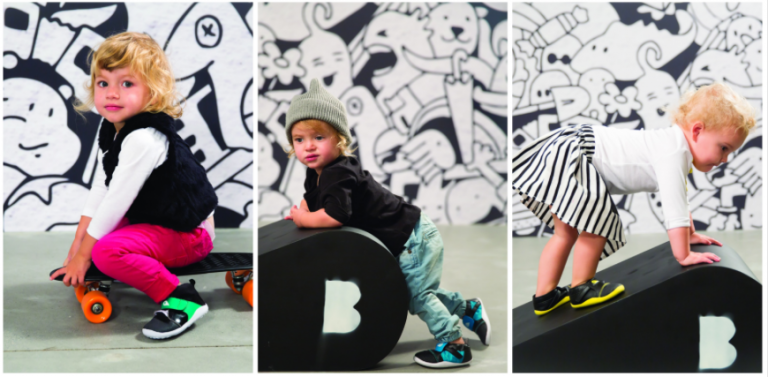 Bobux Kids Shoes Review and Giveaway
Parents of little people will know exactly what I mean when I say that my children seem to have this superpower that allows them to make a brand new pair of shoes look like they've been passed down 3 generations of kids in about 20 minutes flat! Playing hard, and going on walking, running, crawling and climbing adventures means that I need to choose footwear for my girls that a) fit perfectly b) are going to withstand their pace of life and c) look good. Yes, they must look good! Life is too short to wear ugly shoes, right?
Fortunately, I was recently contacted by Bobux, (a New Zealand footwear specialists for kids aged 0-5), to review their shoes, (and after a quick visit to their website to check them out) I quickly agreed. I was going to have no problems picking out a pair of super-cute shoes for the girls…but how were they going to stack up on fit and comfort? And would they be hardwearing enough not to look old and worn after just a few hours of play? Time would tell!
The girls loved picking out their favourite pair on the Bobux website. (As far as websites go, it's pretty cool! The girls were able to use the mouse to spin their chosen shoes around a full 360 on the screen to see it from all angles. You can just imagine how much they loved that! In fact Chloe was so excited by her shoe selection, that in the interim between making our selection and actually receiving them she kept asking to go back to the website so she could twirl the shoe around on the screen. But seriously…who could resist the urge to twirl a unicorn shoe? Not me! (Go on…go and have a go at twirling shoes on the site. I'll wait here for you to come back!)
So much fun!
Chloe chose the Blaze Unicorn shoes, and Ella (who adores the colour green) picked out the Blaze Hi Finch shoes. (I told you they were cute!)
According to the website:
These bad-boys also feature the new Bobux sole. Developed using the latest technology- the sole is designed to be super flexible, durable as well as provide enough grip on slippery surfaces. And for the cherry on top- these shoes also feature a scuff resistant, micro-armour toe cap which helps limit bumps and scuffs on the front of the shoe. Woo! These shoes are seriously awesome- developed and designed to be the perfect shoe for PLAY. Built on our custom I Walk last and in line with foot health best practice for the Toddler and Preschooler stage.
Sounds like exactly what we need!
As a rule, I don't usually buy my girls' shoes online, preferring instead to go to a bricks and mortar shoe shop with the girls in tow, to have their feet measured and their shoes fitted properly. So I was really impressed with the easy-to-use expert fitting tool on the Bobux website and with the emphasis they place on getting the fit right. As it states on their website 'Having the right size shoe is the most important thing you can do for your kids feet,' and incorrectly fitted shoes can cause a range of problems in later life. Despite a still niggling doubt as to whether they would be the correct size when they arrived, (hey, I'm a mum – worrying is part of the job description) they actually did fit both girls perfectly when they arrived.
As you can probably tell, my girls LOVE their Bobux shoes. They are hardwearing without being chunky looking, which means they can even wear them with dresses. (Which is a blessing considering neither of them want to put anything else on their feet at the moment.) Not only are they super-comfy, and still look new and fresh despite the hours of play the girls have already racked up in them, they are easy for the girls to put on too. Even 3 year old Ella doesn't need any assistance putting them on thanks to the fun animal graphic. Bobux have designed their shoes to help children to learn their lefts and rights. If the animals are facing each other they are on the right feet! Now that's a win, particularly on those busy mornings when we are all trying to get out of the door on time!
 Disclosure: The author was gifted a pair of shoes each for her children for the purpose of an honest review. All thoughts and opinions expressed here are get own.
Win a Pair of Shoes from Bobux
Bobux are celebrating their relaunch by giving Mums Lounge readers the opportunity to win a pair of their gorgeous shoes. The winner will have the choice between ORIGIN ONE XPLORER (suitable for 10 months to 2 years) or BOBUX BLAZE (1.5 -5 years).  in their choice of colour. (There are lots of colours and designs to choose from!)
To enter, complete the entry form below.  Good luck!
a Rafflecopter giveaway