ENJO Floor Care System Review and Giveaway (valued at $305)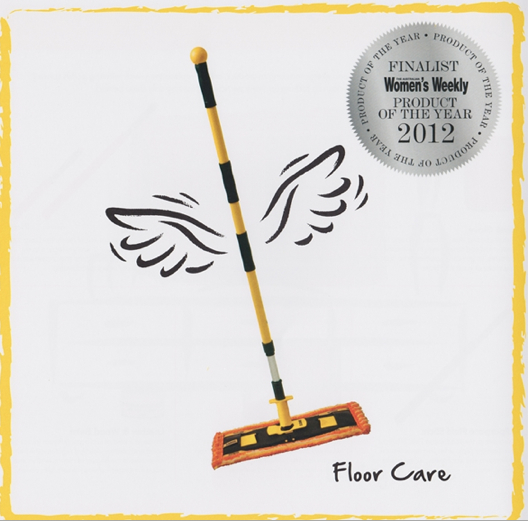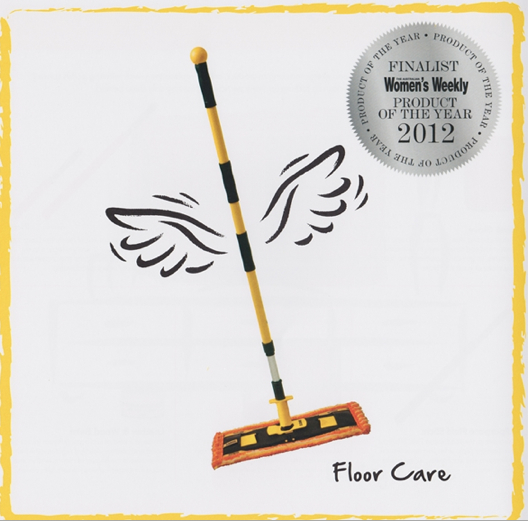 Sponsored post
If there is one household chore that I detest above all others (and let's face it, I pretty much loathe all of them) it's cleaning the floors. With three small children traipsing in and out, pets casually dropping hair every five minutes and a husband that stomps around in work boots, keeping my floors clean at home is akin to painting the Sydney Harbour bridge. It is a continuous 365 days a year slog (and one that until recently I had kind of given up on, and cut back to a couple of times a week, because quite frankly, I found the whole ground-hog day factor a little disheartening.) Let's face it, the bridge has a whole team of painters working on her, my poor grotty floors just have me!
So, it'll come as no surprise that I have been keen to get my mitts on an ENJO floor cleaner for quite sometime. If anything could put it to the test, it was definitely my family and my floors.
Over the last 2 years I have ditched the old mop and bucket and harsh chemical cleaners, in favour of a steam mop, which I have been happy with (although I do find having to refill multiple times, and the unplugging and replugging in of it cumbersome at times.) I am also wary of using it around the children due to the heat and it does still require a bit of elbow grease and getting your back into it, to give the floor a good clean
So how does the ENJO Floor System Stack up?
Well, sad as it may sound, I am like a kid with a new toy, and my floors have never been cleaner. Giving the floors a daily spritz with the ENJO mop is effortless (and when it comes to cleaning I am all about the effortless options girlfriends!) This week my six year old walked through the door after school and exclaimed "Wow! The floors are so shiny mum," which gives you some indication of (a) how grotty they must have been previously for a six year old boy to even notice and (b) how the ENJO floor mop has renewed my enthusiasm for keeping my tiles clean.
The Ergonomic Value of the ENJO Floor Cleaner
I am a long-time sufferer of lower backache (which motherhood has not helped!) so the ergonomic design of the ENJO floor system is of particular interest to me. I absolutely love that I can pop the chosen floor fibre onto the floor cleaner head without bending down. (It has clearly marked buttons that you can press down gently with your foot to open and close the head). The ability to adjust the length of the pole is also a huge bonus for me, as it means no more awkward bending over. Adjusting the pole length is just as quick and simple as attaching the floor fibre. To extend you simple twist the pole left to loosen it, life the end so that it is line with your nose, and then twist the pole right to tighten it back up.
On these points alone the ENJO floor cleaner is already kicking goal over my steam mop.
The Floor Fibres
To get the most out of your ENJO floor cleaner it is important to choose the correct floor fibre to suit your floor surface. For my glossy tiles ENJO sent me the orange dust floor mop and the yellow glossy floor fibre.
The orange dust floor fibre is used dry, and I must say, far exceeded my expectations. Rather than pushing the dust and dirt and hair around (as I would usually do with the broom before washing the floor) the special ENJO fibres actually collect and hold onto the particles (which is particular good for allergy suffers as it means you aren't kicking them up into the air.) the swivel action of the head of the cleaner makes running the fibre around the floor very quick and easy.
Next, I use the yellow floor fibre with a little water. (Okay, so the first time I used it I may have had to use a lot of water, but now that I use it daily, damp is fine.) There is no back-breaking scrubbing involved (in fact this may actually damage or shorten the life of your fibres), and gently gliding your cleaner over the floor works wonders. For more stubborn marks, I use the ENJO water spray bottle, and push down gently with my foot on the cleaner to give it a better rub. I also find that using the cleaner in a sweeping figure of eight motion (again, hoorah for the swivel head) really gives the tiles that lovely smudge-free high-shine.
How clean can it really get the floor with only water though?
Now this is something that it took me a while to get my head around. How can cleaning with water really get anything cleaner than using the traditional cleaning chemicals? The answer is that the fibres actually absorb the dirt and the germs, rather than moving them around.
The following video demonstrates exactly how much effective the ENJO floor system is at removing bacteria from our floors.
Conclusion
For me, the ENJO floor cleaner has taken the dread out of keeping my floor clean by making more regular clean-ups easier and less time consuming. It's ergonomic design means that cleaning my floors is no longer a strenuous activity to be put off and if I can do all that without filling my home with chemicals, I love it.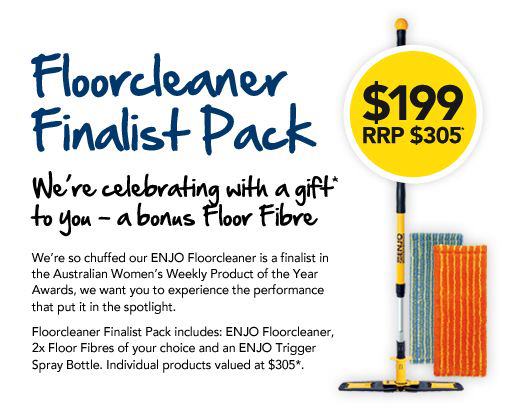 ENJO are running a Floorcleaner Finalist Special during March 2013 – meaning you can save $105 on an ENJO floor cleaner plus 2 x floor fibres of your choice and an ENJO trigger spray bottle. Click here to buy online.
ENJO are also giving Mums Lounge members a chance to win this package.
To enter, simply follow the instructions on the widget below.