Is it Time You Switched to Period Undies? Modibodi Review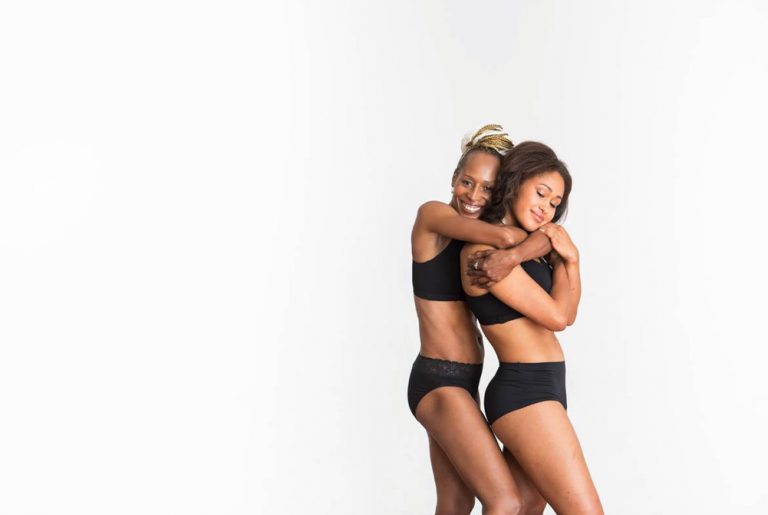 Is it Time You Switched to Period Undies? Modibodi Review
Review
Have you ever wondered how much money you will spend on sanitary items like tampons, pads or panty liners during your lifetime? No? Well maybe it's time you did!
According to an article written for Huffpost titled 'Here's How Much a Woman's Period Will Cost Her Over a Lifetime,' the average woman menstruates roughly 2,280 days over her lifetime. That's 6.25 years of our lives with a period! Over that time, the cost of tampons, underwear and panty liners we purchase for our periods, comes to almost $4,500 US dollars, or over $6000 when we convert it to Australian dollars! Not to mention the environmental impact all those products have when added to landfill! It's little wonder women are turning to more sustainable options.
Despite what you might think if you are new to the concept of period underwear, undergarments that are worn instead of sanitary products are not a passing fad. In fact, we're confident that if you tried them you'd be converted! Not only are they perfect for use during your period, they are great for all sorts of lady leaks such as discharge, incontinence and sweat.
Related: Why I am LOVING Modibodi's Leak-Proof, Period-Proof and Sweat-Proof Undies
Last month we invited some women from the Mums Lounge community, along with their daughters, to try Modibodi underwear for themselves, and share their experience with the rest of us.
Linda, 44 from NSW trialled Seamfree Bikini
My 1st impression:
Initially, I was surprised by the fabric being of like swimwear material. I thought, "Oh no, I'm going to sweat in these. This mightn't be good."
My 1st time wearing them:
Felt a little strange having the sewn-in panty liner but you get used to it. The padded area at the back felt a little higher than usual for me but would be great for that extra protection if needed.
Surprisingly, wearing the Modibodi underwear didn't make me sweat at all. In fact, it absorbed wetness and there was no odour. None at all!
My Modibodi experience was a liberating one. It was nice to not have to wear pads or panty liners for the first time in 30 years! Modibodi provided 100% protection from wetness whilst reducing odour and maximising comfort. It was a WIN- WIN for me!
Modibodi absorbed sweat, light bladder and period leakage effectively. Modibodi exceeded my expectations!
I had never heard of Modibodi before until I was introduced to the brand through Mums Lounge. The concept was so surreal and unique that I was interested to try them out. My first impression was the stretchy swimwear-like material. I thought it might provoke sweating. From day 1, my thoughts were proved wrong. I didn't sweat at all. The bikini style underwear I chose to trial was in keeping with the style I'd normally wear. They were seamfree too, which meant whilst wearing leggings and skinny jeans, Modibodi were discreet and snug. Modibodi were certainly functional. They met all my expectations…absorption, odour free, protection and comfort. Modibodi was easy to wash. Firstly, I'd rinse by hand in cold water. Secondly, I'd pop them in my machine with my other clothes on a gentle cycle. Too easy! The confidence I've gained wearing Modibodi is priceless! It's rewarding to know that not only can I save money by not having to buy constant pads and liners but I'm also doing my little bit to help the environment.
My daughter wore her Modibodi seamfree bikini today and whilst playing her Saturday morning game of soccer. I later asked her how she felt wearing her new underwear to a sports game. She reported, "Comfortable. I didn't sweat down there." It's a thumbs up!
Linda's daughter Chloe, 9, trialled Seamfree Bikini
Modibodi felt weird at first. It took a few days to get used to but then they were more comfortable. I loved that the crease line didn't show whilst wearing leggings. Modibodi absorbed sweat during school sports and activities.
I loved the bikini style I chose. It's fashionable. I liked the colour black. Being seamfree meant that I could wear my favourite leggings without a crease line showing through. After the initial few times of wearing Modibodi, I felt more comfortable and got used to them. I liked that I could come home from school feeling fresh and clean like I've just left home with clean underwear on.
Jordana, 27, SA trialled Modibodi's Maternity range
Because I am exclusively breastfeeding and feeding on demand 24/7 I have not yet gotten my cycle back. The amount of protection/absorption provided by the maternity briefs is absolutely perfect for my needs.
I found my Modibodi to be comfortable, stylish, well cut underwear that got the job done. I didn't have any leaks or accidents so I was very happy.
I found that I was dry and odour free at the end of the day. They gave me back the confidence to cough and sneeze in public again without the dreaded 'uh-oh' moments that can unfortunately occur during a pregnancy/postpartum when your pelvic floor is not what it used to be!
It was easy to wash them. I just chucked them into a delicates bag with my other undoes and in they went. The rear seam was placed a bit funny across my backside. I would have preferred a slightly lower crotch so that the seam sat higher – this would give more absorption too. I really liked how soft the waistband was, and the V shaped notch at the front was perfect for my tummy. I now prefer to use my Modibodi over pantyliners, which helps reduce my environmental impact and save me money.
Leissa, 17 trialled the Seamfree Bikini
I thought they were really good. I was reluctant when mum suggested trialing them but there were no leaks, and no smell. They were really comfortable. They are a great idea.
Sheree, 44 NSW and Sierra, 13 trialled the Active Brief 
Amazing underwear! I love the inbuilt liners. My daughter, Miss 13 said it makes her feel more comfortable whilst at school. She has worn them the days before her period and during. I also love the inbuilt liner as when I sneeze or laugh, I let out a little.
Amazing comfortable underwear.
Karen, 37 from SA trialled the Classic Full Brief
They are a great fit. I have felt comfortable and dry all day.
While they may seem pricey compared to your average Kmart or target knickers there is no comparison. Great quality fabric, elastic that actually keeps the knickers from sliding down. Much more comfortable than pads, and no smell.
Karen's daughter Molly, 11, trialed the Classic Boyshort
They are way more comfortable than pads and helped with LBL.
Ready to give tampons and panty liners the flick in favour of a more comfortable, sustainable and cheaper option?
Don't let periods, light bladder leakage, or fear of odour hold you back from doing what you want to do, any time of the month! Head over to the Modibodi website to check out their fantastic range of undies – and find a style and absorbency that suits your needs.
SPECIAL MUMS LOUNGE OFFER
Use code "mumknowsbest" to receive 15% off storewide (min. spend $80).
Excludes sales items, bundle packs, gift cards and can not be used with any other offer.
Offer ends 15th July.