Jurassic World Dino Escape Stomp 'n Attack Tyrannosaurus Rex Toy Review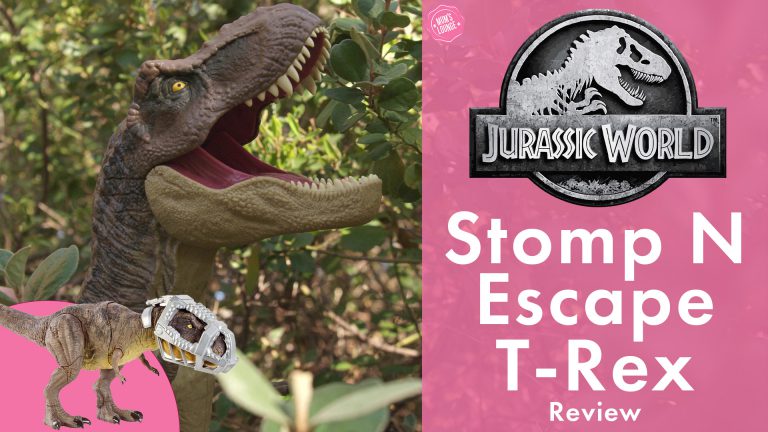 Jurassic World Dino Escape Stomp 'n Attack Tyrannosaurus Rex Toy Review
 Sponsored post
If your child is a fan of dinosaurs, you've no doubt sat through many episodes of the Jurassic World: Camp Cretaceous show on Netflix, as well as the Jurassic Park/World movies (if they are old enough). Kids love dinosaurs, and let's be honest, so do many adults!
Inspired by Jurassic World: Camp Cretaceous, world renowned toy makers Mattel, have created the Jurassic World Dino Escape Stomp 'n Attack Tyrannosaurus Rex figure that allows kids to recreate all their favourite scenes from the movie and Netflix show, and new adventures of their own creation.
The Mums Lounge Toy Testers were recently given the opportunity to unbox the Stomp 'n Attack T-Rex, and she didn't disappoint.

The first thing that our testers noted, was how big and realistic she looks. The figure itself is approximately 21.6cm tall and 54.cm long, with pointed teeth, authentic looking skin featuring scars, wrinkles and rippling muscles, and the T-Rex's renowned menacing stare. Eeek! It's an impressively realistic looking dinosaur even before you see what else she can do!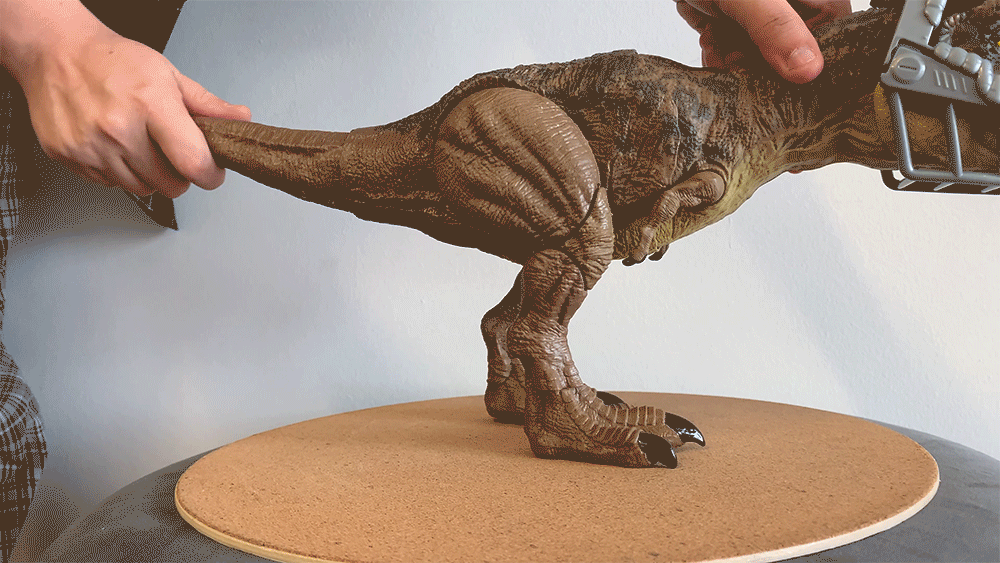 The Stomp Feature
The Stomp feature of the Stomp 'n Attack Tyrannosaurus Rex proved to be particularly popular with our toy testers. By rotating her tail one way you can make her lift her leg and stomp it to the ground, with an accompanying STOMP sound. Then twist it back the other way to make her stomp her other leg. The combination of the realistic movement and sound really brings this toy to life and adds to her awe-inspiring playability.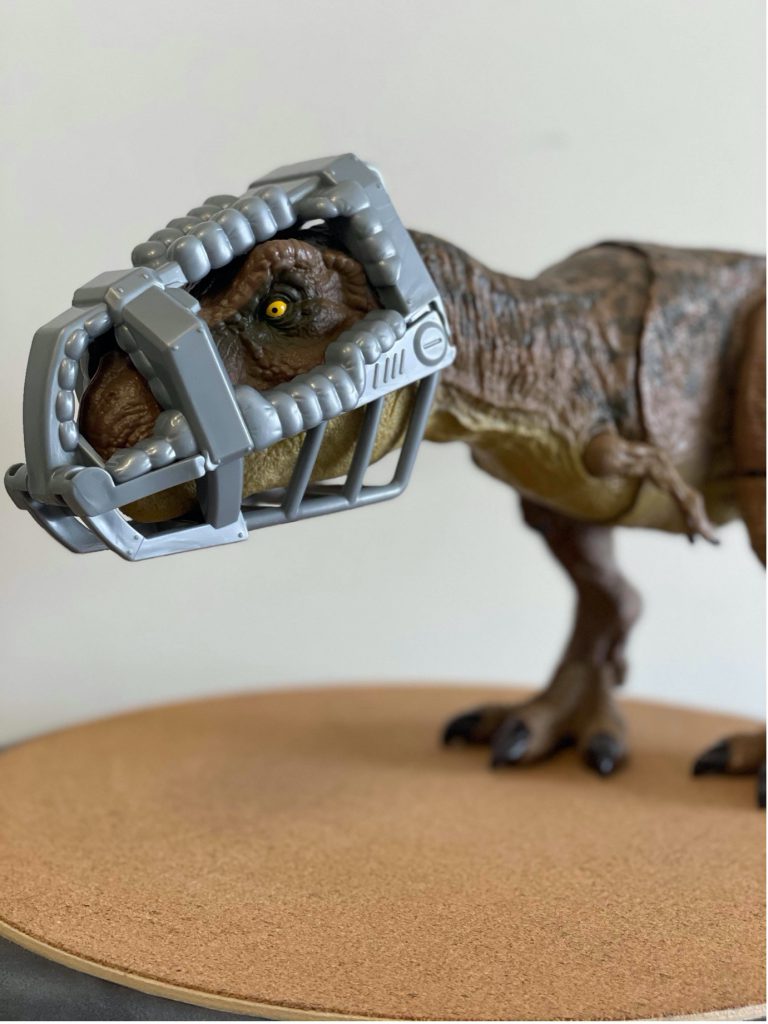 The Attack Feature
The most impressive feature of this toy, according to our young reviewers, was her ability to break out of a cage-like muzzle that fits over her head. By pressing a button on her back, the T-Rex is able to simultaneously rear up her front torso, ROAR and break the muzzle into 3 pieces. We have to agree, it's pretty awesome, and even the adults wanted in on the action! The muzzle contains some great details including bolts and padding to make it look like the cage from the movie, and is easily reattached to the head by children without any difficult or fiddly bits that require adult help. Which is good, because they'll be busting that cage off over and over! It's that much fun!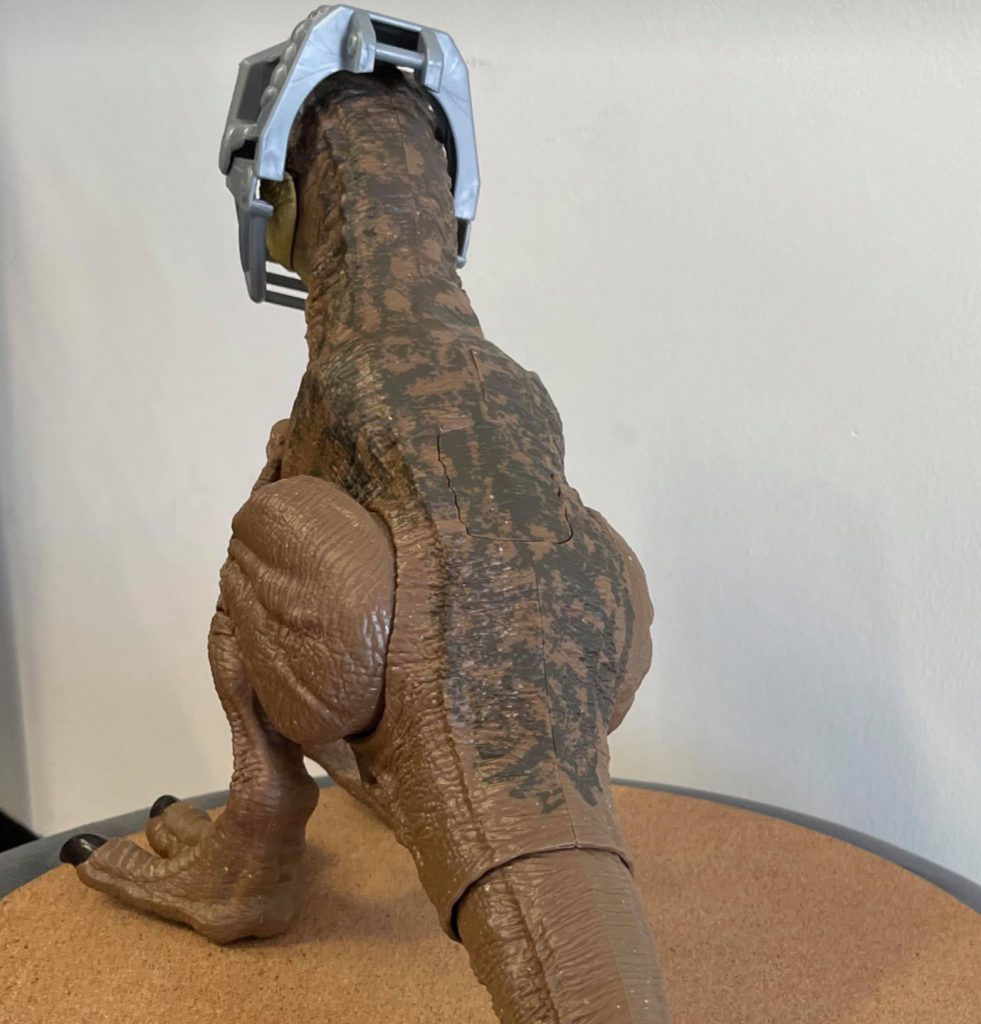 Conclusion
When it comes to dinosaurs, the T-Rex is usually up there with kids' favourites, and this Mattel Jurassic World Dino Escape Stomp 'n Attack with its movie-inspired sculpting, movable joints, authentic colour and realistic texture is perfect for inspiring creative play. It's also worth noting that the legs are extremely sturdy, so it also makes for a great display that won't tip over. With a recommended retail price of $79.99, we believe it represents great value for money, and will make a great gift for children over 4+ years, whether they are fans of the Jurassic franchise, or just adore everything dinosaur!
Available at Big W, Kmart, Target and independent toy specialists.