New Black & Decker Steam Range Review (+ Giveaway!)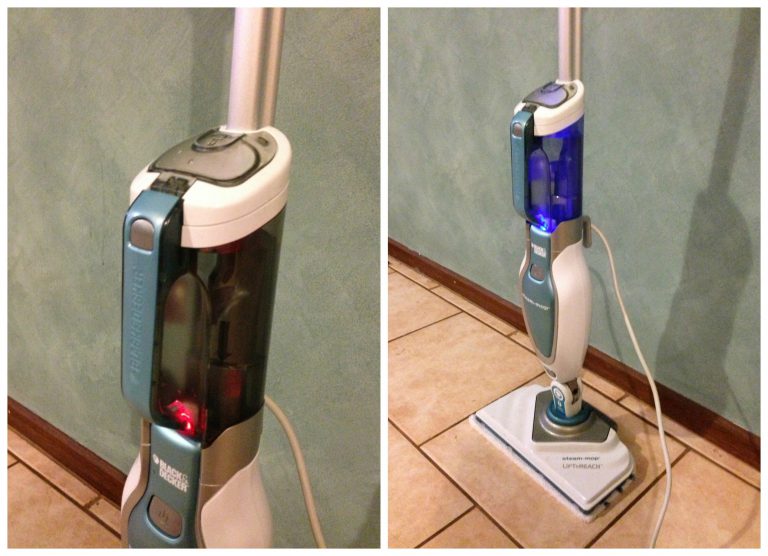 So…the good people at Black and Decker recently sent me their new Deluxe steam mop to review (which as you can imagine I was quietly just a little bit excited about!)
First impressions
Call me shallow but I was instantly impressed with the appearance of the Black and Decker Steam Mop Deluxe. It's clean, slim, lightweight design appeals to me. Come on, admit it, you think it's a bit pretty too, don't you?
Pros
The Black and Decker steam mop is self-standing and has an automatic shut off function whilst in this upright position (which i particularly like, as sod's law in my house generally predicts that as soon as I start mopping the floor the phone will ring, or one of the children will let out a blood curdling scream from a neighbouring room because one of their siblings looked at them the wrong way!)
The Black and Decker steam mop kills 99% of bacteria and germs without the need for filling my home with chemicals. It also comes with four machine washable micro fibre pads (2 large and 2 small) which means I always have a set handy whilst one set is being washed. (I recommend popping them into a laundry bag to wash though, so that the velcro doesn't attach itself to your best jumper mid-cycle)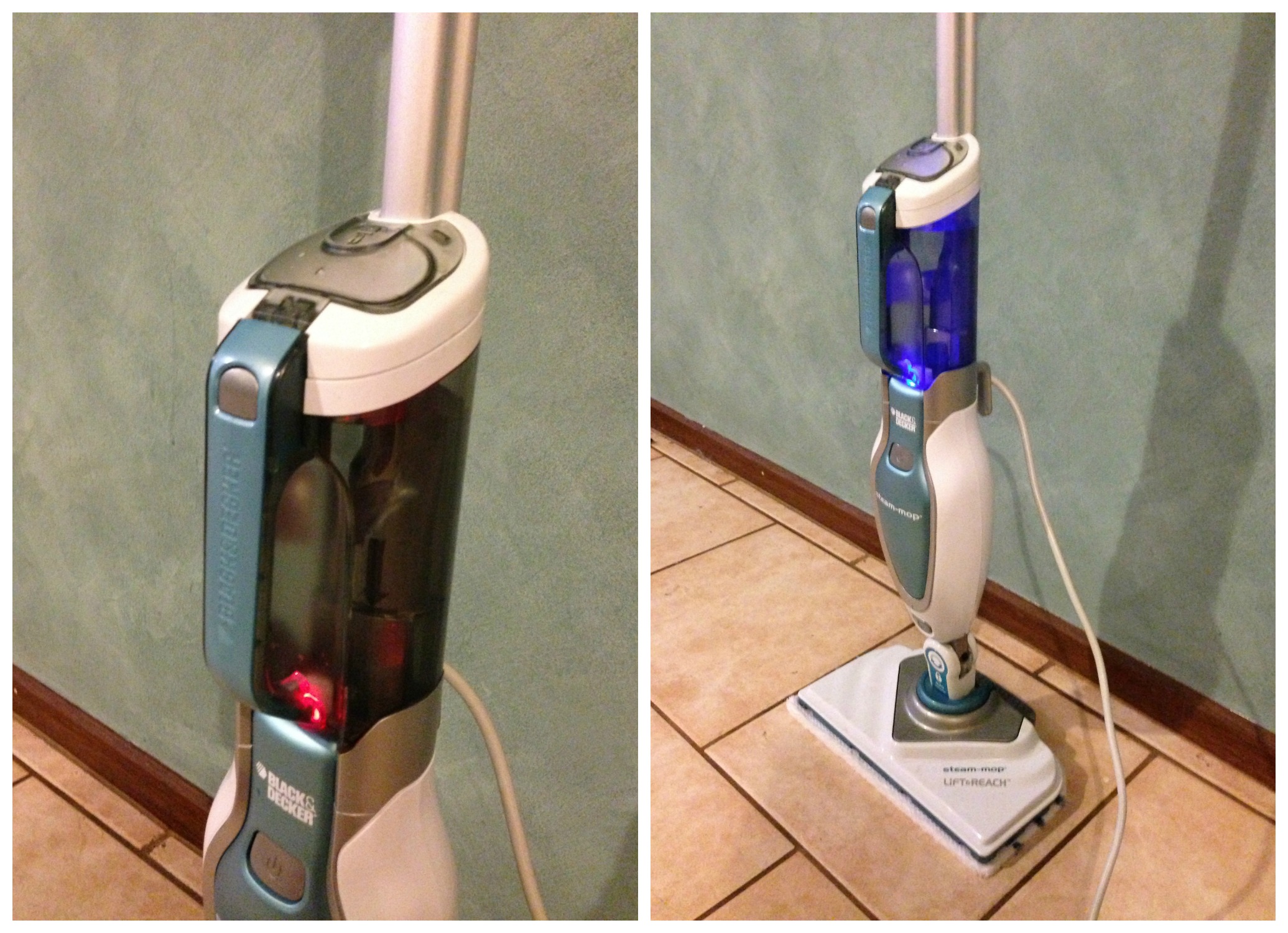 The water container is easy to detach and fill at the tap. Once plugged in the water tank has a light indicator turning from red to blue to show when it is ready for use (which by the way is super-quick at a mere 15 seconds!)
The micro fibre pads can be easily attached and detached without the need to bend down – thanks to the velcro system. One of my pet peeves about my last steam mop was that the triangular shaped fibre had to be fitted onto the head and then tightened with a toggle and draw string that invariably came off mid-mop, and was then too hot and too soggy to reapply). No such problem with the Black and Decker mop – and the sticky-out tag at the back of the pad allows you to pop your foot on it to detach.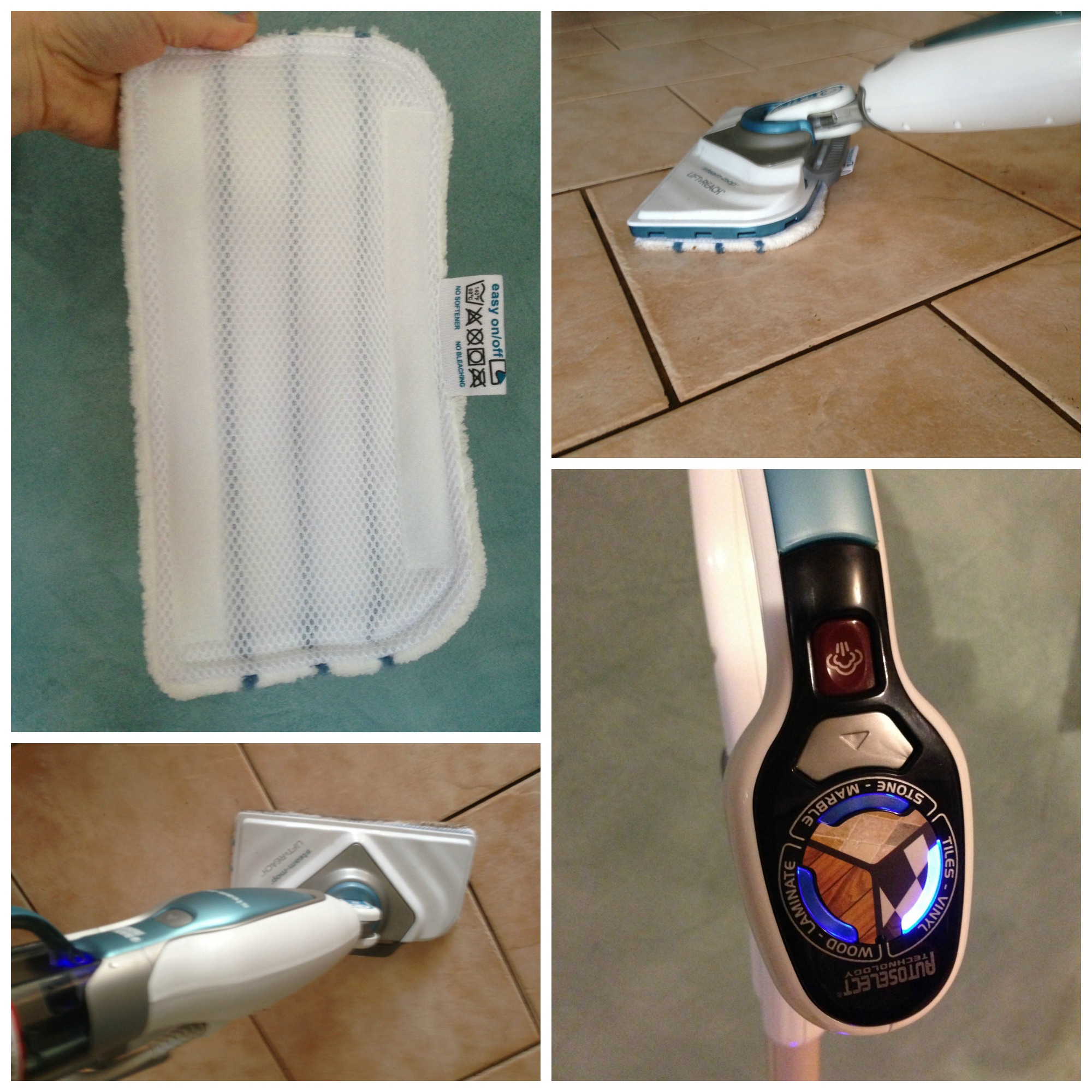 The swivel steering and the low profile makes getting in, around, and under the furniture a breeze. (Love a bit of swivel action me!)
The digital steam control setting (positioned right at your finger tips so no need for bending) allows you to change setting from tiles/vinyl, wood/laminate and stone/marble at the touch of a button. For those stubborn marks there is also a steam on demand button – even dried Weetbix was no match for me and that steam on demand button! lol!

The lift and reach feature of the Black and Decker mop is what really sets it apart for me from other mops. By placing my foot on the lever I can release a smaller triangular mop head, attach it to the smaller micro fibre pad, and I'm ready to get into those hard to reach nooks and cranny particularly in the kitchen and around the back of the toilet. LOVE it!
Floors dry streak-free and quickly (so I don't have to worry about the kids slipping on a wet surface).
Cons
Aside from the fact that I still have to plug it in, and unplug it to go from one room to another, I can't fault the Black and Decker steam mop Deluxe. If only they made one that I could charge a battery on and go lead-free I would be in my floor-mopping element!
The Black and Decker Steam Mop Deluxe retails for $249 and is available from David Jones, Harvey Norman, and the Good Guys.
The Giveaway
To celebrate the launch of their new steam range, Black and Decker are giving Mums Lounge readers the chance to win their 2-in-1 Steam Mop valued at $299, (which also features the steambuster!)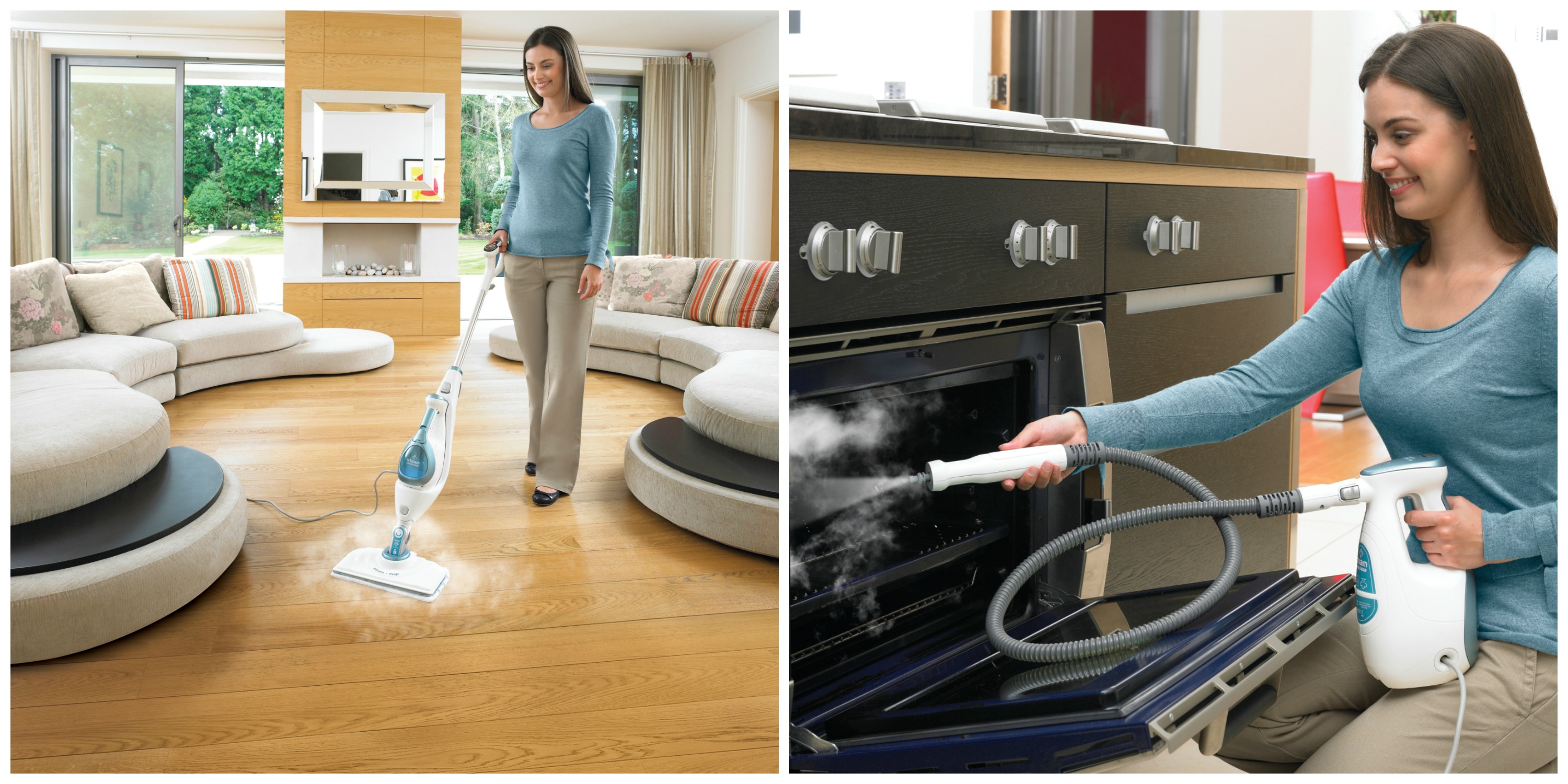 To enter follow the instruction on the Rafflecopter widget below. Good luck!