Step Away From the Takeaway Menu! You Can Now Order Wholesome Homemade Meals Just as Easily!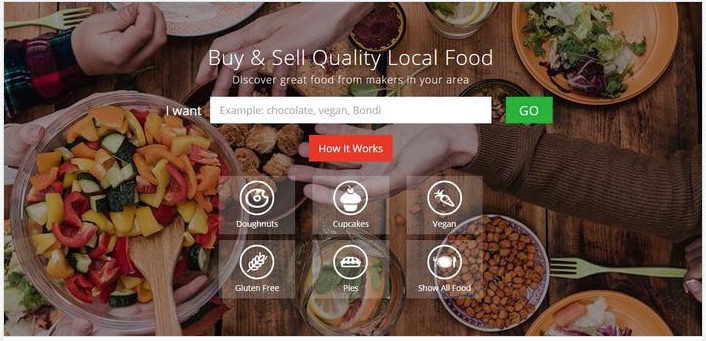 Step Away From the Takeaway Menu! You Can Now Order Wholesome Homemade Meals Just as Easily!
Sponsored post
Are you guilty of any of the following:
You get fed up of cooking the same handful of meals on rotation but lack the time or motivation to branch out and cook other things?
You've lost at least an hour on Pinterest looking up amazing dinner recipes only to order a not so amazing or healthy takeaway meal instead.
You love to watch TV cooking shows in the hope you'll pick up some tips or that they'll motivate you to be more adventurous in the kitchen. But they usually just end up making you feel so hungry that you grab a peanut butter sandwich or a block of chocolate from the pantry instead.
You love wholesome home-cooked food – but you're just not gifted at preparing it yourself (or simply can't be bothered.)
Or perhaps you are on the other side of the fence. Perhaps you are incredibly passionate about food, and would love to be on one of the popular TV cooking shows yourself or even just have an opportunity to share your love of food with your local community. Well the good news is, no matter which category you fall into, get excited because we may just have found the answer! FoodByUs is an innovative new online marketplace connecting everyday Aussies who are talented cooks, bakers and creators with customers who are looking to buy authentic, homemade food in their area. You can order anything from organic bliss balls through to authentic curries, freshly baked cakes made to order, even gluten free or vegan options are available. So instead of heading to the fridge to pull down the menu for your local not-so-healthy takeaway option next time you get the 'can't-be-bothereds' at dinner time, or panicking when you realise that time is running out to make your child's birthday cake, head to FoodByUs and see what's available in your area. We think you'll be suitably impressed!
If you are worried about quality control, don't! All FoodByUs makers have to be approved and quality tested by the FoodByUs team. In order for the makers to sell food from home they also have to follow local regulations, notify their local council and agree to FoodByUs' terms and conditions that ensure that they follow all necessary procedures for selling food from home. Unlike some other food market sites, you won't find any restaurants or large brands, only high quality food local made by incredibly passionate people. (In fact, to give you an idea of the quality you can expect, FoodByUs have signed up former Masterchef contestants, quality home-based cooks, award-winning sauce makers and former professional chefs (check out Michael from Brooklyn Boy Bagels in the video below.) What's more, all makers are reviewed by the buyer after every purchase so you can be assured of complete transparency and know that the quality is second to none. When your food is ready you can simply pick it up nearby or they will deliver it for just $5 to most areas! It really can't get easier than that! FoodByUs is currently available in Sydney and Melbourne, but will be rolling out around the rest of the country soon so watch this space! Keen to give FoodByUs a try? Of course you are!
Win 1 of 10 x $50 Vouchers to Spend at FoodByUs
FoodByUs are giving Mums Lounge readers in Sydney and Melbourne the opportunity to win 1 of 10 x $50 vouchers* to spend on their online marketplace. For your chance to win simply complete the entry form below – it's that easy. You can visit the
FoodByUs website
to see which Makers are in your area. As an added bonus, every entrant will also receive a code for $10 off their first order. So everyone's a winner! *Prize voucher is for one time use only unused portions of the voucher will be forfeited.
a Rafflecopter giveaway