REVIEW: How Online Tutoring Company Cluey Learning for Year 2 – 12 Can Help Your Child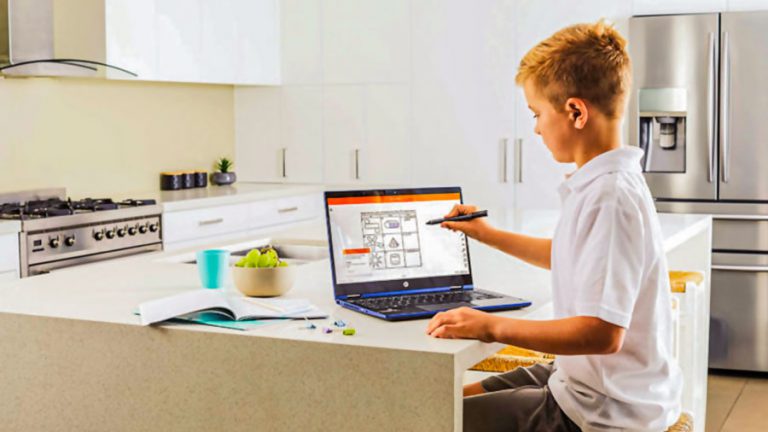 REVIEW: How Online Tutoring Company Cluey Learning for Year 2 – 12 Can Help Your Child
Online tutoring company Cluey Learning is here to make a difference in the way students learn. With programs in Maths and English for students in years 2-12 as well as Chemistry for years 9-12 it truly is a disruptor in the tutoring field.
Cluey's content follows the Australian curriculum, so it's aligned to exactly what your child is currently learning at school. Plus, the company will match your child based on their personality and learning needs with one of 210+ patient and friendly tutors.
With my two sons currently embarking on high school this year, I really wanted to give them the best head start I could with their Maths. I chose Cluey Learning as it really suited our family's lifestyle and I was instantly drawn to the one-on-one tutoring sessions available. In the past, my kids have attended tutoring schools outside of school hours, but I always found them to be impersonal and very rote based in their teaching methods. My kids were just one of dozens in the class and nothing was geared towards them specifically.
Cluey is different in that each lesson is guided by what your child needs or wants to learn. For some kids, school is not the best place to learn and the method of teaching doesn't suit everyone's learning needs. Cluey's personalised learning program and 1-to-1 approach can be tailored to anyone's learning needs. Cluey also offer group tutoring for a more budget-friendly approach where students can get more individual attention than they would at school.

There are many reasons why you may need extra tutoring for your child and Cluey covers them all. Their unique learning plans are tailored to individual needs so they can support students who need to:
Catch up (because they are struggling or have fallen behind)

Keep up

Be stretched or challenged

Prepare for exams e.g. NAPLAN

Simply build confidence
How Does it Work?
Cluey begins by asking your child to fill out a short survey which ensures the correct tutor is chosen. Once that is done, a face-to-face chat is organised where your child meets the tutor and gets a chance to talk. The first session is basically a chance to find out what your child needs and in which direction the tutoring will go. Lessons are done on a laptop or iPad where your child has the opportunity to complete tasks in real time with his/her tutor watching and guiding them.
Content is then selected for the following classes which are aimed specifically at the level your child is working at. Upon completion of each 60-minute session you will receive a report on the lesson letting your child know how they did. As well as that, practice questions and homework will be set for your child to complete before the next class. These homework tasks are set specifically for your child and not some generic assessment that every other child receives. It really is a tailored program that caters specifically to your child's needs. Video replays of each class are also available to help with revision and the understanding of any new concepts covered.
Why Choose Cluey?
What sets Cluey apart from other tutoring programs is that your child is their priority. By having one-to-one sessions in real time there is no better way to ensure your child is getting all the attention they need. There is personalised feedback at the end of every session to track your child's progress. To help them master concepts, their tutor may assign targeted practice questions between sessions that you review together in the following session.
Our Verdict
My 12 year-old son is currently up to his third session with Cluey Learning and he just loves it. He clicked with his tutor straight away and felt at ease and comfortable speaking and interacting with him. One of the aspects he loved was that he 'wasn't made to feel stupid for not knowing the answer to something.' When I asked him to write a review of his Cluey maths session this is what he said:
"I really enjoyed Cluey and I felt like I learned something new even from the first lesson. My teacher was really cool and didn't make me feel stupid for not knowing an answer. He helped me work out sums in an easy way and explained it really well. I like having a one-on-one class and the video chat is really different, I much prefer this way of learning than my old tutoring class. Here I feel like I'm getting lots of attention so I can learn more stuff and faster too. I think everyone should try it!"
I think everyone should try it too! Cluey Learning is more than just an online tutoring company. They are pioneers who manage to put students at the centre of their unique learning journey and work alongside the parents to cater to the child's education needs. Sometimes knowing how to help your child can be very overwhelming so it's great to know there's a one-stop-shop like Cluey that can do all the hard work for you. 
If you've ever considered tutoring for your child but had no idea where to start, then I'm here to tell you this is it. Cluey Learning  is where you and your child will feel supported and understood every step of the way. I can't recommend it highly enough.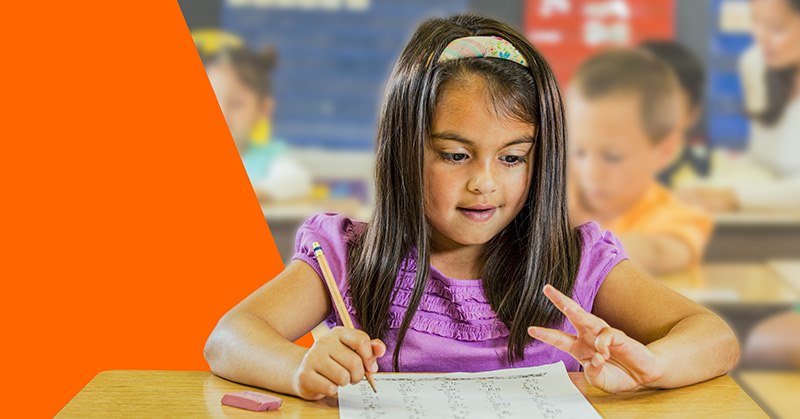 Help your child build confidence at school with 20% off your first two sessions of expert Maths, English or Chemistry tutoring. 
Disclosure: I received a complimentary Cluey Learning session for the purpose of giving an honest review. All thoughts and opinions expressed here are my own.