The Koolaman Designs Christmas Gift Guide PLUS Giveaway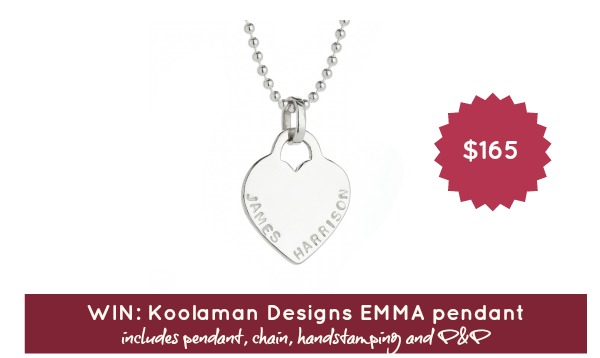 Koolaman Designs' range of bespoke, handcrafted jewellery pieces promise to be a hit, not only this coming Christmas, but for a lifetime.
Sisters Lisa O'Keefe and Stacey Clayton create timeless jewellery, handstamped with your choice of names, dates or messages, from their respective homes near Victoria's Rutherglen wine region and in Lisa's case, from Koolaman Station, a remote sheep and wheat property in south-western New South Wales.
Here are Koolaman's Top Ten Gift Choices this Christmas: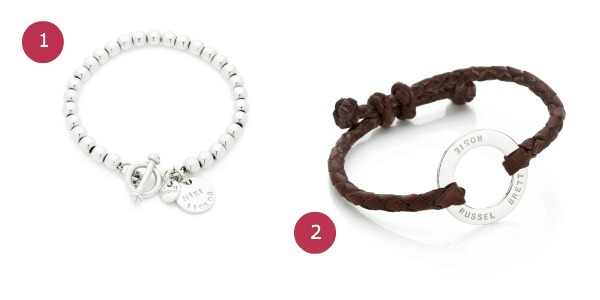 1. Charlotte Bracelet
The popular sterling silver Charlotte bracelet can be personalised with a RUBY or ELIZA pendant hand-stamped with your choice of letters. (Pictured above with the Ruby pendant).
2. Gus
The unisex Gus bracelet features hand plaited soft kangaroo leather with the much loved Audrey pendant, and is available in four sizes: child, teen standard and large.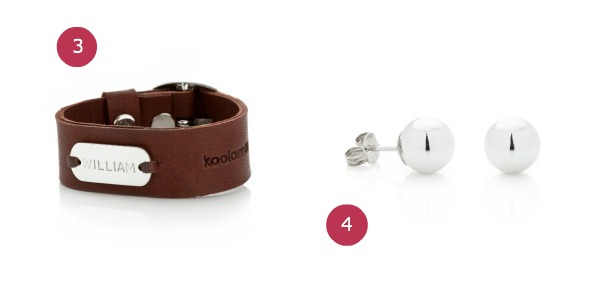 3. Banjo
The Banjo is a mix of rugged Australian Outback mixed with sophisticated city chic, and features a 2cm width soft kangaroo leather cuff with a sterling silver pendant, perfect for the man in your life.
4. Ella
The Ella earrings are a stunning pair of sterling silver beads, 8mm in diameter, which make the perfect gift for someone special.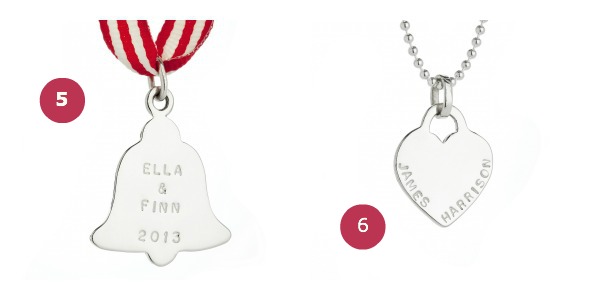 5. Belle
The Belle pendant is the perfect keepsake to celebrate a family Christmas, and can be enjoyed year after year. This sterling silver ornament also comes with a red Grosgrain ribbon for hanging.
6. Emma
The Emma necklace features a beautiful heart shape pendant with a large ball chain, available in a variety of lengths.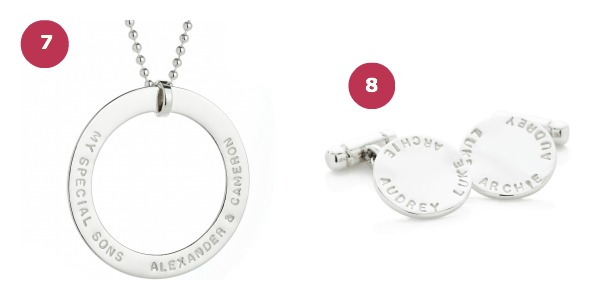 7. Penny
The sterling silver Penny pendant can hold up to 46 characters to accommodate long names, large families, quotes or expressions.
8. William Cufflinks
These large William sterling silver cufflinks can be hand-stamped with names, dates or special wording.

9. Heart Keyring
The gorgeous heart keyring isn't yet available for order on the Koolaman website, however they can be ordered via email or phone if interested. See the Koolaman Designs Facebook page here for more details.
10. George spoon
The stunning George is a sterling silver spoon and would make the perfect gift for baptisms, christenings, naming ceremonies and birthdays. With your own personalised message hand stamped along the handle, GEORGE will be treasured long after tiny hands have grown big.
Koolaman Designs are giving Mums Lounge readers the chance to win their stunning Emma necklace, including pendant, chain, handstamping and postage and package. (RRP $165)
To enter, follow the instructions on the rafflecopter widget. Good luck!