This Season's Hot Looks from AlibiOnline (Plus WIN a WISH Wardrobe valued at $500)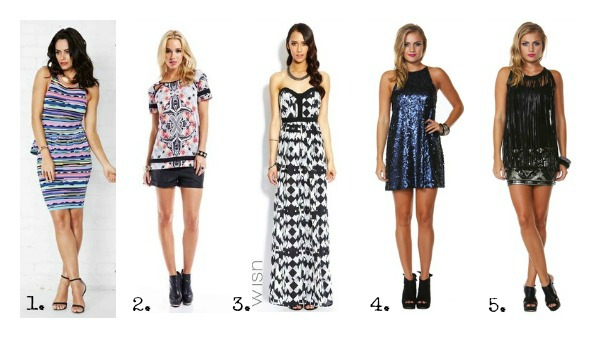 Sponsored post
If you are yet to discover AlibiOnline, you are in for a treat!
The AlibiOnline website, with it's distinctly boutique feel, offers the latest fashion from iconic Australian brands such as WISH, Cooper Street, Sass, Fate, Honey & Beau and Bebe Sydney, and many more.
What's more, with free shipping on all orders within Australia, and free gift wrapping, Alibi offers an enjoyable shopping experience and customer service you'd expect from a bricks and mortar boutique.
Check out this season's hot looks available from AlibiOnline: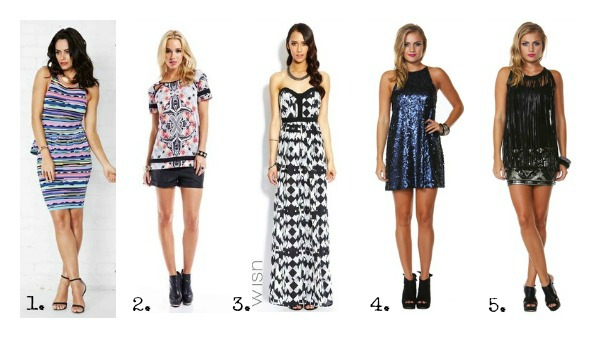 1. Carnival Dress by COOPER STREET
The bodycon style Carnival dress features a round neck, high racer back, and a soft frilled peplum in a colourful pink and blue multi-print.
2. Dream Merchant .Cut Out Blouse by COOPER ST
This gorgeous short sleeved Dream Merchant blouse by Cooper St, is a stylish kaleidoscope print that can take you from day to night wear in style.
3. Crush Maxi Dress by WISH
The Crush dress by Wish is a strapless, silk maxi with a princess neckline and empire waistline, in a striking black and white checker print.
4. Bewitched Sequin Dress by SASS
The Bewitched Sequin dress is the ultimate statement party dress. With it's mid-thigh length, sequin detailing and v-shaped cut out back this dress has par-tay written all over it!
5. Cascading Fringe Top by SASS
Turn heads in the semi-sheer Cascading Fringe top by Sass. The thin strapped bodycon camisole underlay is topped with thin PU fringed strips.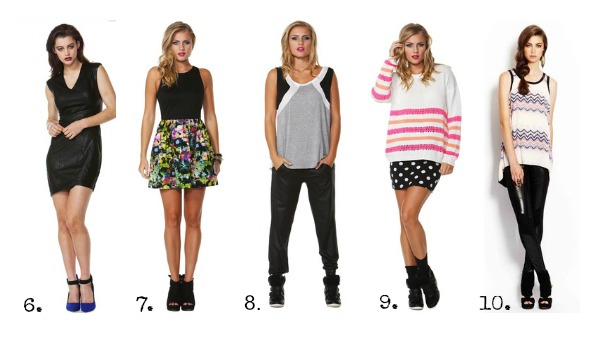 6. Isabelle Sheath Dress by FATE
The Isabelle Sheath dress is a blend of leather, polyester and elastane in classic black. The v shaped neckline, upper bodycon fit, and crossover envelope dress make this LBD a winner.
7. Colour Smash Dress by SASS
The sleeveless Colour Smash Dress with its loose soft gatherings in a vibrant fusion of yellow, green, soft pink and lavender will make a great addition to your summer wardrobe.
8. Roxanne Splice Tank by SASS
The sleeveless Roxanne Splice Tank in grey marle, black and white is great for the casual weekend look.
9. Hannah Stripe Knit by SASS
We are loving this neon pink and orange Hannah Striped knit by Sass. Pair with your favourite jeans and you're good to go.
10. Oblique Tunic by WISH
The Oblique Tunic with its striking zigzag print in black, baby blue, apricot and purple is stylish and versatile and can be worn with black jeans, shorts or skirt for that effortlessly chic look.
The Giveaway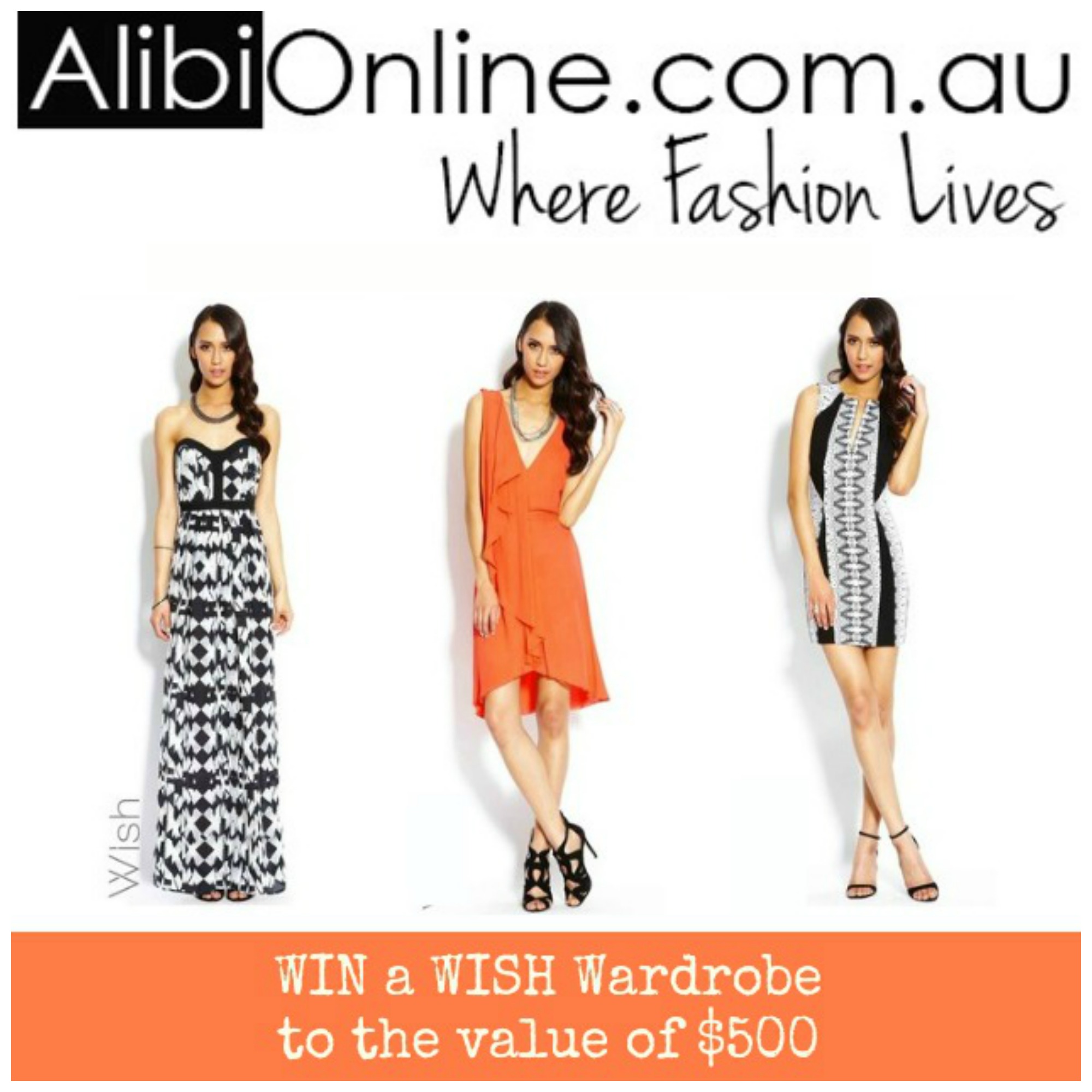 AlibiOnline are offering Mums Lounge and Stylehunter readers the opportunity to win a WISH wardrobe to the value of $500. The winner will win their choice of WISH garments from the AlibiOnline website up to the value of $500, and invited to share their new outfits on the AlibiOnline Facebook page.
To enter, follow the instructions on the rafflecopter widget below. Good luck!