WIN 1 of 3 Munchkin Nappy Disposal Systems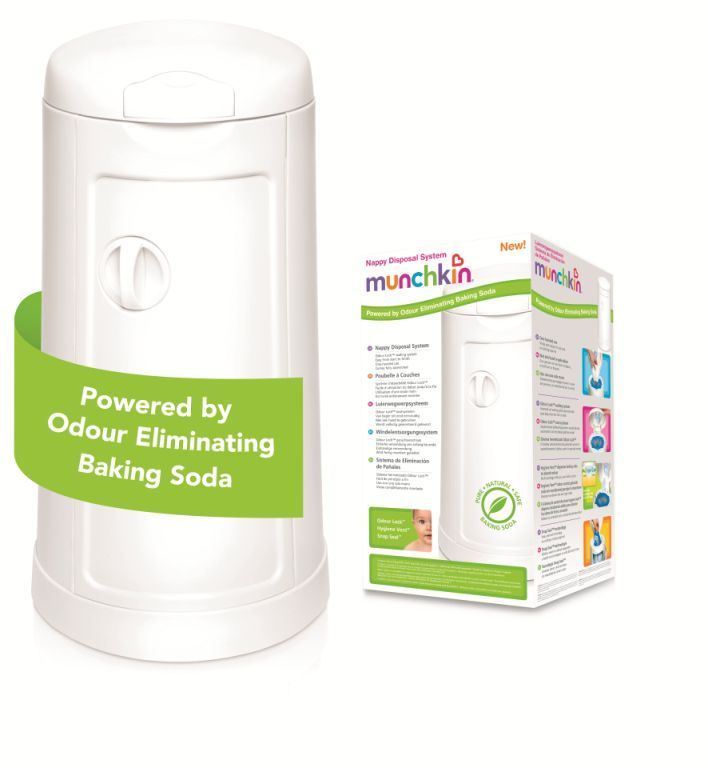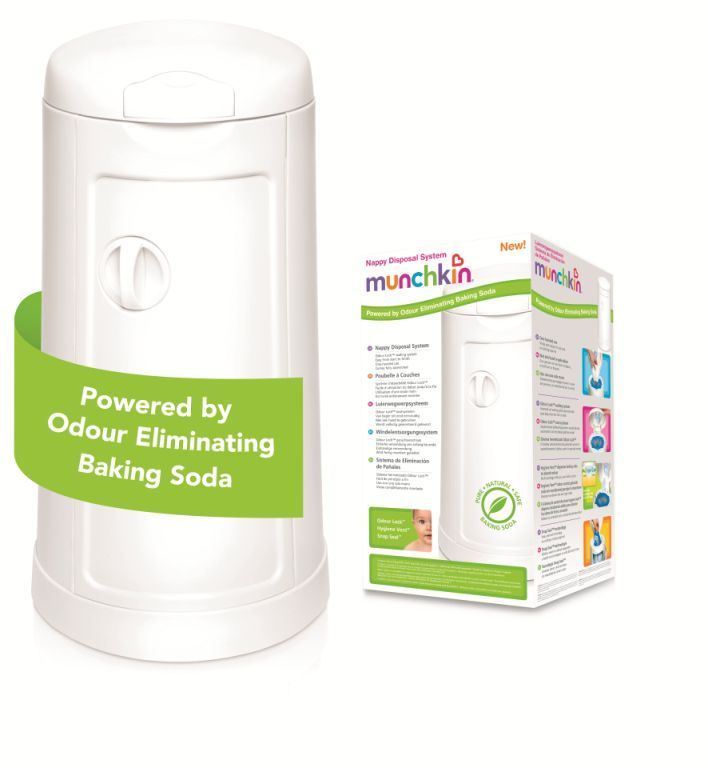 Even the most smitten of mums cannot deny the fact that her gorgeous cherubic little offspring is capable of creating a less than pleasant odour down in the nappy region. Let's face it, we all know grown men who would rather wrestle a ten foot anaconda than change one of 'those' nappies, don't we?
The Munchkin Nappy Disposal system makes disposing of nappies easier than ever, and…and this is the bit we really like…completely eliminates odours, keeping your home free from that distinct smell of 'eau de nappy!'
So what makes this system different from others on the market?
The Munchkin Nappy Disposal System is the first fully automated system meaning that even with your child in your arms you can operate it with one hand.

The self sealing system twists and locks nappies and odours away.

The patented hygiene vent automatically dispenses a sprinkling of baking soda each time the lid is closed which neutralizes odours (rather than just masking them.)

The system is cost effective. At just $79.99 the Munchkin Nappy Disposal System comes with three bags and a full cartridge of baking soda that lasts for 90 days. Once empty the cartridges can be refilled at home using inexpensive household baking soda.

The Nappy Disposal Refill Bags can be purchased at RRP $21.99, and include 10 bags holding up to 250 newborn nappies.
Available at www.babynest.com.au
BabyNest is a leading online baby store selling internationally recognised and highly researched products at very reasonable prices.
To enter the giveaway to win 1 of 3 Munchkin Nappy Disposal Systems simply follow the instructions on the rafflecopter widget below. Good luck!

Hosted by Three Lil Princesses