Win a $250 Gift Voucher to Spend Online at Metalicus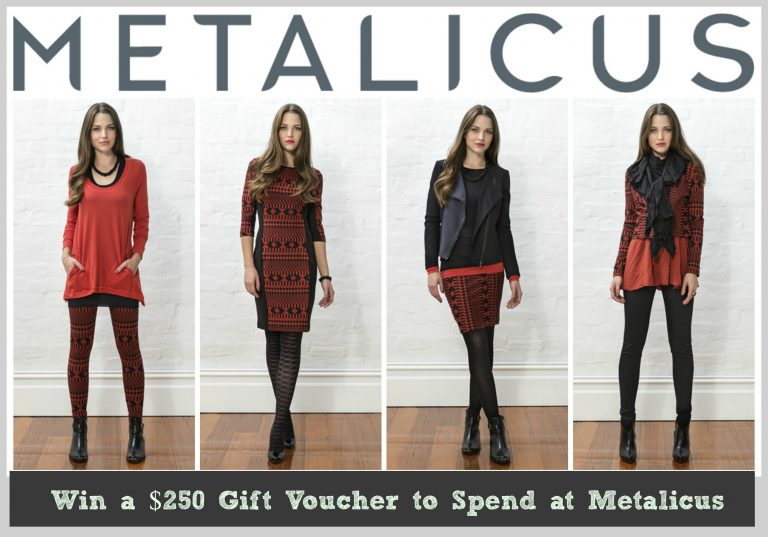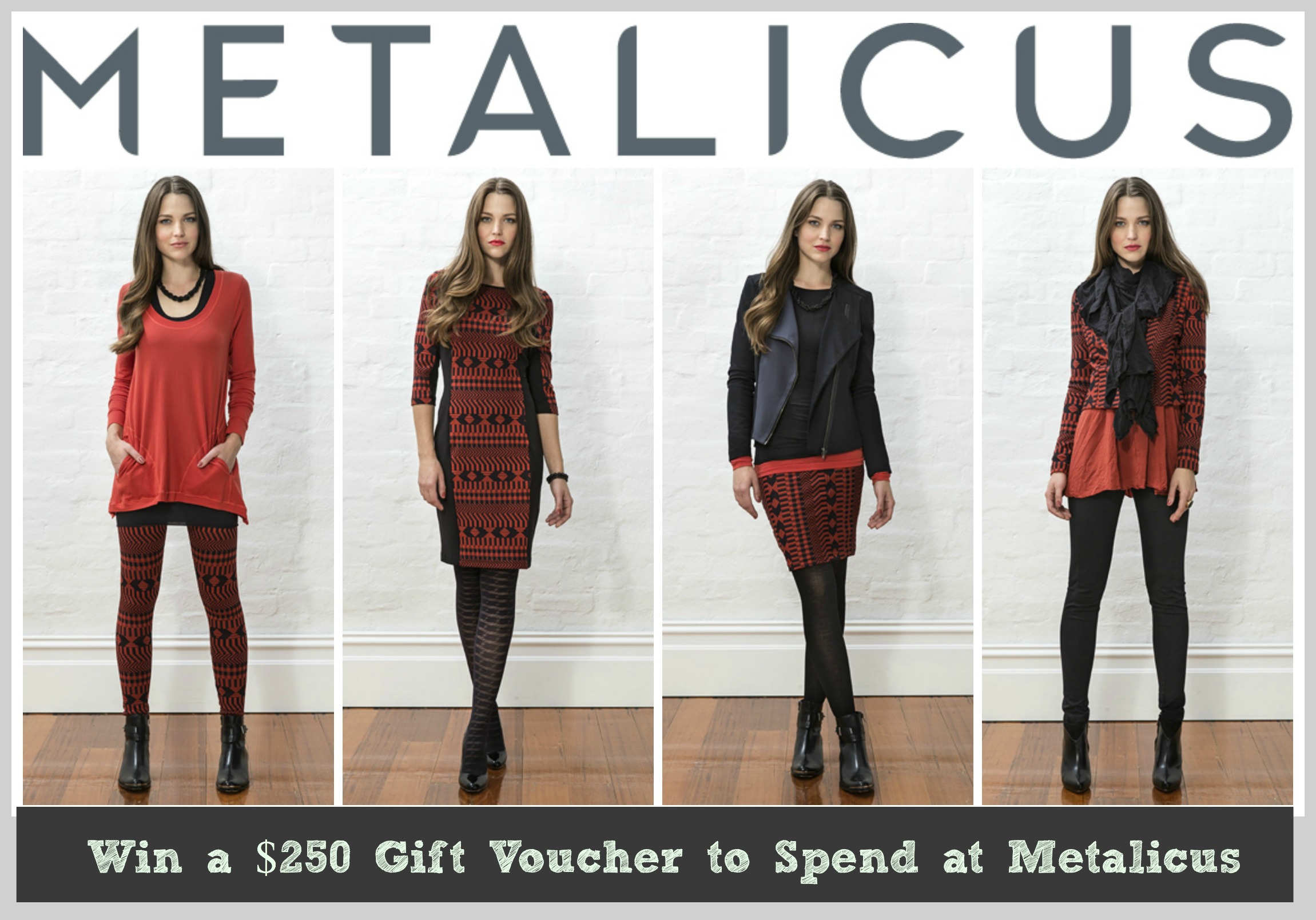 Sponsored post
As the winter months approach and things begin to cool down it is tempting to grab those big winter woolies and rug up. But those big bulky (but oh so comfy) knits that we reach for when the temperatures plummet don't always leave us feeling stylish or feminine, do they?
But, thanks to Aussie fashion label Metalicus, comfort, warmth and style are not mutually exclusive and it all comes down to the simple act of layering. For those of us who wish to hide certain lumps and bumps, trust me, layering is your friend.
So, let me tell you why I LOVE Metalicus.
Fabric
The Metalicus collection features lightweight garments in a distinctive 'two-way stretch' fabric. This 'one size fits most' clothing is perfect for women before, during and after pregnancy, and means that you don't have to change your entire wardrobe when you go from one dress size to another.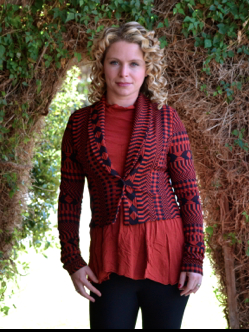 Metalicus garments are low maintenance – no need to handwash or do anything out of the ordinary. Just pop your clothing into a lingerie bag and wash as normal, line dry, and voila, you're good to go. That's right, no ironing! You've got to love that! It is also perfect for travelling, as the lightweight fabric folds down small and compact and won't come out of your case looking wrinkled at the other end!
Layering
The Metalicus philosophy is they provide the basics, you create the look and they are perfect for layering. Layering can hide a multitude of sins, whilst still giving you that flattering, feminine style.
Style
I am loving this seasons earthy but vibrant colour palette and the Aztec inspired limited edition jacket is perfect for dressing up an outfit. It is smart but extremely comfortable and deceptively warm, and the ponte pants…where have you been all my life? The higher waist band and ponte material make them perfect for flattening out the tummy area and giving you a bit of extra support. I am also seriously lusting after the 5 way cardigan. (WARNING: Click the link at your own peril. You WILL want it!)
Anyway, enough about what I think. It's over to you now. Metalicus are going to give one of my lucky readers a $250 gift voucher to spend at their online store.
To enter pop across to the Metalicus website for a spot of window shopping, and then come back and tell me what you would spend the money on if you won. Please also make sure you fill in the rafflecopter widget at the bottom, so your entries are recorded (and so I can contact you if you win!)