Win the Entire Micador Early stART Range valued at over $250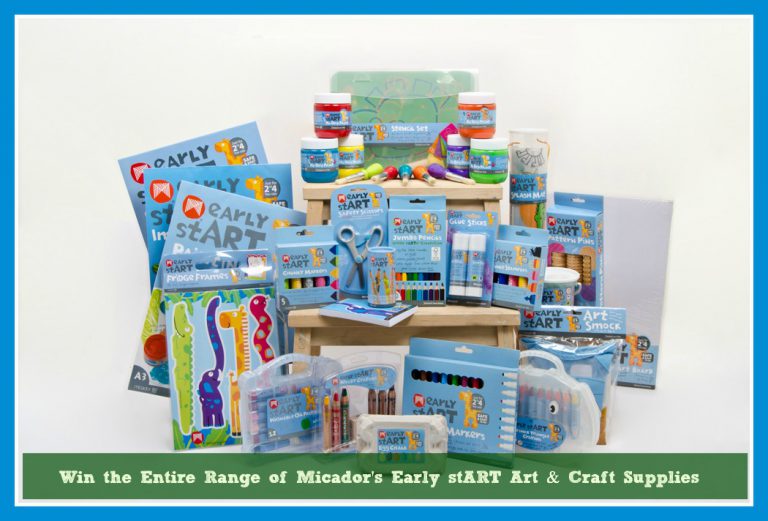 Sponsored post
Some of you may remember me raving about the Micador early StART art supplies hamper that the children and I won a few months ago at the Kids Business Social Mums Say event. Considering it was heading towards the end of the school holidays, (yes, those looooong holidays over Christmas and January that feel like they are never going to end) they were worth their weight in gold. The children and I have spend many fun and relatively peaceful hours, (as it seems creativity takes a certain amount of concentration) at the kitchen table with our Early StART art box.
So, I am really excited to be able to offer my readers a chance to win, not just a handful of items, not even a hamper full of items, but the entire range of Early StART goodies.
I could talk for hours about these products, but I am sure you have laundry to do, and kids to feed, and more besides, so I'll try to keep it as brief as possible and instead tell you about just a few of our favourites.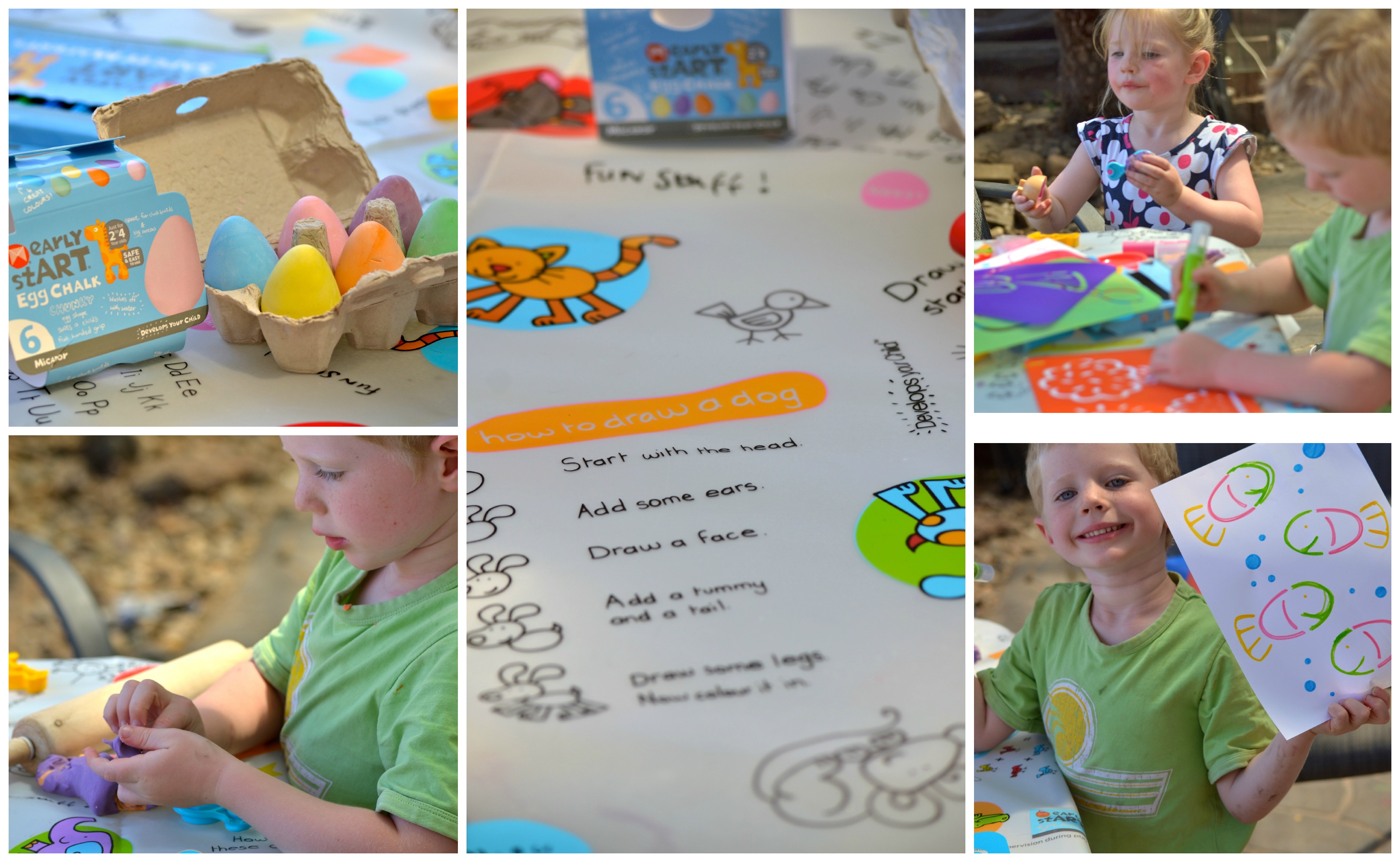 This extra soft non-sticky dough is made from a natural vegetable based recipe, making it safe and easy to mould for little hands. The air-tight tub contains 4 colours, and it smells good and has a really lovely smooth texture to it.
Super washable , non toxic water-based ink. These extra chunky tips are virtually indestructible, and can be easily hydrated (if lids haven't been replaced) by dipping in water.
This gorgeous illustrated splash mat is perfect for covering tables and floors during painting and drawing activities., and wipes clean with a cloth. This is my favourite product! haha!
This easy-grip egg shaped chalk suits a 2-4 year olds full handed grip. I especially love that it doesn't break (as can happen with slimmer chalk) and I think they'd make a fabulous Easter gift for those looking for a choclate-free alternative.
This fully washable paint means there is no need to worry about stains. It can be used with fingers or a brush, and the non-toxic paint has been given a bitter taste to help keep fingers out of mouths.
Early stART Safety Markers $11
Suitable for children aged 2-4 years, these markers feature a rounded nip that allows children to draw on any angle without pushing the tip into the barrel. The super-washable plus ink is non-toxic and washes out of fabric on a normal 40 degree wash.
Early stART Jumbo Pencils $7.50
The extra wide-barrel makes these easy to hold for little hands, and allows them to colour a larger area faster.
Pack of five stencils featuring cute animal designs. Suitable for use with crayon, pencils, paint and markers. They can be wiped down easily after use. The set also includes a foam stencil paint brush and a reusable case to store your stencils and art work. This is a favourite amongst my children and all of their friends and has done a few trips back and fore school and kinder over the last few months.
Micador Early StART products are available from Spotlight stores and online from Micador.com.au
To enter for your chance to win the entire range of Micador early StART products simply follow the instructions on the rafflecopter widget below. Good Luck!