MAR – Meredith Baker – Gigglepot Photoshop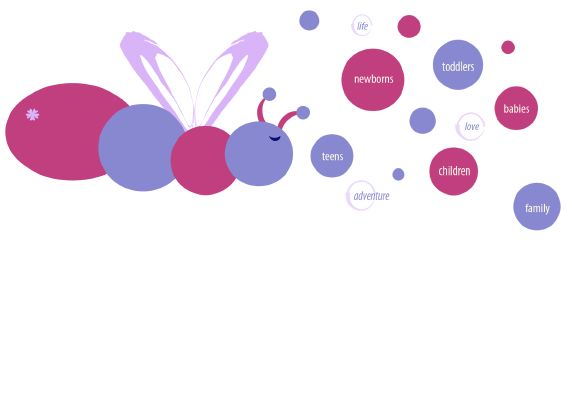 WAHM of the Month – MARCH 2011


Gigglepot Photoshop




This month Mums Lounge would like to shine a well-deserved spotlight on Adelaide Mum, Meredith Baker. Not only does she and husband James share three beautiful children, Ethan (6), Jack (5) and Annabel (2), they also run Gigglepot Photoshop.

I love your business name Meredith. What made you chose it?

Our 3 children are all gigglepots, especially number 1 and 3. When something tickles them they can't stop laughing often to the point where it's hard for them to breath and talk – which is hilarious to watch in a child. Photoshop is pretty self explanatory I guess – because we're a shop that takes photos.

When did you start your business and what was your motivation behind it?

Prior to working from home (full time) I was a Senior Courts Officer for the Courts Administration Authority – I returned to this job part time after my first child, and again after my second child, but after my third child I decided I would leave permanently and be a full time WAHM.

I started Gigglepot in November 2009 when my youngest was 9 months old. My husband is the photographer and has been for 15 years specializing in sport, then moving into weddings. After our children were born I knew he also had a talent for capturing little ones. And I LOVE kids…love, love, love! After completing a Diploma in Business it seemed a natural progression to combine both our passions and so I launched a photography business devoted purely to families.

What services do you offer?

We offer photography for families, children, toddlers, babies, newborn and maternity. I guess our most popular product is our flower designs or our sling poses. I love being creative and getting inspiration from clients, working with their ideas and achieving their ideas in print!

James is the photographer and I am the assistant and post-shoot editor.

Our professionalism and skill is obvious in our results. We are friendly, warm, welcoming and we do what we can to make sure you and your children are comfortable, relaxed and having fun.

We have a home studio but can also travel to you (especially if you have a newborn). We also do location shoots, at the beach, park, old heritage buildings etc. You name the place and we'll be there with our creative heads on!

We also produce a calendar each year to raise money for the Childhood Cancer Association. Last year our theme was Babies in Beanies, featuring little ones aged 1-12 months and we raised $1145.87 for the Association. This year our theme is Babes in Bloom and it will feature newborn babies in front of hand painted floral art canvasses. We are so excited about this project, as it means we can give back to those in need, while also doing what we love and providing beautiful images for families.

I bet you get to meet some amazing families. Do you have a particular favourite age to photograph?

This is a hard one – I guess I love newborns because they are so adorably cute and pose in just about any position you want them to and haven't worked out what a tantrum is just yet. I do love the smiling age too though and the curious age when you can capture them treasure hunting in a park or splashing feet in the sea. Genuine laughter caught on camera is sublime!

I agree Meredith! It sounds like great fun. I bet you and James have a few giggles along the way.

We had one photo shoot of a 4 week old baby girl and her dad had some tattoos on his arm. The mum wanted a photograph of her daughter nude, being cocooned in her dad's arm – SUCH a gorgeous shot. We had just about finished the shoot when Dad said, "Can you pass me her nappy?" He was very nervous about her weeing on him. Seconds before he could grab the nappy he was covered ….. but not in wee! We all laughed, but he really didn't see the funny side.

Another recent funny story is about a wedding couple . On the morning of the wedding we got to the groom's house and had a look around at atmosphere shot opportunities and in the master bedroom there hung 2 suits, polished shoes on the floor and all the flowers for the bridal party. A brand new tie also lay on the bed– perfect. So we went in and took photos of the tie on the bed, in the sunlight, with the flowers, the polished shoes – thinking this would be a great shot of all the groom's attire pre-wedding. Then shortly afterwards the groom arrived, with his suit, tie, and shoes in a bag. We had spent 30 minutes photographing his uncle's tie, shoes and suit…. Oops!

It must be hard sometimes to juggle all your responsibilities. I take my hat off to you. You are clearly doing a wonderful job. What do you consider to be some of the harder aspects of being a WAHM?

Splitting my time fairly between work, clients and family
Switching off after five and on weekends,
keeping a professional persona on the phone when I have a 2 year old in my ear screaming "Wiggles"
Inconsistent pay days, some weeks with NO pay days
No superannuation, sick leave, long service leave, paid annual leave or leave loading to go with it for that matter!

But, I'm guessing that the good far-outweighs the difficult, eh? What do you consider to be the more positive aspects of running a business from home?

Being here when needed for my children
Not having to call in sick when they're unwell
Being able to stay until the bell goes at school
Being able to find a park at pick up time from school
Interacting with them about their day when they get home
Working in my PJ's (some days)
Getting work done at night when everyone else is asleep
Deciding what I want to earn and when I want to work (sometimes).
Being creative and unlimited in what I can do
Being able to work alongside my husband.
Working in something I feel passionate about.

What makes you happy, as a Mum?

Watching my children learn something new every day.
Seeing them all treat each other so lovingly.
Being able to truly and genuinely appreciate my own mother.
And of course – hearing the pure delight in their voices when I walk in the door and they run and squeal "mummy!"

Motherhood is not without its challenges though is it? Is there anything you find particularly difficult?

The guilt associated with working at home, while they are watching TV and 'missing out' on time with me because of me having to do work.
The early mornings, disturbed nights and dealing with sibling rivalry.
I also find it a great challenge to accept other people (including my own family) disciplining my children (I feel like an over protective lion watching over her cubs!)

Do you currently have any specials that our Mums can take advantage of?

Our current special is a maternity through to newborn special. If you book a newborn shoot prior to your baby's arrival, we will provide a complimentary maternity shoot with 5 digital images on disk for you. Your favourite maternity shoot will also feature in the front of your book with the photos of your gorgeous newborn. Valued at $385.00

And finally, Meredith, how do you manage to work with your husband all day without trying to kill him? Huh, hmm. Only kidding. Don't answer that!

To see Gigglepot Photoshop's stunning creativity for yourself, pop over and check out their website.
| | | |
| --- | --- | --- |
| Location: | | PO Box 838, Happy Valley, Australia, 5159 |
| Hours: | | Mon – Sat 9:00am to 5:00 pm |
| Email: | | [email protected] |
| Phone: | | 08 8321 9211 |