The Father's Day Gift Ideas You Didn't Know He Needed Until Now!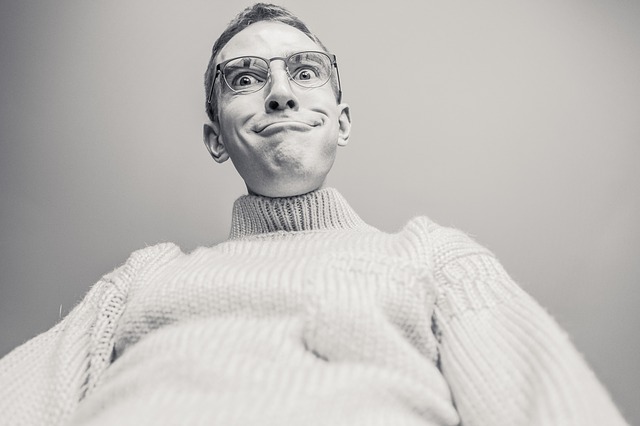 The Father's Day Gift Ideas You Didn't Know He Needed Until Now!
Haven't even thought about what to buy for your Dad, partner, Grandparent yet?
We've got your back, sister!
We've put together this awesome list of Father's Day gift ideas that you didn't even know he needed until now. In fact, a gift like one of these, will have him wondering how he managed life without it! 🙂
Smartboy Retro Gaming Device for Samsung Android
Turn his Smartphone into a handheld gaming console with The SmartBoy: the mobile device for Game Boy and  Game Boy Colour games, compatible with all Android USB Type-C Smartphones.
The device easily attaches to Android USB Type-C smartphones thanks to its adjustable sides, and is compatible with all Game Boy and Game Boy Color cartridges!
Start playing in seconds and enjoy all your old school games! An impressive gift for lovers of retro Nintendo gaming.
Underwater Waterproof Phone Case
Dad will be able to take his phone fishing, swimming, surfing, boating and scuba diving with the Underwater Phone Case from Overboard, the experts in waterproof phone case technology.
This 100% waterproof, dust-proof, sand-proof, buoyant phone case allows you to take calls, and capture videos and photos, all while you're up to 6 metres deep underwater… and if Dad drops his phone – it'll float!
Mad Millie Old Fashioned Ginger Beer Kit
An easy, chilled and relaxed Sunday sesh calls for a refreshing sipper like a Ginger beer. With the 'Ginger beer kit you won't even have to leave your patio. Simply dip your feet in the pool, slap on some sunscreen and indulge in the sweet and fizzy brewski fresh from your own kitchen. Save yourself from the stinky bars and drunks swaying to and fro and instead regale in your own at home brewery. Get a daily dose of Ginger beer in your system and you will have never felt better. This kit comes with all the necessities necessary for a party of one or 40 of your closest friends, its marvellous fun amongst the family and looks highly professional to the beer connoisseurs of the world.
Beer Cap Map of Australia Wall Art
There aren't many things as true-blue Aussie as delicious frothy beer, but what do you do with all your beer bottle caps? They accumulate, and before you know it you've got enough to create a beer-cap-ball-pit type situation.
Why not make ART? Our Beer Cap Map of Australia Wall Art will be a striking addition to your home bar, man cave or shed. The expert laser-cut Australia Map design features 74 bottle cap holes that fit most standard beer caps. Fill it with craft beer, domestic beer, imported beer or a mixture of all the beer caps you drink!
This Beer Cap map of Australia Wall Art comes with pre-drilled holes for mounting, and comes gift boxed ready to impress your beer-loving husband, brother, cousin, friend or colleague.
Garlic Bread Scented Candle
Is there anything better than the arrival of garlic bread at a restaurant?
Honestly, it's the best moment of any night out. By the time you get to the main meal, that garlic bread has already satisfied you slightly. But when the bread comes over, and the sweet salty scent hits you, you're still ravenous. And the garlic bread hits the table like a beacon of delicious hope.
Now Dad can celebrate that moment even when you're home with this garlic bread scented candle.
Kymera Magic Wand Universal Remote
Utterly astounding, this beautifully crafted gizmo looks like the kind of thing you might find in Diagon Alley. The difference? You use it to control your telly, Foxtel box, stereo or any other infra-red device. Simply swish, whirl and flick to change channels, adjust volume and much more. Incredible!
Totally button-free, the Wand is fully programmable and can 'learn' up to 13 infrared codes from your existing remote(s); then fling them into the ether when you perform one of 13 predefined gestures. It's a kind of magic!
You can assign various functions to various moves: flicks to turn on and off; spins to control volume; big swishes to mute and so on. You'll be flicking just for the fun of it. Better still, rival wizards will be unable to mess with the telly or digibox unless you show them your moves. Hocus flippin' pocus!
To add to its supernatural nature, the Wand also features a 'heartbeat' in the form of various pulses that confirm gesture recognition and tell you when the batteries are low. It even goes into sleep mode after 60 seconds of inactivity and 'wakes' when you pick it up.
This is your wand, and it chose you.
Gorgeously packaged in a smart presentation box, the Wand is set to become the remote control of choice for any gadgeteer with Potter-esque aspirations. So don't be a Muggle, get ordering. It's totally wizard!
Giant Tower Blocks
This version of the classic family game is slightly smaller and lighter than its big brother, Hi Tower, with shorter blocks and no gaps.
Build the tower then take it in turns to remove a piece and add it to the top without making the whole tower tumble. The higher you reach the more unstable and the bigger fun it becomes!
Jumbo Beanbag Poker Game
Combines tossing skill and classic card game play!
Pick your target, toss your beanbags onto the jumbo target mat and go for the straight flush!
The game features a huge 120cm x 150cm heavy-duty target mat, ten 8cm-diameter beanbags (5x yellow and 5x green), and instructions for fun games including poker, black jack – even a pitching pennies game. For 2 or more players, ages 5 and up. Beanbags weigh about 30g each.

Hottest 100 Aussie Craft Beers of 2018 Mixed 24 Pack
The Hottest 100 Australian Craft Beers of 2018 is a poll that is voted on by tens of thousands of craft beer lovers Australia-wide. We've put together a case of 24 cracking craft beers that polled in the top 100 which are available in 330ml-500ml format.
This pack features 24 of the top 32 beers from the poll and includes*:
Balter XPA
Stone & Wood Pacific Ale
Bentspoke Crankshaft IPA
Young Henrys Newtowner Pale Ale
Bridge Road Beechworth Pale Ale
Balter IPA
Kaiju Krush Pale Ale
Hop Nation Jedi Juice NEIPA
Gage Roads Single Fin Pale Ale
Bentspoke Barley Griffin Pale Ale
Your Mates Larry Pale Ale
Black Hops Pale Ale
Capital Coast Ale
BentSpoke Sprocket IPA
Big Shed Boozy Fruit NEIPA
Balter Captain Sensible Mid-Strength
Green Beacon Windjammer IPA
Capital Rock Hopper IPA
Bentspoke Red Nut Red IPA
Balter Strong Pale Ale
Philter XPA
Capital Trail Pale Ale
Stone & Wood Cloud Catcher Pale Ale
Young Henrys Natural Lager
Nintendo Retro NES Classically Trained White T Shirt
Remember the days when games didn't have any autosave and you had to run through Probotector on one life without using the Konami Code?
Well, this shirt is adorned with a Classic NES controller, with a 'Classically Trained' slogan that makes sure that everyone in the room knows who's boss when it comes to gaming skills. If you look closely, the shirt even has the same beefy connector as the original controller!
Officially licensed and stamped with the Official Nintendo seal of quality.
Opposuits
He'll be King of the Arcade in this classic Pac Man Opposuit! This Opposuit features a jacket, pants and a tie and is styled off the famous arcade game Pac Man. This suit is made from high-quality material and is designed to fit, look and feel like a regular suit, only more stylish. The jackets are equipped with inner lining, inside pockets and pockets on the front, while the trousers have pockets both in the front and in the back, the back pockets with buttons for closure. Perfect for wearing to the office, a wedding or the weekend races. Simply add your own shirt and you're good to go! If you're unsure about sizes we recommend picking the larger size of the two suits as they come in a slim fit.
CHECK OUT THE EXTENSIVE RANGE OF OPPOSUITS HERE
Large Cork Globe By Suck UK
This cork globe from Suck UK features an easy-to-read map that allows you to plot where you've been or pin-point where you want to go next!
If you're counting down the days (or know someone who is) until you're flying high in the clouds, on your way to an exotic country or the big smoke, then you have stumbled across the perfect gift.

Gentleman's Hardware Portable Suitcase BBQ
Throw a shrimp on the barbie no matter where you are – and do it in style! – with this portable barbecue fashionably disguised as a suitcase.
Made from stainless steel and chrome, this handy cooker is really easy to keep clean, and assembly is a breeze: Simply place the coal pit into the bottom of the opened housing and slot the grill into the metal grooves. No gas or other fuels are required, just charcoal, and disassembly and cleaning are a breeze.
The fold-away handle makes carrying comfortable and storage simple, and it comes smartly gift boxed, making it the perfect gift choice for lovers of the outdoors. They can take it to the beach, festivals, on picnics or camping, and on hikes and or fishing trips, and they'll always have a way to get down to the business of grilling!
Giant 4-in-a-Row Connect Outdoor Party Games
The Giant Four-in-a-Row Connect Party Game is the kids game you know in GIANT, SUPERSIZED styles!
These mammoth game feature premium wood frames that are easy to fit together, and the games come with 42 coloured discs – 21 red and 21 yellow.
Be the first to slot four of your coloured discs in a row and you win the game! Once the game is finished, slide the bottom section off and the discs come tumbling out. You're ready for another game!
Choose the Mega or Premium size!
Wood Whiskey Barrel Drink Dispenser 800ml
Take it up a notch with this handsome and vintage style whiskey barrel. The wooden dispenser adds a rustic charm to your man cave, but is good looking enough for any room of the house. With rose gold coloured features, it's sure to make an impression on your guests!
It holds 800ml, so perfect for most standard bottles of your favourite liquid gold. Add fresh herbs to infuse your whiskey or enjoy the traditional way with the easy pour spout.
It's the ultimate gift for an ultimate Dad, brother or hubby.
1960's Retro Style Desk Telephone Series 746 Wild & Wolf
This telephone is a lovely reminder of the 1960s British design classic and style icon!
Modelled on the phone launched in 1967 by the general post office in response to public demand, the 746 retro telephone will inspire at least two decades of conversation!
It's got the design charm of the old number dial, but modern convenience of buttons.
Giant Inflatable Beer Bucket
There's nothing better than enjoying a cold drink out in the sunshine, but nothing worse than reaching for a bottle of beer, only to find it's warm! The solution is to keep your beers and other drinks cool in an ice bucket, and this inflatable giant beer tankard drinks cooler is just the thing for filling with beverages at outdoor parties or barbecues.
Weber Smokey Joe Charcoal BBQ
This is the Weber kettle that everyone knows – just a bit smaller! Perfect for those impromptu picnics and camping trips, the Smoky Joe features Weber's patented One-Touch cleaning system to remove ash and debris in seconds, self-standing legs, and a heat-resistant heavy-duty steel construction to keep your meats and veggie pipping hot, but never your hands.
Google Home Mini
With integrated Wi-Fi connectivity, voice recognition. The Google Home Mini wireless speaker will connect to your wireless network to provide control of, and access to, virtually all of your smart devices.
It can play music, check the weather and traffic, tell you sports scores and more. Using far-field voice recognition technology and the Google Assistant, the built-in microphone allows the Google Home Mini to recognize your voice and perform the requested task in an instant. It can distinguish up to six different voices to provide control for the whole family. Chromecast and Chromecast Audio built-in provide additional wireless connectivity options.
At only approximately 3.86″ wide and 1.65″ tall, the Google Home Mini is designed to fit nearly anywhere in most décors.
Adrenaline $30 OFF Sitwide for Father's Day
Fathers Day has come early at Adrenaline. Use code DAD30 site wide and they'll give you $30 off (minimum spend $149). Adventures for everyone – get in early. Expires 8th September 2019.
Disclosure: This article contains affiliate links. This means, if you make a purchase, we may receive a small commission at no extra cost to you.