The Impact of School Closures on Our Children and What We Can Do to Help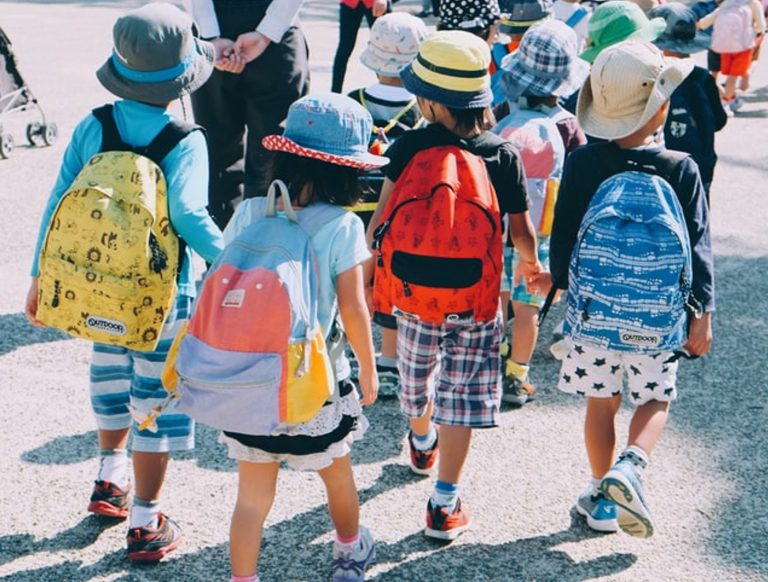 The Impact of School Closures on Our Children and What We Can Do to Help
Sponsored post
As we approach 2 years since the world as we knew it changed significantly and abruptly due to the COVID-19 pandemic, the effects it's had on our children are becoming apparent. According to Unesco, the education of nearly 1.6 billion in 190 countries has been affected – that's 90% of the world's school age children. The challenges of having to be home-schooled for long periods has not only affected children's academic success, but for many has also posed challenges for their developing social and executive functioning skills. For many children school closures also meant an increase in screen time, irregular sleep patterns and a decrease in physical exercise.
Whilst younger primary school-aged children may have missed out on crucial social experiences required for healthy development, those in the higher primary age range may have also missed out on opportunities to demonstrate responsible behaviours and increase their independence through activities such as walking to school unsupervised, or visiting the local park with friends, or going on school camps. Being in almost constant proximity to our children in our home, means that we as parents also haven't had the all-important chance to begin to loosen the reins, see our children as the young adults they'll be in a short-time and support them as they learn to navigate new skills and responsibilities.
As we move towards the start of a new school year, with the hope that the lockdowns and learning from home is behind us, parents of primary aged children should consider ways that they can encourage their child to spend less time on devices, more time engaged in physical activities and ways to ensure their child's emerging independence is fostered in a way that is safe and age appropriate.
For parents of primary school-aged children investing in a GPS smartwatch phone can give them the confidence to allow their child to walk to school for the first time, or visit a friend in the neighbourhood, and other independent tasks.
There are a number of smartwatches available in Australia, and we advise parents to do their research before making a purchase. However, having reviewed the Spacetalk Adventurer last year (and still putting it to good use), we highly recommend checking it out. You can read the full review here.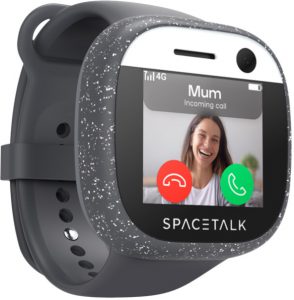 Spacetalk Adventurer Smartwatch Features:
The 4G call and text capabilityon the Spacetalk Adventurer allows children to make and receive calls/SMS. It is designed to work on all mobile network operators (including virtual network operators) throughout Australia and New Zealand on their 4G and 3G network.
The GPS location trackingallows parents to check their child's location and location history. It uses high accuracy location technology with licensed Google Maps. When I've tested it with my daughter it has given the EXACT address every time!
Like its predecessor, the Spacetalk Adventurer allows parent to setsafe zones. Using the Spacetalk app parents can set parameters and receive notifications when their child arrives or leaves the safe zone.
The app allows parents to controltheir child's use of the device. Parents are able to approve contacts, set distraction-free school mode and more.
The school modeallows parents to prohibit the child from receiving any calls or texts and using certain functions during school time.
The emergency buttonallows kids to send a message to designated guardians or authorities with one tap.
The Hi-res 5MP camera allows children to take photos and video. Children can share recoded audio, video and photos with their approved contacts.
The large OLED screen is great for smaller children to navigate, whilst also being stylish enough for older children not to think it's 'childish.' The screen has high brightness with low energy consumption, so it won't drain the battery.
The Spacetalk Adventurer Smartwatch allows children to check the current weather forecast, or if the child is in a different location, it allows parents to check the weather forecast where their child is.
The fitness trackeris a great way to encourage children to monitor and increase their own activity.
It also has a fun stopwatch function.
The Spacetalk Adventurer is dust and water resistant (IP67). This means it is protected up to a depth of 1-metre for a duration of up to 30 minutes. This is a fantastic improvement on the previous model, which was splash resistant.
You can encourage good behaviour by setting up rewards and sending a star when they reach a set goal.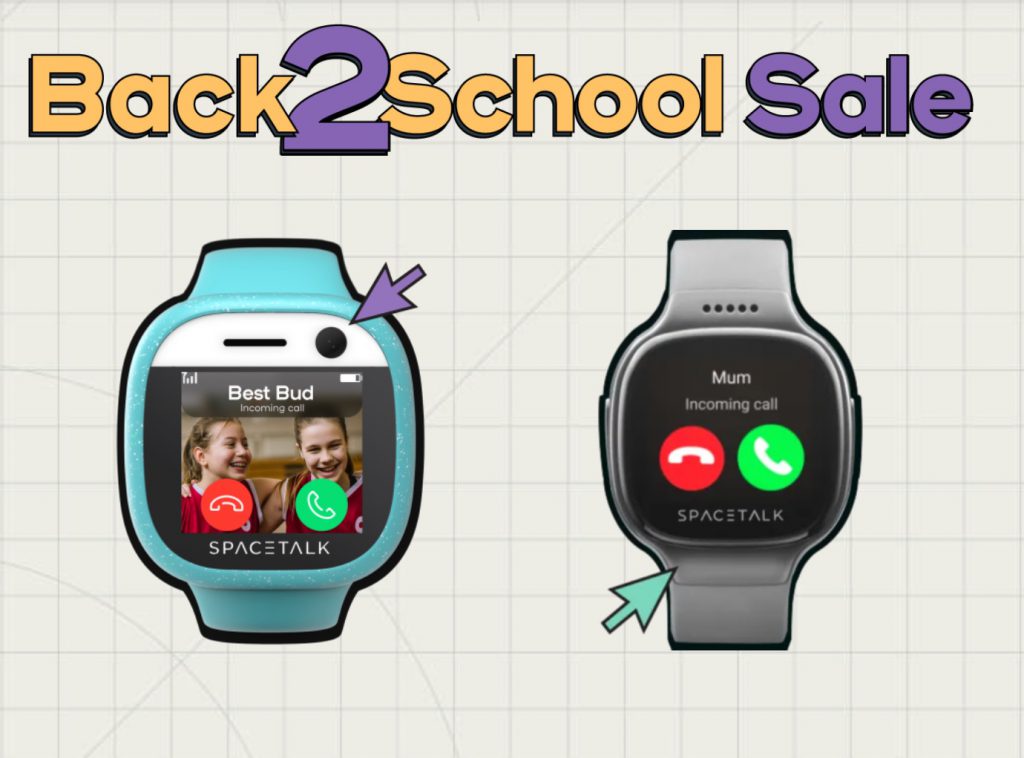 Between 11th January – 31st January, you can save money in the Spacetalk Back to School sale.
Spacetalk Adventurer is just $289, down from $349.
Spacetalk Kids is just $179, down from $249!