These 25 Examples of Accidental Camouflage Are So Coincidental and Oddly Satisfying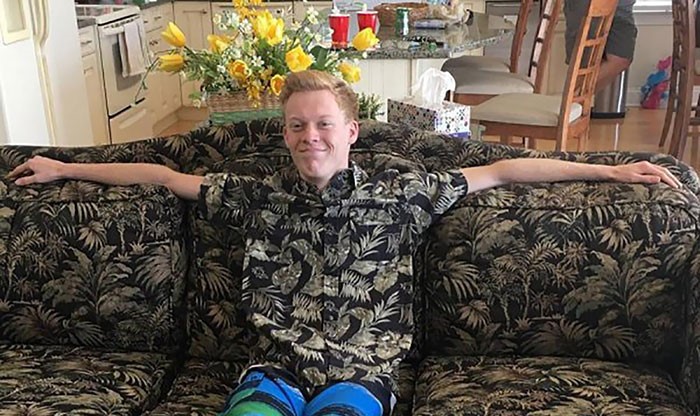 These 25 Examples of Accidental Camouflage Are So Coincidental and Oddly Satisfying
Animals are designed to blend into their surroundings as a built-in defence mechanism, but us humans are another case entirely! While we often dress to stand out, sometimes we accidentally blend in and create a coincidental camouflage effect with our clothing.
Here are 25 fun examples of people, objects and animals matching their surroundings so well that it's oddly satisfying.
1. This lady wore the perfect coat to walk along this path

2. Spot the cat!

3. This black car has been polished so well that it is almost invisible!

4. When your shirt matches the shower curtain

5. We wonder how often this family lose their dog?

6. This kitten is almost invisible against this wooden floor

7. This lady's top is the exact same print as the train seats

8. Invisible shoes

9. Another hidden cat

10. This man's shirt is the same design as his chair
11. A little owl displaying his camo beautifully

12. Another hidden cat

13. When you show up to a party in the same shirt as the lounge

14. This man's shirt matches up nicely with the wall behind him

15. This lady's coat matches her chair

16. This girl is almost invisible in her tshirt and jeans

17. This guy's khaki shorts make it look like his legs have been chopped off

18. When your pjs match the bedding

19. The colour of the paint on this brick wall matches the sky perfectly

20. Invisible socks!

21. This phone case matches the desk, right down to the grain markings

22. Another outfit that matches the surroundings

23. Spot the dog! (literally!)

24. The cookies on this benchtop are hard to see

25. This woman has realised that her outfit matches the tiles exactly

Source: Bored Panda