These 'Poorly' Placed Product Stickers Are so Silly and Hilarious That We Can't Help but Laugh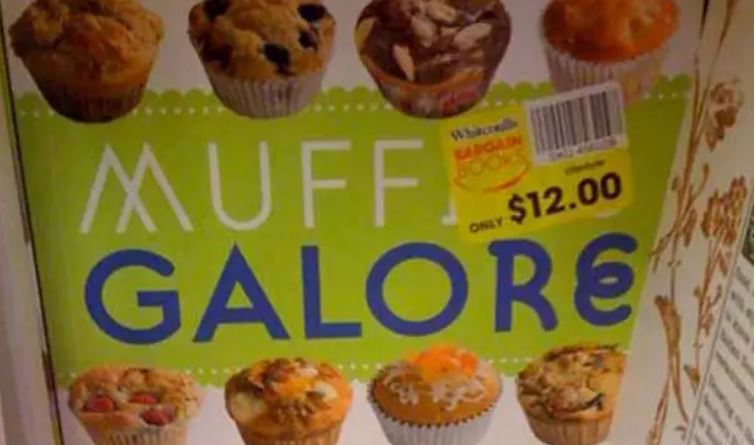 These 'Poorly' Placed Product Stickers Are so Silly and Hilarious That We Can't Help but Laugh
We're not sure if any of these 'poorly' placed product stickers were stuck there deliberately or in a moment of cluelessness but either way, they are making us laugh like a ten-year-old.
1. This man stroking handbook is a bargain!

2. Oooh! We can't wait until it is time for fun, friends and…

3. Is this really the most appropriate place for this sticker?

4. Anal this, anal that, anal everything

5. "the creature all men feared became one man's obsession"

6. They are always coming up with new flavours these days

7. This one has to be deliberate, right?

8. He looks like he's very good at hunting asses, too

9. Probably an appropriate description?

10. It was only the balls that gave away what the true nature of this game is about

11. I will never not laugh at this sort of thing

12. Oh dear

13. That seems awfully cheap for such a big promise

14. They are rather lovable though

15. Cheaper to just piss in your ear and save six bucks!

16. There must be a little old lady sniggering in a library somewhere after selecting this nice button book

17. This handbook looks well-thumbed

18. It took me entirely too long to realise the movie title is Horsemen.

19. That little ho sure had some adventures, this series is really popular!

20. Strong enough to hold in a fart?

21. Perhaps the full title is 'Velvet Asshole'? We'll never know

22. *giggles behind hand*

23. I always knew these two were up to no good

24. That explains why his back is so arched all the time, it must be hard to crawl

25. The person who placed this sticker clearly does not care for quilts

26. The gift that keeps on giving

27. Cats are dicks though, let's be clear

28. A perfect bartender of cock!

29. I bet it was those long-armed groupies

30. Not sure I would like this new flavour of Mentos

31. Oh my!

32. The way these two are standing, ready for some…

Accident or deliberate, they are hilarious either way.
Source: Google image search