8 Reasons to Try a Family Holiday Small Group Tour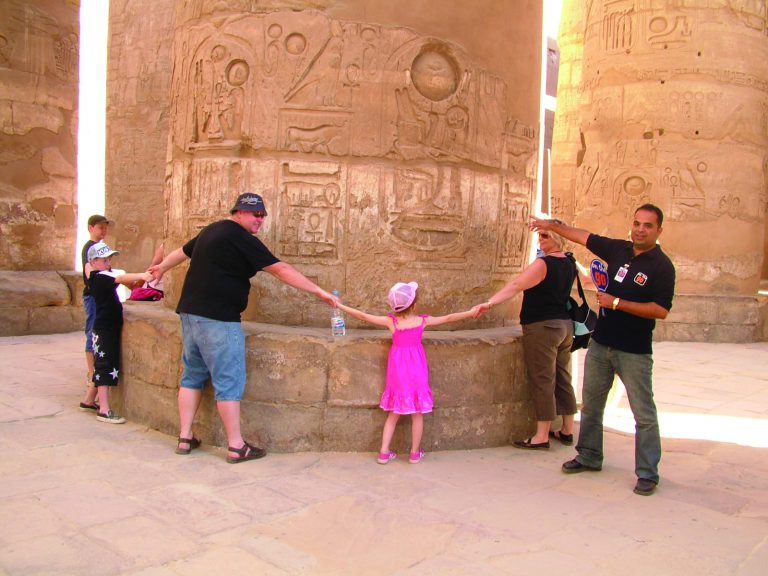 8 Reasons to Try a Family Holiday Small Group Tour
Most families have experienced the Resort Style beach break where everyone lies by the pool and enjoys buffet breakfast's daily. Whilst this style of holiday is much needed, once the children are a little older, there is more room for adventure and education in a holiday. On the Go tours have been hosting family tours for years and here are their top tips to enjoying a Small group family tour.
Pace of travel is important
Children are not designed to get up at 6am, be on a coach for 6 hours and then keep going until 10pm at night. That is why On the Go tours have carefully designed itineraries that include a great balance of activities and down time so everyone has an opportunity to relax and recharge.
Every child loves a pool!
Ask most children about the highlight of their holiday and it includes water. Where possible, On the Go will include hotels with pools to ensure the family can enjoy some R&R as it's the perfect way to top off your day of adventures.
A gentle arrival
Flights take their toll on adults and children, so all tours have an arrival day free of activities so you can acclimatise. Departure days are also free from activities to give yourself time to be organised and pack for the plane without rushing.
Lots of activities
Throw away the ipads (ok, maybe just keep them for emergencies) and expose the children to countless age appropriate activities to keep them stimulated and learning on their holiday. Activities scheduled for an On the Go tour, could be anything from cycling, kayaking, meeting Panda bears, husky sled rides or an array of local interaction experiences dependent on the destination you are travelling to.
A good education
One of the best by products of a family holiday is opening your child's eyes and minds to the world around them. By visiting exotic countries, you will broaden your child's horizons and introduce them to the different lives and cultures of other people around the world.
Make new friends
Whilst family holidays are a brilliant way for the immediate family to reconnect, going on a tour allows adults and children to socialise with others in the tour group.
Expert guides
There is nothing worse than exploring a town yourself only to leave and find out later that you missed one of the most amazing parts. On the Go tours will provide you with a Local Guide who will show you around the highlights of their town, giving you lots of tips and true insights into the local way of life.
Safe and hassle free
Forget arguing about directions or worrying if you are heading towards the red-light district of town. Travelling to far flung places across the globe can be daunting, but On the Go tours and your Travel Designer at Kaleidoscopic Travel will be on hand before, during and after your trip to ensure that your holiday runs smoothly and hassle free.
On the Go tours have been in the business of booking small group tours for over 20 years with award winning itineraries through Africa, The Middle East, Europe and South East Asia. To hear about the current specials and deals available contact Kaleidoscopic Travel on [email protected]  or Ph: 1800 854 905 and learn more about their lifetime deposits.