Trips and Travel with your girlfriends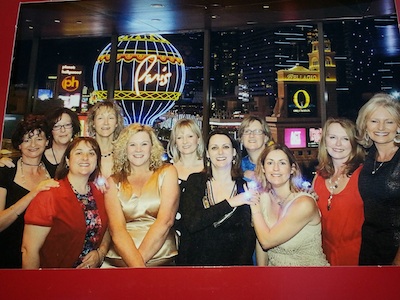 Trips & Travel with your girlfriends
My thirst for travel began when I first travelled overseas to the States at 15 with my family. Thereafter I completed my rite of passage in my twenties by moving to London for over 3 years, using that as a working base and travelling all over Europe. After my work visa ran out I travelled home for 6 months via Africa, hitch hiking in Zimbabwe and South Africa. I look back with incredibility. My sense of adventure clearly removed my sanity! I felt invincible and I foolishly travelled like there was no tomorrow taking risks and throwing caution to the wind. I kept diaries so the facts and events are all there in writing. Even today when I recount my stories of a narrow escape from man attempting to break into our motel room or the lift I accepted where I actually talked the guy out of raping and dumping me I shudder and realise it is only pure luck I am here to tell the tales.
Apart from the serious there are the hilarious tales of holiday romances in the Aegean, the usual aussie/kiwi expeditions to the Oktoberfest in Germany, running of the Bulls in Pamplona Spain and island hoping with friends on the Greek islands.
I have one particular girlfriend whom I have travelled to many of these places with and we continue to travel even after I have married and had children. There was a time there where the trips went into hibernation as the children were young and my focus and priorities were elsewhere. Now the children are all at school it's been able to shift slightly again!
Around four or five years ago a few of us decided we would set up a girlfriends holiday account and contribute $50 each a month towards a trip to the US. Finally late 2013 we were able to take an Alaskan cruise in style, in a 2-bedroom apartment with our own concierge and butler with money to spare towards the flight! It was the experience of a lifetime! We took a helicopter trip landing on a glacier and a seaplane over the fjords of Alaska. Our trip gained momentum and enthusiasm and we ended up with 11 women, all friends of mine from Melbourne and New Zealand meeting in Vegas for a few days and then moving onto LA. Can you imagine a trip with your girlfriends only, who all love to shop and drink cocktails and dance! This trip was possible because we planned and saved for a few years, anyone can take a trip like this by planning, saving and having something to work towards. It was good for our husbands and children too to manage without us for 2-3 weeks.
Creating and sharing memories with your girlfriends is a must do. Last month 10 of us organized a dinner and dancing in town and 6 of us had a stay over in a 5 star hotel. We planned to shop but when the champers and chocolate and strawberries arrived early it was a great opportunity to catch up with an uninterrupted conversation. Next on the agenda is a bike riding trip around the wineries of Rutherglen later this year. Meanwhile I still keep on eye on the cheap flights with Air Asia, Jetstar etc. as a trip to somewhere in Asia could be on the cards next year!
We all still do our family holidays and that's special, but it's not quite like a trip with your girlfriends who don't want or need something from you but are there with you because they genuinely like you and want to spend time with you! Meanwhile we couldn't quite close our girlfriend account so we are still contributing monthly for that rainy day trip!
Bio: Jennifer Brosnan is a mum of 3 and the business owner of Leave it with me, an administrative and support service targeting seniors and their families. The business speciaising in sorting & organising paperwork and documentation for the elderly struggling at home or in aged care, retirement or just going into hospital.
When Jennifer is not working she loves to run or ride her bike, and is involved in her local community as a committee member on business networking groups, organising street dinners, mum get togethers and other social events.
You can visit her website and blogs at : http://leaveitwithme.com.au
Or join her Facebook page at: https://www.facebook.com/leaveitwithmeadminandsupport