Why You Should Consider Investing In Period Underwear For Your Teen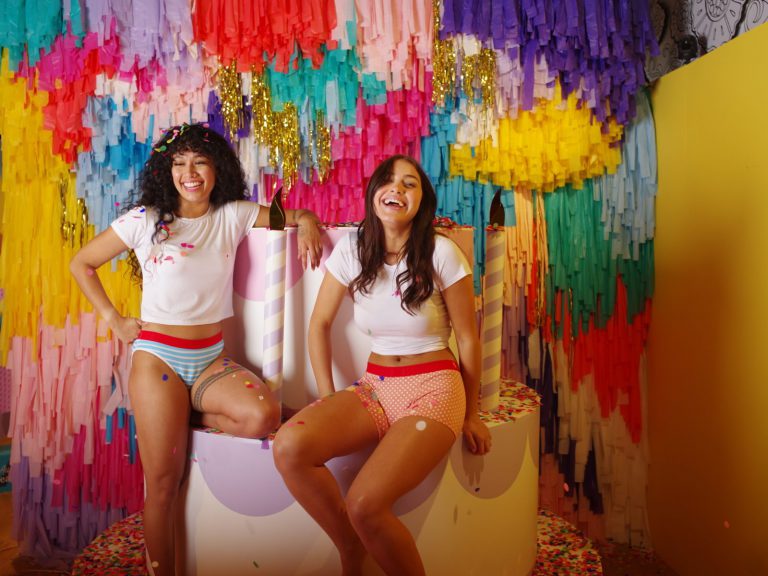 Why You Should Consider Investing In Period Underwear For Your Teen
Affiliate
Young girls have more choice than ever before when it comes to dealing with their periods. The invention of period underwear gives tweens and teens alike the added protection they need every month. Here are some reasons why we think Modibodi period underwear is the right choice for your teen.
Period undies are essentially leakproof underpants that perform the function of a pad without the visible bulk, adhesive, plastic waste, or nappy-like feeling. They're sustainable, better for the environment and do away with the awkward feeling some teens experience having to carry pads and tampons to the bathroom.
"Modibodi's reusable leak-proof apparel provides a sustainable solution to manage life's leaks. Designed to completely replace disposable pads, liners and tampons, it's better for the planet – and better for every bodi."
Modibodi has a huge range of underwear, sleepwear and swimwear designed to be worn before, during and after your period to give you protection without the need for pads and tampons.
The RED range has been designed specifically for the tween and teen market and features lots of bright coloured designs in a variety of shapes and sizes. Check out the full range here.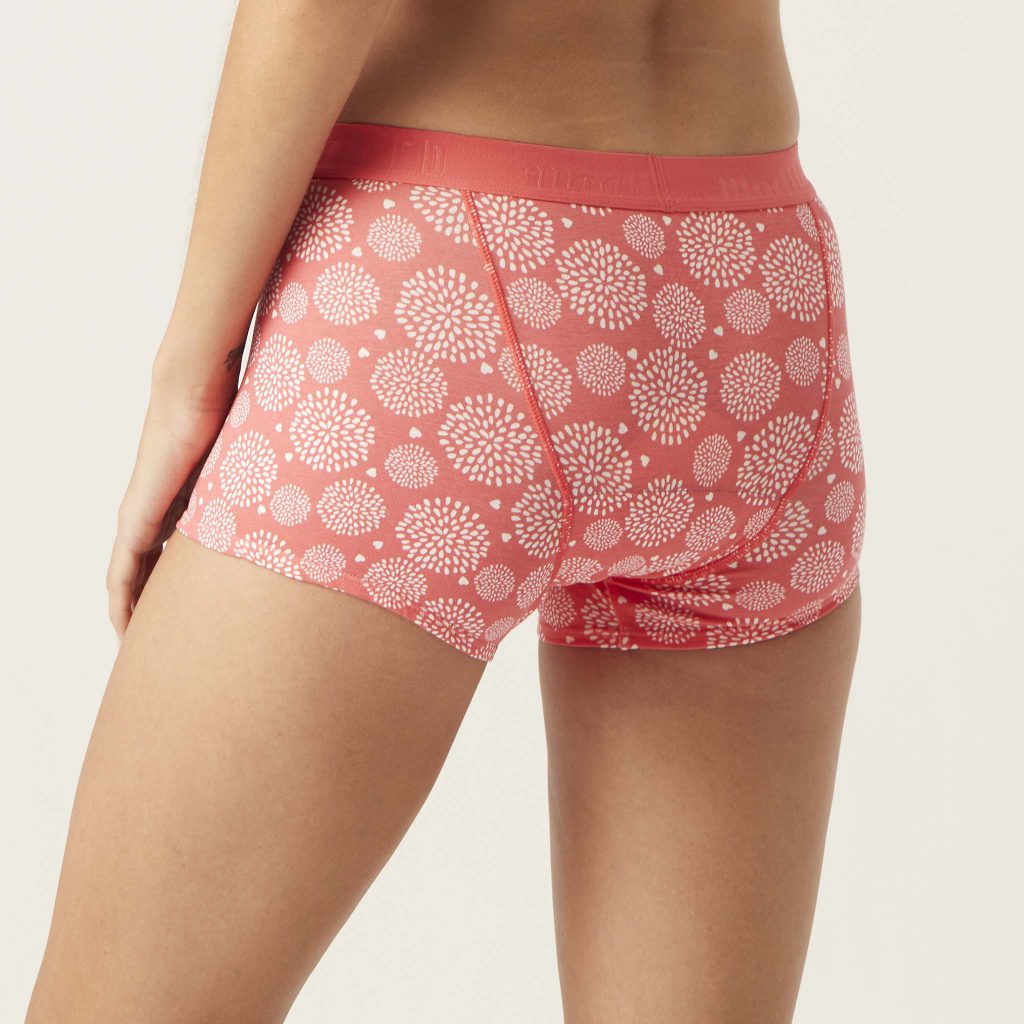 The hipster boy short is one of Modibodi's best sellers and it's easy to see why. Super comfortable with bright designs for any teen.
Flow: 15ml = 2-3 tampons or 3 teaspoons
For: Protection from period leaks every day of your flow
Feels: Comfy, secure and carefree.
Impact: Fewer disposable pads, liners and tampons = positive change for the planet and your period
RED by Modibodi also sells 7-pack period undies. Perfect for a young girl starting on her menstruation journey.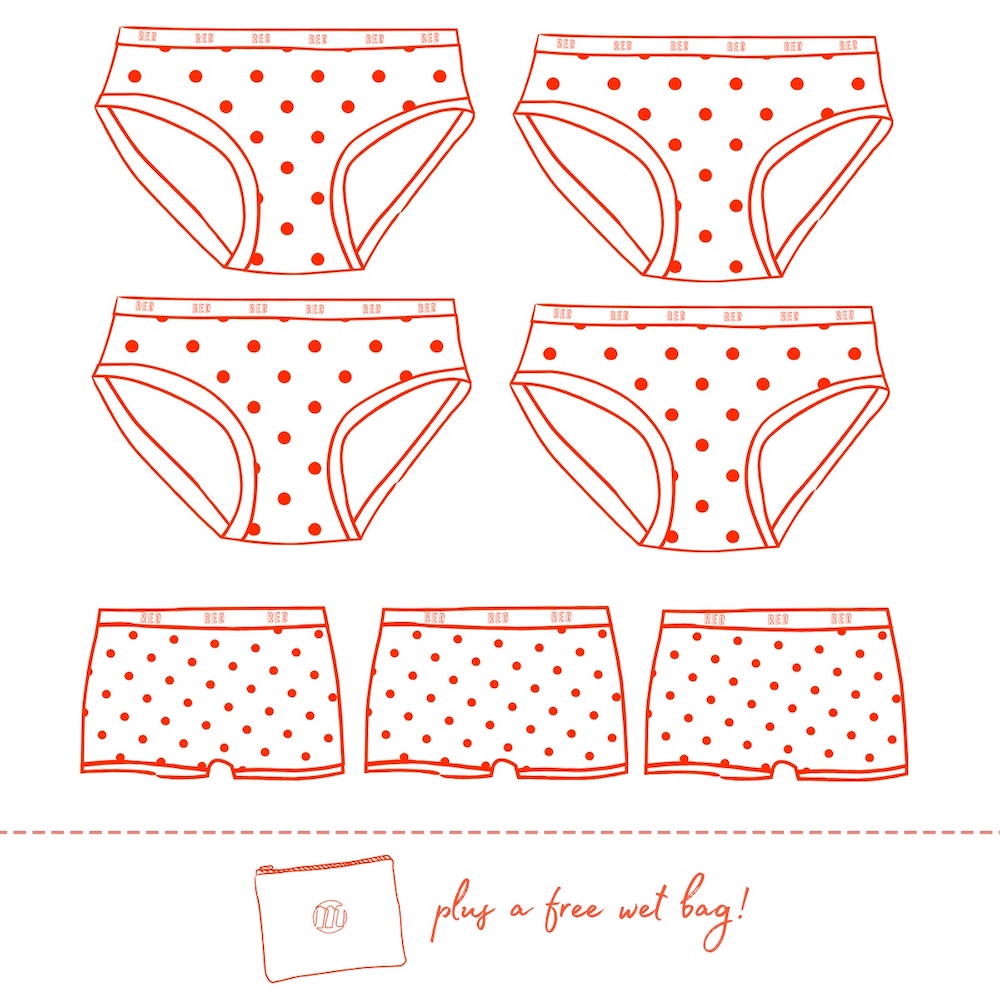 Here are some frequently asked questions to help you decide if period underwear is suitable for your teen:
Do they leak?
The underwear is designed with different absorbency levels.  We have light-moderate, moderate-heavy and heavy/overnight, meaning ladies can pick out the absorbency that best reflects them. Customers who have chosen their best-fit absorbency level hardly ever report leakages.  Depending on your flow, Modibodi Underwear can be a total replacement for disposal feminine hygiene products (panty liners, pads, tampons) OR can work in conjunction with them.  It's all about knowing your flow and which absorbency level suits you best.
Are they okay to use during sports and dancing?
YES! The seamfree range are great for under leotards and active wear with wearers reporting how comfortable they are to exercise in.
Modibodi Seamfree
Modibodi Activewear Leggings
Do you need to change them during the day?
It depends on your flow and level of comfort. Most customers report that they can stay in the same pair all day long (feeling dry and fresh too), and then they'll slip into a new pair to sleep in if they want overnight protection.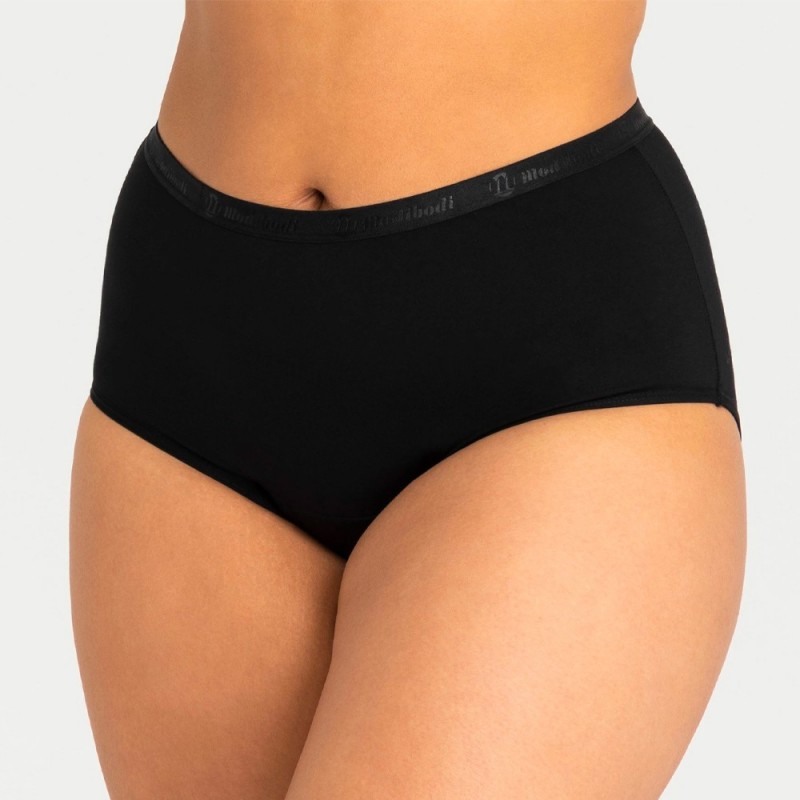 How do you clean them?
We recommend a simple three-step process as follows
1. Rinse under cold water until the water runs clear
2. Pop them in the washing machine on a cold wash (they can go in with your other clothes on your usual laundry load)
3. Hang them out on the washing line to dry
Will they smell?
Modibodi's clever patented technology wicks the moisture away from the body and locks in the liquid and odour under the top layer of fabric, meaning you stay dry and odour free. If over time you feel like there's a lingering odour, you can rinse them with a bit of white vinegar and it'll get rid of any smells! If left soaking for more than a few hours, your underwear can end up smelling mildewy and musty. Same goes for storing your underwear in a damp place or sealed in a plastic bag for a long time. But don't worry – all you have to do is add a little vinegar and wash again!
To check out the entire Modibodi collection, for girls and women of all ages, shapes and flow type visit the Modibodi website here.
Disclosure: This article contains affiliate links. This means that if you make a purchase, we may receive a small commission at no extra cost to you. This helps to pay the running costs for our website and the wages of our work-from-home writers, who are parents, just like you.