The Inspired Occasion…….. They are truly inspiring Party Planners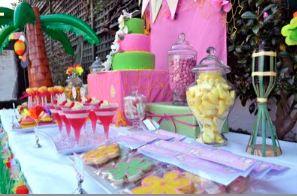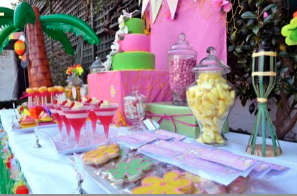 I was having a good look through The Inspired Occasions site and it's just fabulous. It isn't everyday you get to look at such innovative party planners! Let me tell you, they are not your everyday Party Planning crew either. Due to their ingenuity and creativity with their beautiful party planning, they came into the Top 25, coming in at number 18 out of hundreds of web forum entrant bloggers – The Circle of Mums International Competition. They have turned traditional parties back into something really special.
This is why- It's the little touches like organising your occasion they will send out Bespoke invitations and printables designs to your guests, how absolutely divine and Personalised theming, decorations and activities and Professional services such as entertainers and photographers to name a few of their tremendous qualities.
I think the traditional party planning is coming back into play again- remember pass the parcel, pin the tail on the donkey and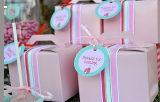 the good old mintie hunt? We have all done the swimming, bowling, gymnastics, rock climbing parties lately and these things are still good but….but I'm ready for something different and a little more home-style again. Remember when you used to have the beautiful "at home parties" as a child. or at the park?- DO IT AGAIN! – The Little Occasions will help you, they have a Full catering service.
The Inspired Occasion is a place where you go when you would like the occasions of a lifetime. Whether that be for a Bridal Shower, children's birthday party, christening, naming day, birthday party, baby shower, anniversary, engagement, corporate function or even just hosting the perfect dinner party- now I like that idea, I really like that idea- as I can't, don't and dislike cooking and this would take the pressure off me so much and the food would be just amazing too.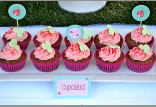 The stunning set-ups and designs for their tables that The Inspired Occasion can provide you with are just -inspiring. Everything for your Little one can be personalised, themed and decorated to suit. You should see the spectacular dessert and lolly stations- I love the name- LOLLY STATION -That's unique ….I have never laid eyes on anything like it, just check out these pictures of all of the stunning displays of cakes and jars of marvellous lollies. Even the fairy floss is so beautifully packaged for your little one too, which is a unique treat at a party. It's all so chic. Just check out their Little Occasions section.
You can have Unique party favours and take home gifts to match in with your theme, Party Hosts to assist on the day of your event, Full catering service, The Inspired Occasion is one fantastic event planning Place, They have thought of everything even other venue solutions if need be. Renee and Alex are gifted and have that special touch when it comes to parties and events. Check out The Inspired Occasion today and book your event….The Inspired Occasion
Yo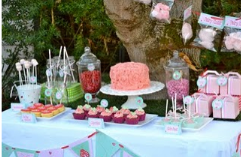 ur little girl or little boy will be so thrilled and so will you by the outcome of the party that is played out here! I think you wold say that The Inspired Occasion is truly a wonderful party planning company with the "Lolly Station" Becoming the Hallmark of their business for the Little Occasions – Well I'd like to say so!
The Inspired Occasion is easily contacted on Alex Shaw – 0431 073 797 or Renee Bugg – 0423 763 043
and they are happy to help you with all queries, I can't wait for my turn!!!