Zoe Sheridan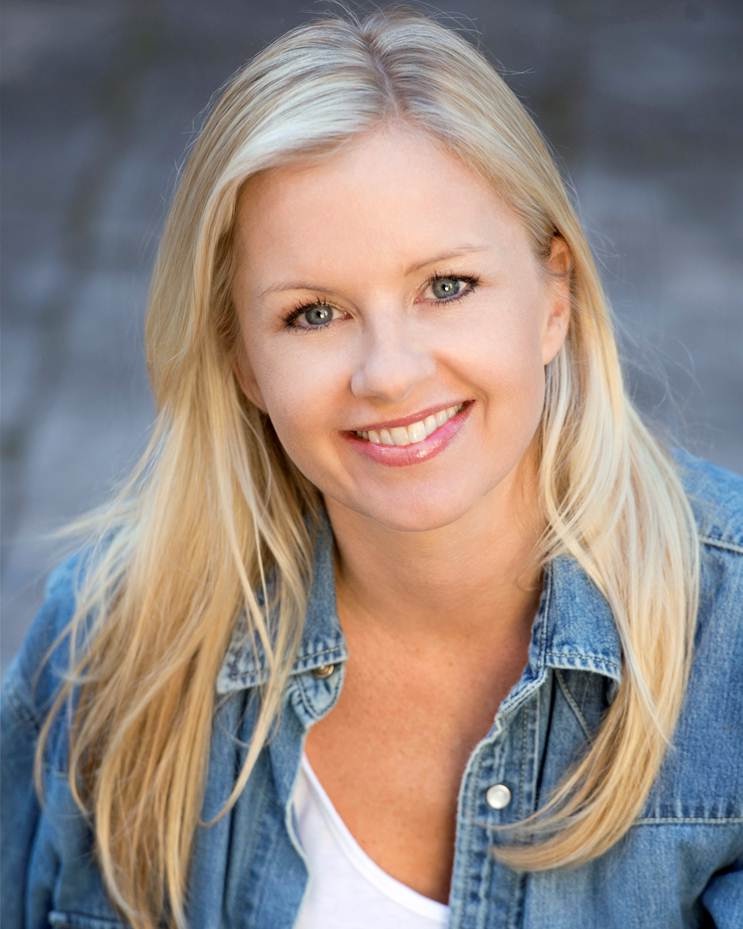 Zoe Sheridan is a freelance entertainment radio reporter, TV Presenter and Actress and is now the new face of Mum's Lounge!
Zoe started her career in radio at SAFM in 1994 where she co- hosted the first night time rock show to go to number one. In 1995, as a result of her success in Adelaide, she was invited to co-host the Hot 30 Countdown for Brisbane's B105, which she once again helped make the number one rating show until she left in 1998.
During this time Zoe revealed a talent for interviews and counts Oasis, Janet Jackson, The Cult, Spice Girls, KISS, John Travolta, Russell Crowe and Robin Williams among the hundreds of entertainers she interviewed during this time.
It was in Brisbane that she first fell into TV. While dropping off a voiceover demo to Channel 9, she was asked to audition for a kid's game show – and scored the gig. The show was Challenger and she enjoyed five 13-week seasons with hysterically funny kids, outrageous hairstyles and lots of green slime.
In 1998, Zoe moved to Sydney to host the 10pm-1am slot on 2 Day FM that featured everything from a psychic on Mystic Mondays to Jams, an RnB/Hip Hop show on Thursdays. Zoe also spent much of her time filling in for everyone from Breakfast to the National Hot 30 Countdown.
She headed back to her hometown of Adelaide in 2003 to fill in for 3 weeks at SAFM and ended up doing the Breakfast shift with Lehmo for 6 months. She then moved to Drive for the remainder of the year until she headed back to Sydney – and back to television.
In 2004 Zoe became the face of Foxtel Digital's VH1, the older sister of music channel MTV. Here she presented Music News and co-hosted The Top 20 Countdown and Inside Track with David Campbell. Once again she was able to pursue her passion for interviewing with the likes of Maroon 5, Lionel Ritchie, Jet, Michael Buble, Silverchair and Olivia Newton John to name a few. Zoe remained here until the channel ceased local production. During this time she also worked part-time at Nova 96.9 in Sydney doing regular weekend shifts, filling in for Bianca Dye and co-hosting on the Matt and Akmal show over the summer of 2006/7. From January to June 2007, Zoe was back at Channel 9 for The Catch Up, a daytime talkfest co-hosted with Libbi Gorr, Lisa Oldfield and Mary Moody.
For almost 10 years, Zoe was also a nightclub DJ in Brisbane, Adelaide and Sydney. She still DJ's for high profile corporate functions, for example Fitzy and Whippas Nova Xmas party in December last year and in January, Amazonias Acai launch at Bondi's Bucket List where she often DJ's on a sunny Sunday, a 50th in Saint Barths and in March a 40th in Abu Dhabi.
Zoe continues to work as one of the country's most sought after Voice Over Artists and is the voice of Foxtels Lifestyle You Channel, Sky Sports Radio, and Virgin Australia and International.
Zoe began meditating eight years ago and and now teaches kids how to chillax and zen in the moment in Bondi with her mini meditations, which are available to download on her website.
As Michael Buble asked, "is there anything she can't do?"
Zoe Sheridan grew up the eldest of 7 children in Adelaide , South Australia. Her ambitions were to be a Doctor, DJ or ride the white horse, Nipper, in the Christmas Pageant.
Zoe is a DJ and has worked in media most of her life, including radio, TV presenting, and as voice over artist. Now she secretly wants to be a singer.
Zoe has two teenage daughters who live with her in Sydney. Manon is 16 and Velvet is 13. So she often finds herself saying, 'I'll think about it."Or, 'Why do I pay for your mobile phone when you never answer it?"
Zoe loves life. She is a glass half full girl.
Its only May, and already this year she has been to Mexico, Cuba, New York, Miami, L.A., Saint Barths and Abu Dhabi twice.
Catch up on your weekly dose of Zoe at Zoe Sheridan Unplugged