14 Christmas Gift Ideas for Dads Under $100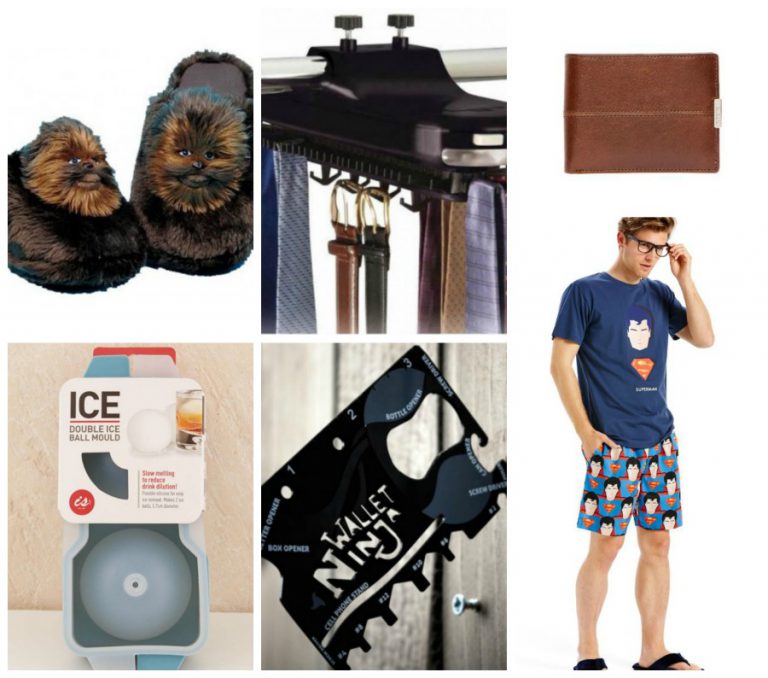 It's officially one month until Christmas.
If you haven't started with your Christmas shopping yet, don't stress as we've put together some gift guides to help you.
Men often complain women are hard to buy gifts for but truthfully, men can be just as difficult. A good line of thought is to buy practical, useful gifts and we've included some of those in our gift guide below.
But just like our mum's Christmas gift guide, it's nice to get dad things he wouldn't usually buy himself or think he would need. Some dads appreciate their inner child being entertained, so we've included a few of those gifts as part of the gift guide too.
The best time to give clothes to dads is at Christmas, their birthday and Father's day. If you want to avoid the typical socks and undies gifts, why not opt for summer pj's or slippers? Some dad's like quirky clothes so the bottle opener shorts may be right up his alley.
1. Peter Alexander Superman PJ Set $99.95
2. Chewbacca Slippers $39.95
3. Beer Bottle Opening Shorts with Stubbie Cooler Pocket $49.95
4. Aesop Shaving Duet Set $85.00
If your dad (or husband who is a dad) is more into practical gifts, this selection has you covered. The wallet ninja is a new product that is 16 tools in the one gadget. If tools aren't his thing , a rotating belt and tie rack will keep his wardrobe organized.
1. Wallet Ninja $16.95
2. Pocket Tin Speaker $49.95
3. Revolving electronic tie rack $49.95
4. Coin pen holder $29.95
5. Oroton Austere 12 Credit Card Brown Leather Wallet $49.95
6. Ice Cube Ball Mould $14.95
If your dad buys everything he needs, then a fun gift will be the perfect present for him to unwrap from under the tree. Think of fun gifts around a favourite movie or new technological trends like drones. A magazine subscription also makes a thoughtful gift for dad.
1. Darth Vader Marquee Light $49.99
2. Boutique Brewery Starter Kit – Make Your Own Ale $99.95
3. White Drone $49.95
4. The Touring Motorcycle Bookazine $19.95
Disclaimer: There area affiliate links on this post. Should you choose to purchase an item, we will receive a small commission at no extra cost to you.