Revitalise your kitchen in time for spring and WIN one of two Avancer Black Label Slow Juicer and Avancer Stand Mixer prize packs.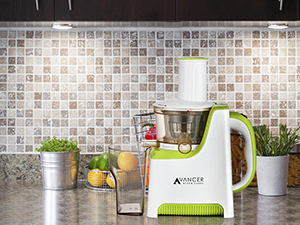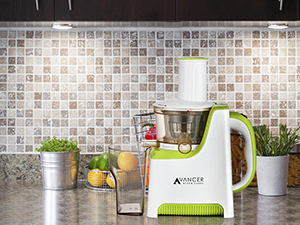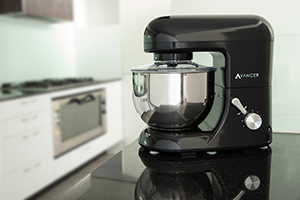 With a new Avancer Black Label Slow Juicer AND a new Avancer Stand Mixer in your kitchen, you will be the envy of all your friends and your family will reap the benefits.
Imagine creating healthy and delicious juices for your family with the easy to clean Avancer Black Label Slow Juicer. It gently rolls and crushes the goodness out of your chosen fruit and vegetables making sure you get all the goodness without any damage to the nutritional content.
And to top it off – the Avancer Black Label Slow Juicer is quiet, energy efficient and safer than a traditional juicer.
Finding it hard to get your kids to eat all their vegies? The Avancer Slow Juicer will make vegies fun, easy and nutritious!
So now that you have your health on track – the Avancer Stand Mixer will help the baker in your house with slicing, dicing, grating, mixing, blending, pulsing and it will make cooking for family and friends a breeze.
The Avancer Stand Mixer is functional and well built with a full metal gear system and planetary design. It's easy to use and most importantly it is so good looking you won't ever want to put it away in the cupboard.
With 6 speed settings, a transparent bowl cover to minimise mess, durable metal beaters and a powerful 800W motor – the Avancer Stand Mixer holds its own in the kitchen without the hefty price tag.

An amazing prize for you and your kitchen thanks to Avancer
Avancer are giving Mums Lounge readers the chance to win one of two prize packs containing an Avancer Black Label Slow Juicer AND an Avancer Stand Mixer to reinvigorate your kitchen. To enter simply follow the instructions on the rafflecopter widget below.