TOY TESTERS: 5 x Dr Cool Dig Kits to be Won! You Diggin' it?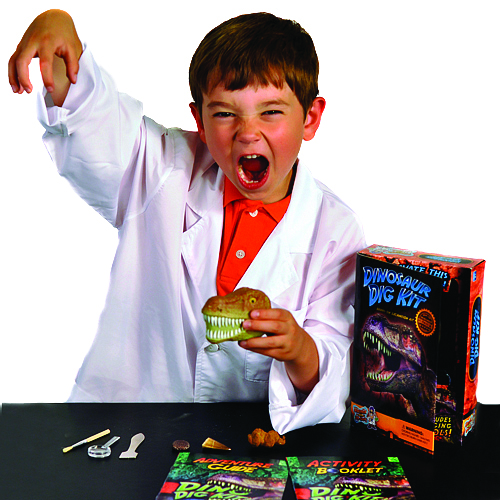 Dr. Cool is the coolest line of adventure science kits! The dig kit range was created by a family of archaeologist and each kit includes genuine fossils, gemstones or minerals – excavate genuine dinosaur teeth and much more. Developed by teachers, they also include full-colour information guides and activity booklets filled with puzzle, games and challenges.
Dr. Cool is available at Australian Geographic and www.toys2go.com.au
We have 5 x Dr Cool Dig Kit Prize Packs up for grabs each including:
· Dr. Cool Puzzle Master T-Rex Dig Kit – RRP $24.99 – The T-Rex Dig Kit Puzzle Master includes an excavation brick containing 3 genuine dinosaur fossils – a dino tooth, a sliced and polished dino bone and a real dino poop fossil! Build a bonus 3D T-Rex puzzle too.
· Dr Cool Gemstone Dig Kit – RRP $24.99 – Excavate 3 real gemstone specimens with the Gemstone Dig Kit – you will uncover a real amethyst crystal, a quartz crystal and a tiger's eye specimen! Includes an excavation tool, brush, magnifying glass, full-colour information guide and activity booklet.
Each Prize Pack Value (RRP) = $49.98
To enter – watch the video of our Toy Testers Oscar and Chelsea to see what they think of this educational toy – and then fill out the entry form below.  Good luck!