What Is Laundry Stripping And Why Is It So Satisfying To Watch!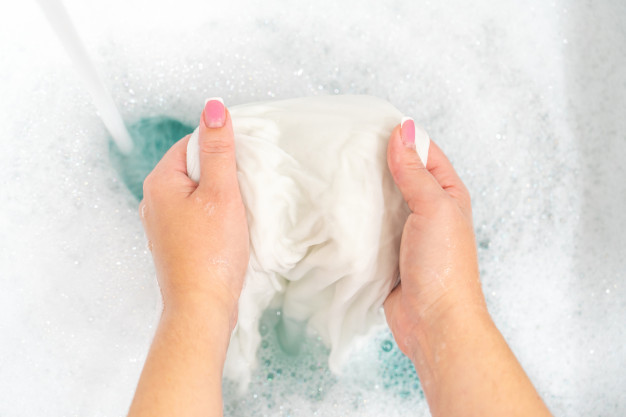 What Is Laundry Stripping And Why Is It So Satisfying To Watch!
Have you noticed videos and pictures of dirty water doing the rounds on TikTok and Instagram recently? Images of people soaking their towels in bathtubs filled with hot water? Welcome to the gross yet fascinating world of laundry stripping!
One happy laundry stripper, TikTok user MrsLaurenElms, has helped make this trend viral by sharing videos of her towels soaking in a bathtub during the pandemic. Just in the last few months the #laundrystripping hashtag has amassed over 27 million views and doesn't look to be slowing down any time soon.
What is laundry stripping you may ask? To sum it up, it's all about getting the stink and crap out of fabric. The idea is to soak and really deep-clean your clothes, sheets and towels in water for a long period of time using a powerful mix of Borax, washing soda and powdered laundry detergent. The reason to do this is because bacteria, body oils, dirt and fabric softener all build up on our clothes and running them through the washing machine apparently won't clean them effectively.
Laundry stripping can be done in a traditional washing machine, though it requires a top-load washer. Since not everyone has one, using the bathtub or laundry trough is often the most convenient option.
Firstly start by filling your tub, bucket or trough with the hottest water you can. Next, add your laundry stripping mixture:
¼ cup Borax
¼ cup washing soda (sodium carbonate)
½ cup laundry detergent of your choice
Then add the clothes you are wanting to clean. The borax and washing soda are designed to lift hard water minerals trapped in your fabrics.
Soak the clothes for a minimum of 4 hours. This is where the satisfying dirty water process comes in to effect. You'll be amazed at just how murky the water becomes even after soaking 'clean towels.' Squeeze out excess water as much as possible. Then run the laundry through a wash cycle in your washing machine without any detergent.
Take note though! This method can be extremely harsh and is not recommended for delicate fabrics. So stick to your sheets and towels to be on the safe side. Plus laundry stripping is not always ideal for clothing as it can cause dyes to run.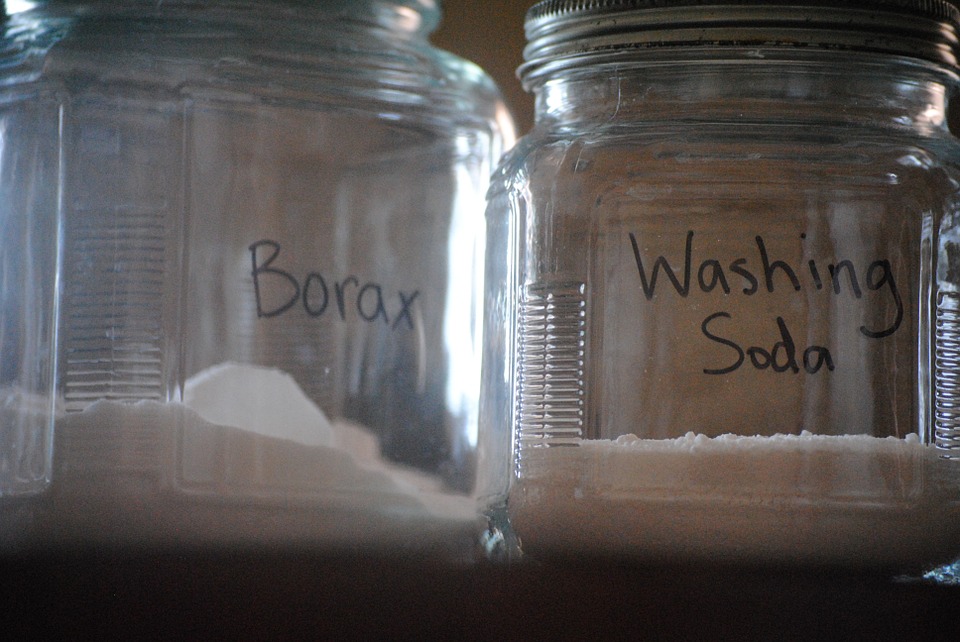 DIRECTIONS
1 Place towels or clothing in a bathtub or top-loader washer and cover with HOT water.
2 Mix Borax, washing soda, and powdered detergent together. Sprinkle mixture over contents in the water.
3 Mix the apparel, bedding, and/or towels around in the solution and let soak for 4-6 hours, making sure to mix once every hour for as long as they soak. I actually used the end of a broomstick because my water was too hot to touch!
4 Drain the water and transfer contents to the washer. Wash and dry laundry like normal, except now you don't have to add more detergent.
5 Enjoy your soft and clean laundry!
I know that you're thinking! Do I really need the extra work? I would say no. But if you are going to strip your laundry I would not do it frequently. The hot water temperature required would be damaging to fabrics, as well as cause dye loss.