Win 1 of 3 'Girl Lane' Prize Packs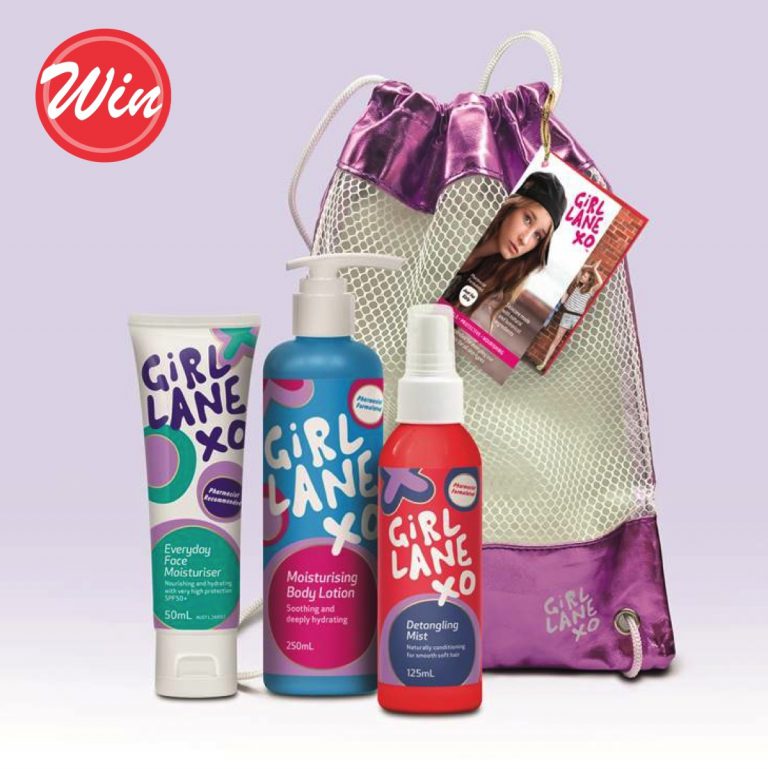 Win 1 of 3 'Girl Lane' Prize Packs
Girl Lane has produced a wide range of gorgeous, fun and safe products designed specifically for girls (aged 7-14+) beautiful but delicate skin to support a healthy skin care routine designed to protect and nourish.
My friends beautiful girl 'Summer', age 8 has gorgeous long thick hair and beautiful fresh young skin and spends her life dancing, swimming, playing on the beach and enjoying a life of fun and adventure, so she made the perfect model for us to try out the Girl Lane products.
Girl Lane products really stand out from the crowd, with their bold bright colours and fun designs that easily catch the eye and engages the attention of the new generation. Having the products all packaged up in a gorgeous little tote bag certainly adds to the appeal and so I quite enjoyed watching Summer's eyes light up in excitement as I handed her the little bag of goodies that were just for her.
As we opened the products, Summer's first reaction every time was 'ooh, they smell nice' and they do. The body lotion, detangling mist and face moisturiser all have a very pleasant 'fresh' scent rather than smelling of perfume, making them ideal for young skin and hair.
The Girl Lane Moisturising Body Lotion is full of gentle natural products and high in vitamin E, so is perfect for maintaining skin hydration and elasticity while offering a layer of defence to protect the skin. The moisturiser also contains aloe Vera, so it is really soothing on the skin after time spent at the beach or in the pool. When applied to the skin the moisturiser feels really light leaving the skin feeling naturally soft.
The Girl Lane Nourishing Face Moisturise contains Avocado oil which repairs and hydrates skin and also contains products to help sooth, calm and even help mitigate sun damage. The face moisture is light and fragrance free, so other than having beautiful soft skin, you wouldn't even know it was there.
The Girl Lane Detangling Mist is the perfect solution for any girl with longer or thicker hair and certainly ideal for Summer, whose Mum spends what must seem like hours taming her beautiful beach hair ready for her next dance class. The detangling mist is really light with no harmful chemicals and has a gentle fresh smell, so can just be sprayed on damp or dry hair and left on leaving hair soft and tangle free.
We also love the cute Girl Lane tote bag to keep everything in, which made it really handy to take the products to the beach, pool or anywhere ensuring that they are also handy and ready for use.
All of the Girl Lane products are carefully formulated to nourish and protect young skin and hair, without the use of any nasty chemicals. They are fun, safe and great to use, promoting a healthy skin care routine for girls/tweens and teens, so that they grow to love and protect their skin.
Thanks to Girl Lane we have 3 giveaway packs worth $52.98 each to GIVE AWAY. Each prize pack includes:
The mini tote: RRP $9.99
Girl Lane Moisturising Body Lotion 250ml: RRP $12.99
Girl Lane Detangling Mist 125ml: RRP $14.99
Girl Lane Nourishing Face Moisturise 50ml: RRP $14.99