Lisa's Story: Thinking of Having a Non-Surgical Cosmetic Procedure?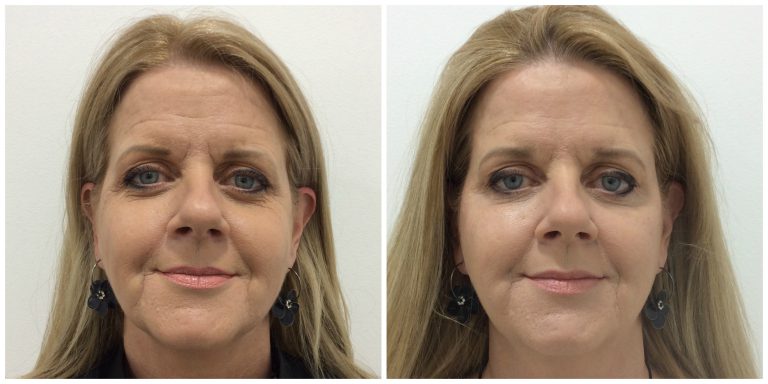 Lisa's Story: Thinking of Having a Non-Surgical Cosmetic Procedure?
As we get older, we all begin to notice the signs of ageing that weren't there during our younger years. As we age our skin can lose collagen (which gives it the nice plumpness) and many of us begin to notice fine lines around our eyes and forehead. Whilst some women may not be too bothered about their changing appearance, others of us find that it can greatly impact on our self-esteem. When the person you feel like on the inside doesn't tally up with the person you see looking back at you in the mirror that can be detrimental to your confidence.
Fortunately, if you fall into the later category, there are a number of non-surgical procedures that can help fight the signs of ageing, and better yet, they're not as costly as you may think.
We recently sent Lisa from the Mums Lounge team along to SILK Laser Clinics in Adelaide to share her experience and thoughts about her visit and subsequent treatments.
My Reason's for Considering Treatment
Initially there were a few areas that I was really distressed about, which were mainly the jowl area around my mouth and jawline and the 'number 11' in-between my eyebrows which had got to railway track dimensions! I was willing to do anything to fix them! I have dealt with sensitive skin my whole life and there are very little anti-aging cosmetics that I can use without my skin reacting terribly, which left me feeling as though I had very little power to change anything about my ageing face by myself.
In the last few years I've noticed a dramatic change in my face aging and have become increasingly self-conscious about it. Injectables seemed like the only solution but I thought I wouldn't be able to afford the amount of work I 'thought' I'd need!
What the Treatment Involved
The first thing I was really impressed with was Cher (the treatment nurse at Silk Clinic) who administered all my injections and was part of my journey with Silk from the start. She was friendly and 'real' – very easy to talk to and I immediately felt at ease with her as she not only came across as genuinely interested in me but also her level of knowledge was obvious.  At the very start she sat down with me and we talked about what I wasn't happy about and looking to change, which showed me that she really cared about my input. She advised me on what was possible and what wasn't with the injectables.
She then introduced me to Silk's fabulous system where we were able to consult with a doctor over FaceTime which was very cool as it meant I didn't have to take time booking another appointment with a Doctor. Cher explained to me the need for the Doctor to approve the procedure she had outlined to me. The best thing was that when the doctor approves the treatment plan they write a prescription for the injectables that lasts for 12 months removing the need for ongoing time and expense.
I had injectables and dermal fillers as part of my procedure. The specific areas I had it done for were my crow's feet, forehead lines and frown lines. When I was having each injection, all I could feel was a slight sting and then that was it! There was barely any pain and it was over quickly. The areas I had treated by fillers were around my temples, cheekbones and mouth/jawline. To be perfectly honest, these did hurt a bit more than the other injections but the pain was still very minor in the hollow temple and cheekbone areas. The laugh line and marionette lines were the areas which I had the most noticeable pain, but the filler that I had injected contained anaesthetic which quickly took the pain away.
When I've spoken to people following the procedure a few have said they could never have injections in their face and I call b*sh%# on that! There was definitely a time where I would never have considered it because I was terrified of needles but I decided that this was a change I really wanted to make and it was something that I was willing to try.
My Impressions Immediately After the Treatment
Straight after Nurse Cher had finished my procedure, I had a slight bit of swelling on my face and there were red pin pricks from the injections. Apart from the slight swelling, all I could see were the benefits. I noticed a recognisable difference immediately from the filler used around my cheekbones that had given my whole face a lift and I was really happy with the result. The other injectable would take a few days to see the results but the filler was noticeable straight away!
Due to my sensitive skin, I did see swelling and bruising from the fillers for about a week or so but Cher had indicated that this was a rarity but a possibility. I didn't feel concerned at all because Cher had prepared me for all possible side effects and she had made me feel comfortable enough to check in with her if I was concerned. The swelling and bruising caused absolutely no pain and I could easily cover it up with makeup and get on with my day to day life without feeling self-conscious at all.
Two weeks later when I returned for my next appointment and touch ups, I had absolutely no pain following the second treatment and was able to go straight out after! I kept receiving compliments on how good I looked but people didn't realise it was due to injectables because it looked so natural. Even my husband, who had been telling me I would end up with a frozen forehead and no expression, couldn't deny the fact that it looked natural and I still looked like myself.
The fillers that Nurse Cher used on me can last anywhere between 15 months to 2 years, depending on the individual. I was really interested to learn that the quality of every filler is the same, it just depends on the strength of the filler that creates the price point and luckily I had long lasting ones used on my face so I'm definitely looking forward to seeing how long they last. The best part about these fillers and injectable combo is that they don't fade away all at the same time so it becomes really easy for ongoing management, both time and cost wise, because you can just fix what you need and I completely trust Cher to tell me the right information as time goes by.
After Care and Follow Up Treatments
One of the best things I found about Silk Laser (which really gave me confidence in proceeding with the treatment) is that they never rush a treatment result – they prefer that their treatment volumes are initially underdone rather than overdone, so they can allow time for the injectables to take effect and settle. You go back within a week or so to review and top up – they can always administer more but they can't take it away!
My first appointment only took about 35 mins + consult time. I went back two weeks after my first appointment and all I had to have were slight touch ups which took a maximum of 15 mins – I think I spent more time chatting with Cher about how thrilled we both were with my results overall than she did injecting me!
The Verdict
I am really happy with the procedures I had done as I now feel nowhere near as self-conscious as I did before. The number elevens in between my eyebrows no longer resemble train tracks and I don't look like I have resting bitch face all the time! I definitely feel like I've got the plumpness back in my face and my cheekbones look better than they ever have, giving my entire face a lifted feeling.
I would absolutely have it done again and  Cher has advised me that I won't need to have it all done again at the same time next time, so  I'll be able to space it out so there will be less impact on my face and my hip pocket at any one time!
Is it Worth the Cost?
I had a tailored solution created for me by Cher, which was combination of Silk's 8 Point Lift Package and the Fresh Face Plus Package. That's another great thing about Silk Clinics – they'll figure out what works best for you and incorporate what you are looking for into that. I'm not 21 anymore (and I don't really want to be) but I don't want to be scared about who looks back at me in the mirror! I want to be able to be with my family, friends and clients of all ages without feeling too far removed from their scene…or my own. This whole procedure was absolutely worth it because it gave me back that confidence that I'd started to lose over the past couple of years and I feel as though the self-doubt that had been created as a result has dissipated a lot!
Disclosure: Our reviewer received the treatments detailed above free of charge for the purpose of an honest review.