Win 1 of 10 'Inspector Gadget Season 1, Volume 3' DVD's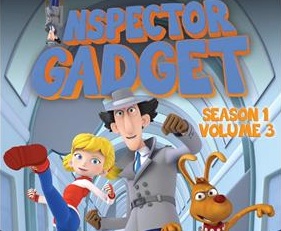 Everybody's favourite bionic detective, Inspector Gadget returns to our screens in this popular CGI animated series, produced by DHX Media. Currently airing on Foxtel's Boomerang channel, the reinvigorated series teaches kids creativity in problem solving. Enjoy the all-new adventures of the infamous bumbling sleuth with Inspector Gadget: Season 1, Volume 3 available on DVD from November 5, 2015.
In this third volume, Penny is now 14 years old and an agent-in-training with Brain as her assistant. When the evil Dr. Claw is thawed out of an iceberg and reactivates MAD, Inspector Gadget is forced out of retirement to stop Claw once again, but this time with Penny and Brain officially by his side. However, Dr. Claw's nephew Talon throws a spanner in the works with Penny fighting her feelings for him as the team race to put a stop to his wicked plans.
Don't miss out on Gadget, Penny and Brain's greatest adventure yet, take home your copy of Inspector Gadget: Season 1, Volume 3 on DVD from November 5, 2015.
RRP: $19.95