Win 1 of 10 'Frozen in Time' DVD's in Time for Christmas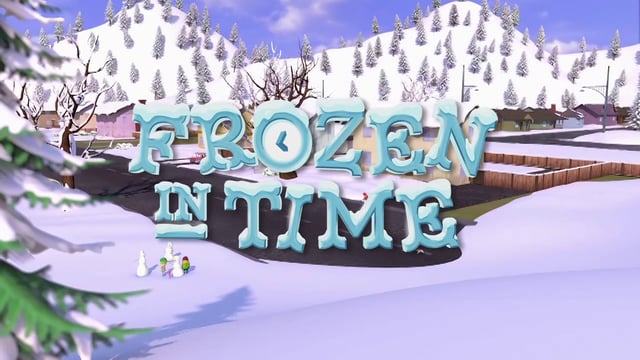 It's Christmas Eve morning and the mischievous Eric and Patty Purtle are forced to spend the holidays with their cuckoo inventor grandfather, the last place they want to be. Chaos ensues as the troublesome duo sneaks their pet dog Arnie along for the ride; making a mess at the local mall, ruining Christmas dinner and setting off a chain reaction in their grandpa's self cooking kitchen resulting in the shattering of his most favourite invention yet, a mysterious and elaborate clock. Sent to bed in shame, how will the two siblings restore Christmas to its former glory?
To their horror, Eric and Patty wake up the following morning only to find it's Christmas Eve all over again and it's even worse than before; they are stuck in a never-ending Christmas cycle! While at first they can't believe their luck, they eventually realise they have to do something in order to return things back to normal. Reliving the day over and over, the team try everything they can to break the spell, eventually winding up at the North Pole on their ultimate quest to fix Christmas.
Deliciously naughty and incredibly nice, prepare to usher Christmas in early and make the whole family grin with this heart-warming flick. An homage to film classic Groundhog Day, celebrate the silly season with Frozen in Time, yours to own on DVD on November 5, 2015.