Win a $200 ebay Gift Card to Spend in Your Favourite Big Brand Stores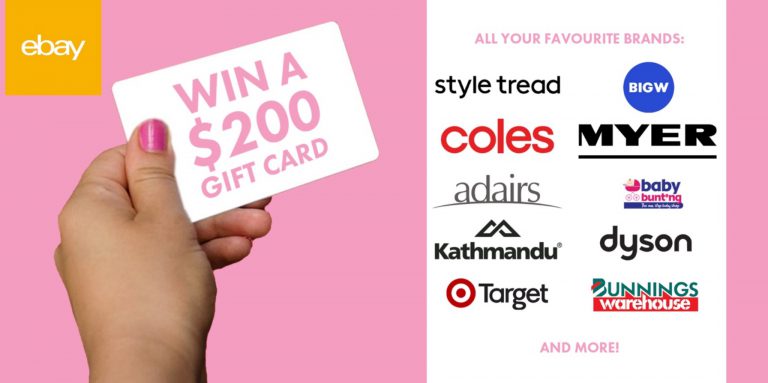 Win a $200 ebay Gift Card to Spend in Your Favourite Big Brand Stores
If you haven't shopped on ebay for a while, you can be forgiven for thinking it's all about auctions and second hand goods at bargain prices. Although that is still an important component of the popular shopping site, over the last few years ebay has transformed itself into a leading shopping platform for Australian retailers too.
Did you know that 90% of products on ebay are BRAND NEW and more than 40,000 Aussie stores sell directly on eBay, including your favourites.
Check them out here for yourself!
That's not all that's new to ebay though!
Introducing eBay Plus
eBay Plus is a new feature-packed membership aimed at helping you get the most out of your shopping experience on eBay with exclusive benefits on Australia's biggest range of products. Members get free delivery and returns on all eBay Plus listings, as well as double Flybuys points and premium customer service.
You can try eBay Plus FREE for 4 months, and cancel at any time. After the trial period you'll be charged $49 for yearly membership.
Enter here for your chance to win a $200 eBay gift card
For your chance to win, simply complete the entry form below. Good luck!