Win a Razor Power Rider 360 Prize Pack (valued at $294)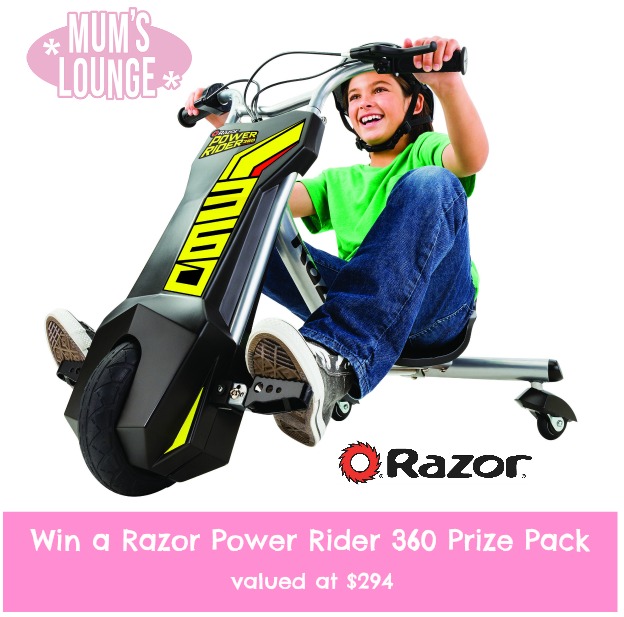 Razor Power Rider 360 – An Electrifying Ride!
Blast into the future with the Power Rider 360 – the all-new, electric powered three-wheeler from Razor!
With the push of a button, you're off – no pedalling required!
Race at speeds of up to 13km/h, cut full 360 degree spins, slide, even drift on Power Rider 360's high-performance duel inclined rear caster wheels.
Don't forget to always stay safe while riding your Razor – grab your helmet, knee and elbow pads for a safer ride and use common sense about where you choose to ride.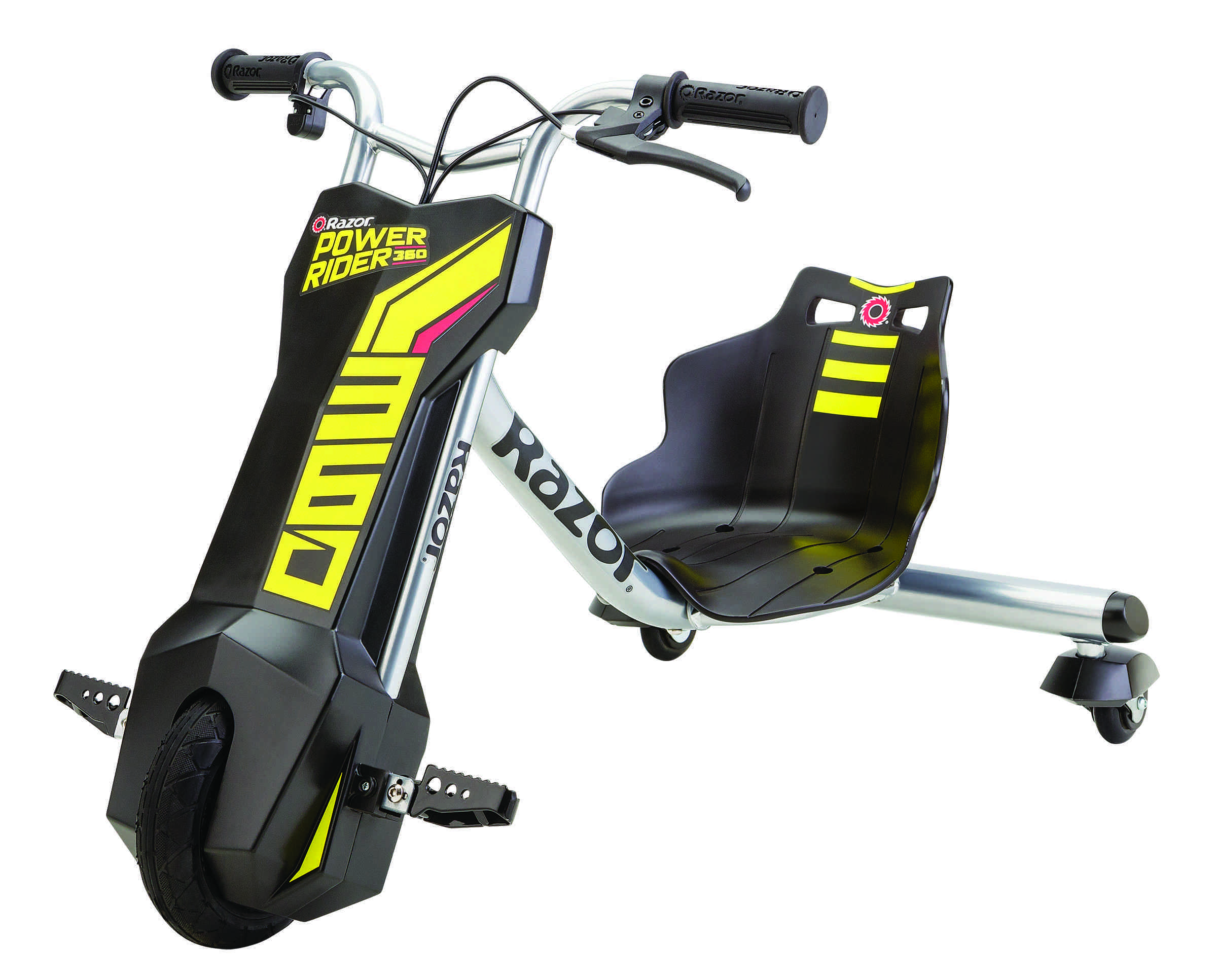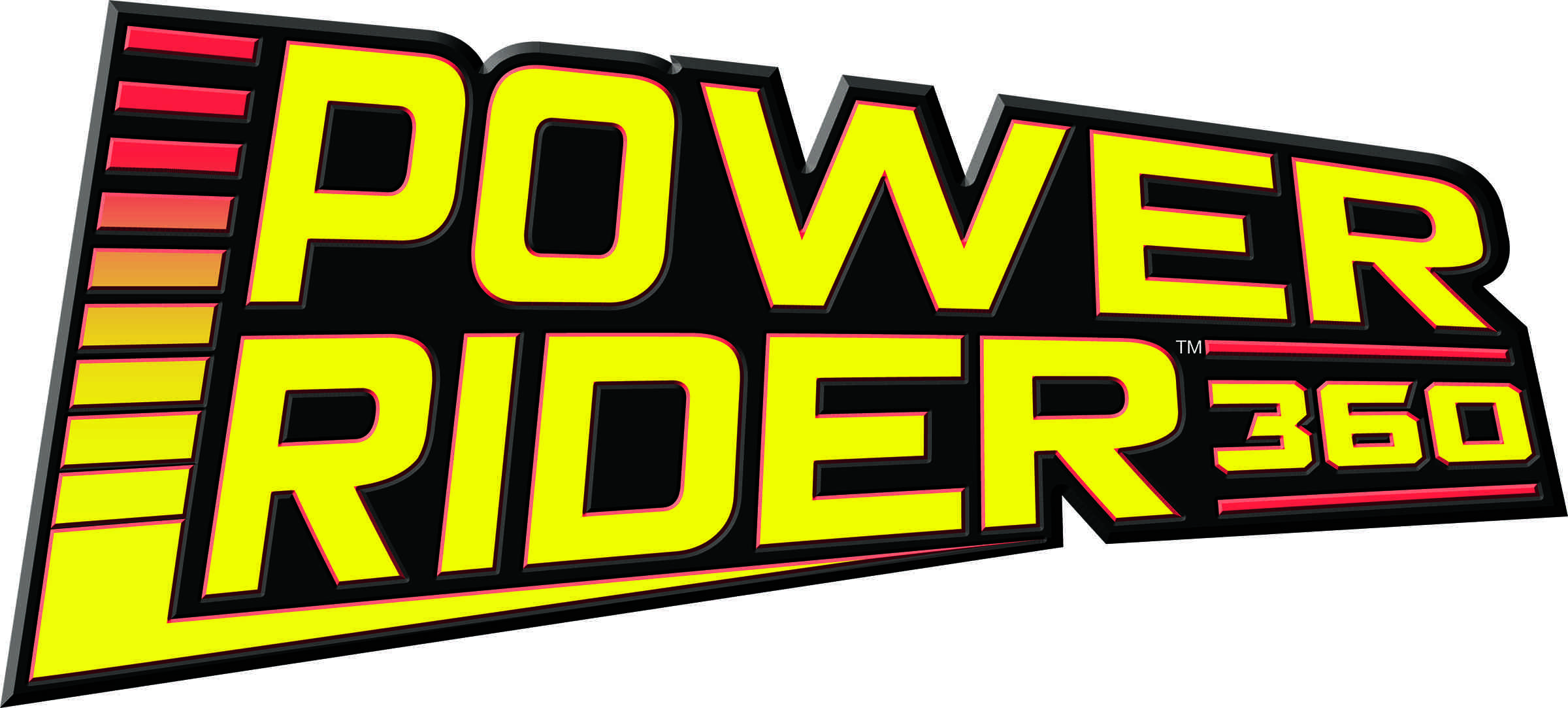 Available in yellow or red, the PowerRider 360 is recommended for ages 9 and older and will support a rider up to 55kg.
For great scooter tips and tricks, join the Razor Crew at www.razor.com/au The site features exclusive news on Razor, cool games, DIY designs, downloads and heaps more.
Mums Lounge have a fun-tastic Razor PowerRider 360 prize pack (valued at $294) to giveaway!
The Razor PowerRider 360 Prize poack includes:
1x Razor PowerRider 360, RRP $249ea
1x Razor helmet, RRP $29.99ea
1x Razor elbow, knee and wrist guards, RRP $14.99ea
To enter please complete the entry form below.
Good luck!