Mum Parody Takes an Hilarious Look at The Frustrations of Bedtime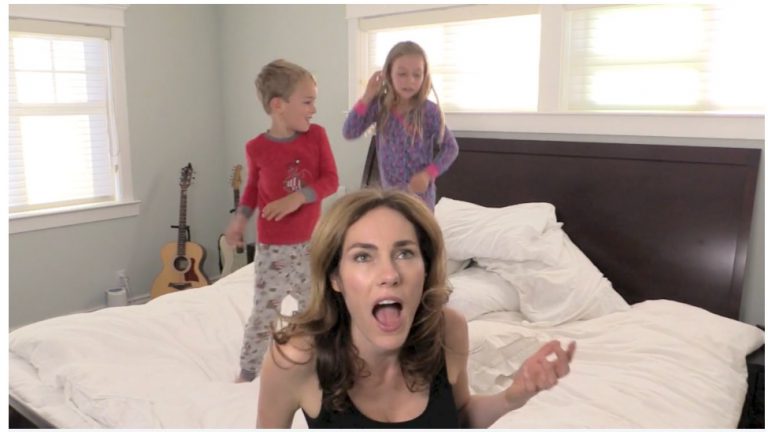 Image credit: MyLifeSuckers Vimeo
Mum Parody Takes an Hilarious Look at The Frustrations of Bedtime
There is nothing I love more than a good mum parody song.
Youtube is full of parodies, sure…but I'm talking about the ones that are better than just good. I'm talking about the ones that you can happily watch again again, and share with your friends, because they make you laugh, and sigh with relief!
Thank god it's not just your kids!
Hilarious, USA blogger, Deva Dalporto, who you may already know from her 'Let it Go' parody that went viral in February this year, or 'What Does the Kid Say?' has done it again.
Dalporto, shared her latest mum parody offering on her blog 'My Life Suckers' on Monday 19th May.
'Ohhhhhhhh bedtime. It's THE WORST time of day when you're a parent. And since it's better to laugh than cry, I made a parody about it! Here's my Pitbull – Timber ft. Ke$ha Mom Parody. Enjoy!'
BEDTIME – Pitbull "Timber" ft. Ke$ha Mom Parody from MyLifeSuckers on Vimeo.
If you enjoyed that, don't forget to check out her other songs, and follow her on Facebook page.
Does this ring true for bedtime in your house?