Easy After Dinner Mint Cheesecake Recipe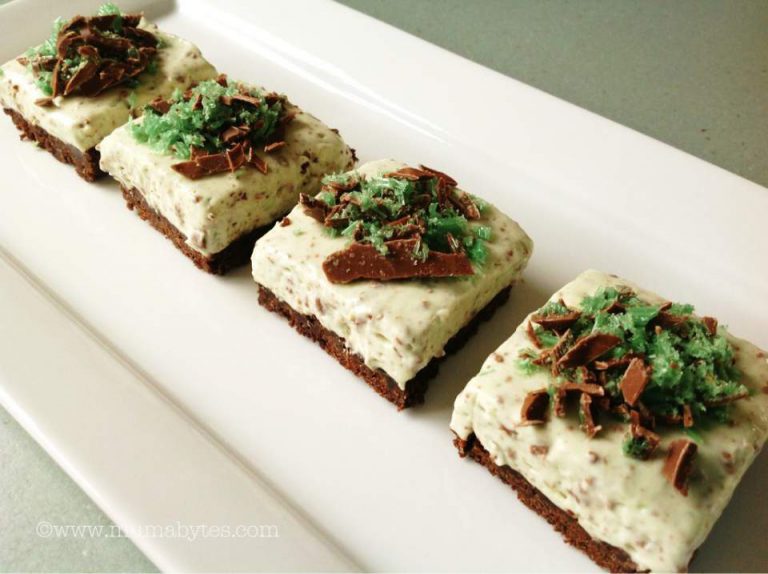 Easy After Dinner Mint Cheesecake Recipe
I was recently devouring a peppermint crisp bar when it occurred to me that the age-old After Dinner Mint has become a somewhat neglected confectionary item. They used to be one of my favourite treats, now I don't even know where to find them in the supermarket, poor little things.Out of respect to the After Dinner Mint that was once the shining star at many dinner parties, I whipped up this After Dinner Mint Cheesecake, which is absolutely delish!
This particular cheesecake is no bake recipe and contains no gelatin either. With only a few ingredients, it's super-simple to throw together; a low-maintenance, seriously scrummy dessert.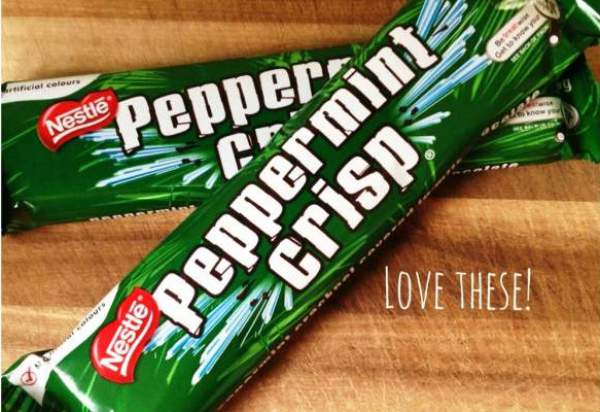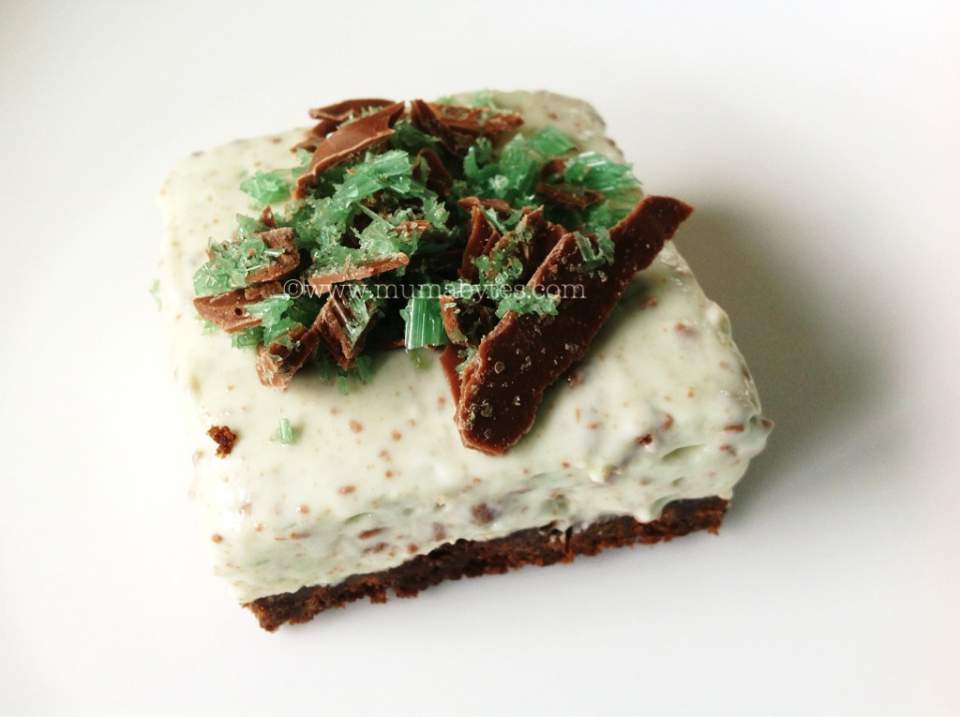 Easy After Dinner Mint Cheesecake Recipe
Ingredients
250 gr block of regular Philadelphia Cream Cheese, softened
3/4 cup condensed milk
1/2 cup whipped cream
4 Nestle peppermint crisp bars (3 for the mixture, 1 to garnish)
250 gr (2 oz)  pack of Arnotts Choc Ripple biscuits
100 gr (3.5 oz) butter, melted
Instructions
Use a food processor or a rolling pin to crush the choc ripple biscuits to a fine crumb.
Melt the butter and mix it in with the biscuit crumb. Press the mixture onto a lamington tin (rectangular slice tin approx 20 cm x 30 cm) and place it in the freezer while you prepare the filling.
Use your food processor to crush three of the peppermint crisp bars. Set aside.
Use electric beaters to whip the cream, set aside.
Using your food processor or electric beaters, beat the cream cheese until soft and creamy. Add the condensed milk and continue beating for another minute.
Fold through the whipped cream and the crushed peppermint crisps. (Make sure you don't accidentally use all of the cream - it won't set if you do. Half a cup is enough.)
Spoon the cheesecake mixture over the biscuit base and smooth over the top. Cover with foil and place in the fridge overnight.
The next day, cut your cheesecake slice into squares and garnish with a roughly chopped peppermint crisp bar.
https://mumslounge.com.au/lifestyle/food/easy-after-dinner-mint-cheesecake-recipe/
Hope you find this recipe just as good as we have.  Share it with others if you like it.
 More Cake Recipes
For more recipes like this, click here to go to other Cake Recipes in MumsLounge.com.au.
About the Author
Katie is a full-time mum and blogger at Mumabytes. A Melbourne girl, she never says no to chocolate, and loves to share her ramblings about all things motherhood. Get more recipes from Mumabytes here!