Win a Custom-Fitted The Knight Guard Mouthguard, Gameday Custom Mouthguard or Custom Teeth Whitening Kit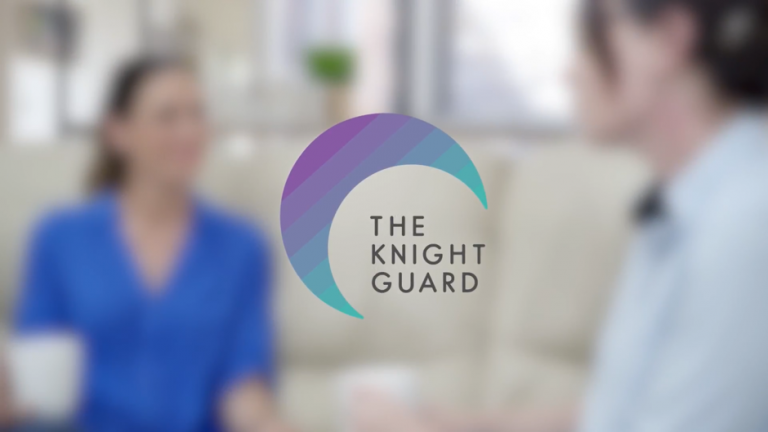 Win a Custom-Fitted The Knight Guard Mouthguard, Gameday Custom Mouthguard or Custom Teeth Whitening Kit
According to the Better Health Channel about half of the population suffers from bruxism (involuntary teeth grinding or jaw-clenching) from time to time and five percent are regular, forceful teeth grinders.
Last month we invited members of the Mums Lounge community who regularly grind or clench their teeth to trial a custom-fitted mouthguard from The Knight Guard. Unlike much costlier mouthguards that are available from dentists, the impressions for The Knight Guard custom guards are taken at home with the aid of a specially designed impressions kit. The impressions kit is then returned to The Knight Guard and a custom fitted guard is created using quality materials by experienced dental technicians.
You can read what the reviewers thought about the process of taking the mould impressions, receiving and wearing their mouthguard, and whether they feel it has had a positive impact on their condition here.
We also had the opportunity to chat with Angela, a user and spokesperson for The Knight Guard. She wanted to share her experience in the hope that other Bruxers might find an affordable solution to their problem and regain that all important good night's sleep that is so important for our general health and wellbeing. You can watch the video above to find out why Angela recommends The Knight Guard. 
Giveaway
The good news is, even if you aren't a nightly tooth-gnasher, you too can experience the fun of doing a DIY impression kit at home and the comfort of a mouthguard made especially for the shape of your teeth. Maybe you (or your kids) play sports and would love to throw away the over-the counter boil-and-bite mouthguard in favour of a custom-fitted one, or maybe you'd like to give at home teeth whitening a try.
Well, you are in luck because The Knight Guard are partnering with their sister companies Instant Teeth Whitening and Gameday Mouthguards to bring you this fantastic giveaway.
Three lucky winners will get their choice of either a custom-fitted The Knight Guard mouth guard, a custom-fitted Gameday sports mouth guard, or a custom teeth whitening kit.
Custom Gameday Xtreme Mouthguard valued at $129
Gameday Mouthguards help protect the smiles of Australian adults and kids that play contact sport such as football, soccer, rugby, hockey, and boxing. Gameday Mouthguards are affordable, high-quality, and best of all you don't need to visit the dentist to have yours fitted.
Custom Instant Teeth Whitening Kit valued at $199
ITW whitening trays are custom-fitted meaning the gel stays where it's meant to – around the teeth. This makes for a more comfortable, safe and enjoyable whitening experience.
With ITW you'll see results straight away but it's recommended you continue whitening until you reach your desired shade of white. Then, touch up every few weeks.
Custom Fitted The Knight Guard Mouthguard
The Knight Guard is a convenient and affordable night mouthguard that provides you with the best protection against teeth grinding while you sleep.
Whether you've chewed through your old night plate or are considering one for the first time, The Knight Guard is the smart choice when it comes to alleviating the symptoms of night-time grinding, bruxism, jaw clenching, and teeth gnashing.
For your chance to win, simply decide which of these three prizes you would most like to win, and then click here to complete the entry form.  Good luck.