Win an Enchanting Bedroom Package from Freddie & Ava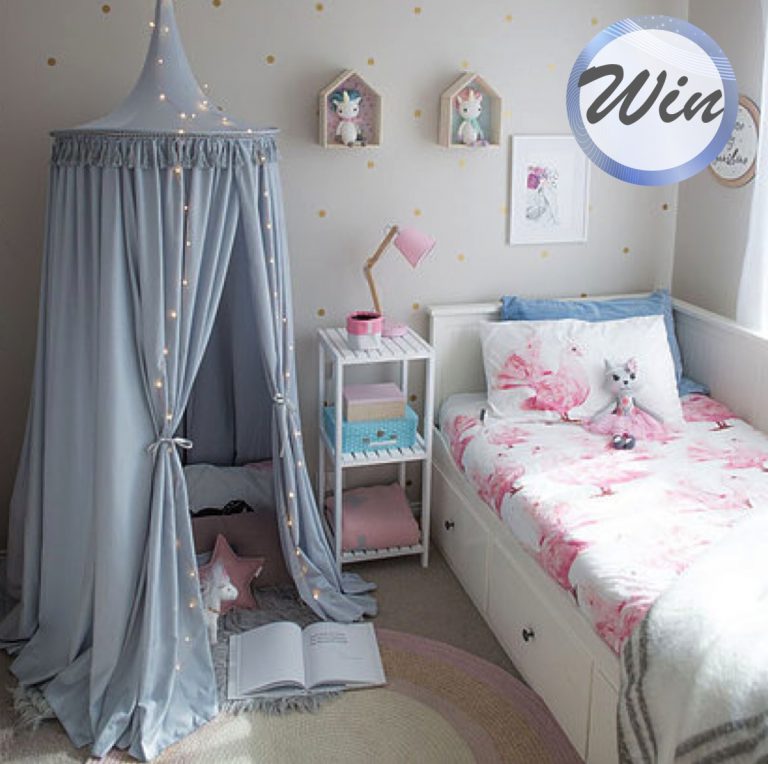 Win an Enchanting Bedroom Package from Freddie & Ava
I remember growing up, my Mum was always creating magical castles out of old sheets and we would sit under them with our torches while she told us stories of magic and adventure. My Mum was always great at inspiring our imaginations and these are the memories from my childhood that I cherish the most, which is why I try to re-create some of those memories for my own children.
Several weeks ago we received one of Freddie & Ava's exquisite lace bed canopies, which I had intended on placing over my daughters bed.  Her twin brother however had other ideas and insisted that it was put in a place they could share it and I am so glad we did. I hurried to the shops with my excited twins to buy some accessories and before long we had created a beautiful corner piled high with cushions and filled with their favorite soft toys; perfect for a little magic.
Freddie & Ava's canopy is the perfect size for my two little ones to huddle together and they now spend many hours playing in it, creating memories of magic and wonder together that I hope will last them a lifetime. The canopy has been everything from a quiet place to read, a castle to hide in from dragons, a pets corner and so much more, it is such a beautiful way to inspire their imaginations.
Not only is the beautiful lace canopy from Freddie & Ava a wonderful way of creating a room filled with magical adventures it is also simply divine and creates a beautiful elegant feature that will go with practically anything, which makes it a great accessory to add to any room…I know my imagination certainly runs wild while I think of all the ways I can keep re-designing their room with just a few small props, thanks to this beautiful canopy.
The Freddie & Ava luxurious lace canopy is elegant and beautiful in every way. The attention to detail is fantastic, while the quality and feel of the material is beyond a doubt fit for a princess or prince.
If you are looking to turn your child's room into an enchanting place of magic and adventures then Freddie & Ava is the place to visit, with a simply beautiful and timeless collection of Canopies and crochet rugs you will be inspired to create your own whimsical place for your child's imagination to drift off to a place of wonder.
Thanks to our wonderful friends at Freddie & Ava, we have a stunning Canopy plus Crochet Rug worth $269 to GIVE AWAY to one of our lucky readers. Simply enter below and good luck!
ML – Win an Enchanting Bedroom Package from Freddie & Ava