WIN Prada, Bvlgari, Ray-Ban, Gucci or D&G designer sunglasses or glasses!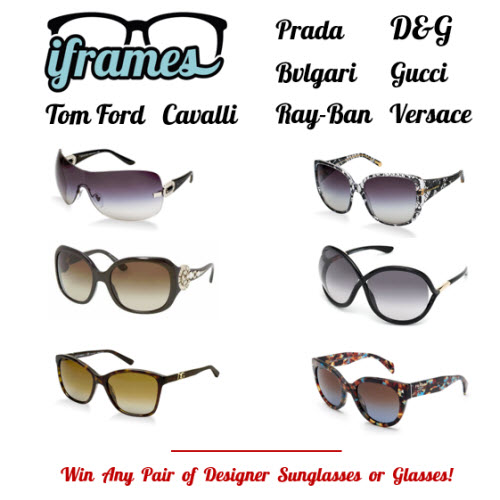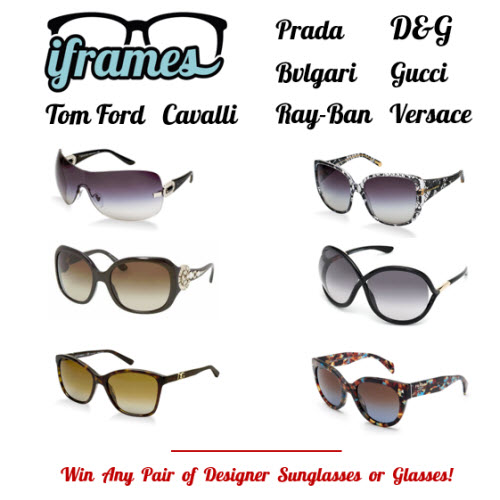 Winner can choose any pair of frames from iframes. Over 20 big designer brands and 2,000 models to choose from.
iframes has over 2,000 designer sunglasses and glasses online at prices you'll love. Brands includes Prada, Bvlgari, Ray-Ban, Christian Dior, Miu Miu, Gucci, Oakley, Carrera, Dolce & Gabbana plus many more. Find the perfect pair with our online Face Match or try on over 600 frames online with our Virtual Try On! iframes offers amazing prices on frames as well as prescription lenses with free fast shipping, free returns and local warranty. Health fund rebates available.