5 Reasons to Buy Melody Finch for Your Eco-Warrior Kids This Christmas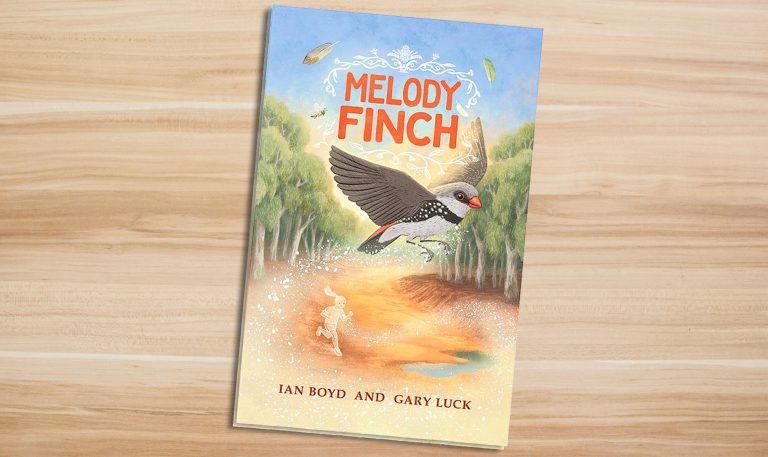 5 Reasons to Buy Melody Finch for Your Eco-Warrior Kids This Christmas
Written by Jemma Boyd
Melody Finch, by Ian Boyd & Dr Gary Luck, is an action adventure novel for 8-12 year-olds that tells the story of a young girl named Melody Klomp. When Melody turns into a Diamond Firetail Finch, she begins an amazing journey from Charleville in Queensland to the Coorong in South Australia to save her Nanna and learn the truth behind their family secret once and for all.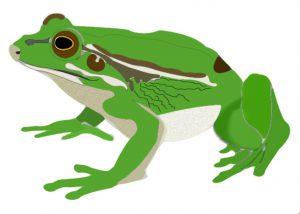 Our youngsters are more engaged with the environment than ever before, so why not help them on their mission to save the planet! Here are five reasons to put Melody Finch under the tree for your kids this year:
It's about Australian wildlife. Melody Finch tells the story of a young girl and her adventures with animals from the Murray Darling Basin to the Coorong, discovering the impact of drought on our ecosystem. Plus – it's a road trip story. What's more Aussie than that?
The book was co-written by an Ecology Professor, which means all the information in the book will help teach your kids scientific facts about the world around them! Whether you've got a mini Greta Thunberg on your hands, or just a perpetually outdoors animal-lover, there's plenty to learn about our own backyard.
It's funny! Melody meets a variety of hilarious characters along her journey, including amphibian agents from the mysterious spy network Infrognito, a flamboyant bee-eater and a wise old platypus.
It's a stocking stuffer with heart – a story about courage and standing up for your friends and family.
$1 from the sale of every book purchased from the Spirit of the Earth website will be donated to Australian Wildlife Conservancy, so you can get your kids a book they'll love and help the conservation of all Australia's unique animals at the same time.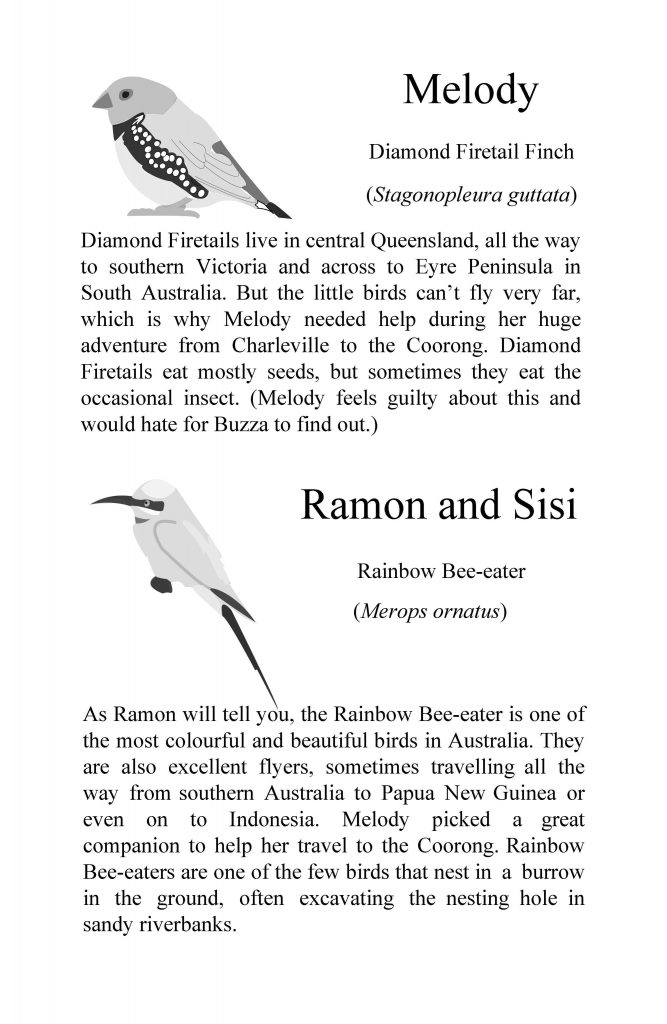 Order Melody Finch here  for $17.99 (including GST) by the 10th of December for Christmas delivery. FREE shipping for Australia orders.