Book Review: 'The Gift of Life' by Keily J Adey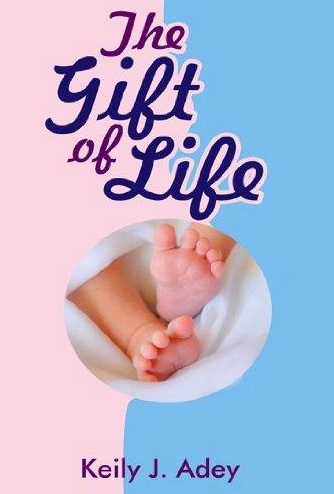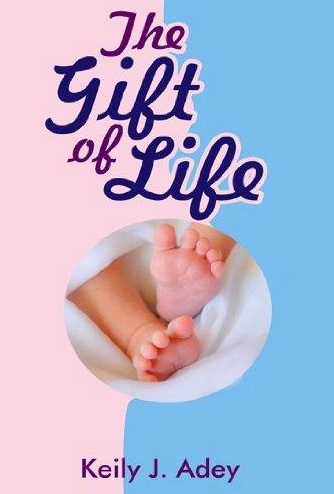 For anyone, starting a family is charged with emotion. There's joy and fear, fulfillment and trepidation. There's anticipation as you wait to fall pregnant and worry while carrying. There's wonder as a new baby arrives, and there's heartbreak if all doesn't go to plan.
And there can be grief, as Keily J. Adey recounts in her heart-wrenching diary The Gift of Life. Keily wants nothing more than to become a mother, but after multiple miscarriages, it becomes clear that this is not going to be an easy journey. Keily is faced with the challenges of infertility and with her husband, must find a way to overcome the physical hurdles put between herself and motherhood…
Through multiple miscarriages, infertility and the possibility of giving birth to a child with special needs, Keily J. Adey and her husband Paul, struggle to create the family that they have always wanted.
Her diary, a personal and graphic account of their life; the indignity and dismay of public heartache and medical examinations are an insight into how age, past medical history and money can all affect a strong relationship and the prospect of ever becoming a family.
In her own words, Keily is…
"…writing this book to encourage every walk of life man and woman struggling emotionally, who are trying for a baby, thinking or going through IVF at the moment or in the near future: I hope you find laughter, enjoyment and hope from my experiences."
Keily shares a little of herself, explaining the pain of miscarriage, the emotional challenges of infertility and the frustrations that come of wanting so badly to become a parent. It is also an incredible account of just how far a person can and will push themselves in order to make it happen.
I'm so pleased to be able to say that The Gift of Life has a happy ending, but there's no denying that it is also a no holds barred account of the great challenges faced by couples going through IVF…
"IVF feels so clinical; my body doesn't feel like my own – having to be examined all the time being poked and prodded, it's not very nice I really wish no one had to go through this, especially not me; why does it have to be me, why can't we just get pregnant naturally on our own?!"
These are questions I'm sure many women have asked themselves, couples have asked each other, in their quest to be parents.
Keily is incredibly brave in sharing her experiences in her book, and I'm sure it would have been difficult for her husband and family to read of the pain and grief that she endured. Still, it was wonderful to read of how close she felt to her husband Paul, and how the whole experience worked to build a bond between them. And of course, it was absolutely wonderful to hear that this story has a very happy ending, as at it's conclusion, Keily and Paul welcome not one, but two much loved children into their family…
"I've never know a feeling like it and I doubt I ever will again; the battle had been won and all the strength I had to have to get her here was finally gone. I didn't need to battle on anymore I could just devote all my time to loving and nurturing her and I did. She went everywhere with us and still does, we hate leaving her to be babysat; I just love her being with us even if she's playing up – she's very strong willed, but has a magical personality that makes your heart melt."
This is an inspiring story, simple and personal. You can follow Keily on Twitter here.
This book was reviewed by Mandi Johnston, for her blog That Book You Like… You may also enjoy a visit to the TBYL website for lots of bookish fun!