22 Gift Ideas for Kids Who Love Art and Crafts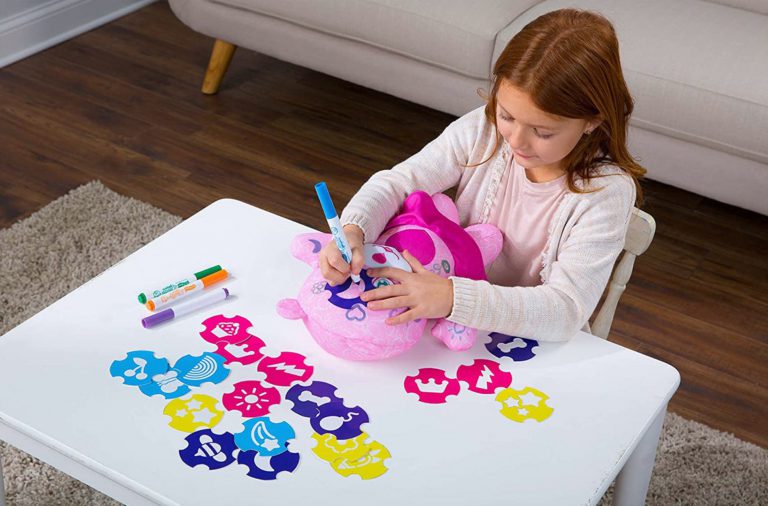 22 Gift Ideas for Kids Who Love Art and Crafts
With the summer school holidays now stretched out in front of us, adding a couple of art and craft activities to your child's Christmas gift pile is a great idea. We've picked out some of our favourite art and craft gifts that you can pick up right now at great prices from Australian retailers on eBay. There is still time to order now and get them in time for Christmas.
Plus, if you are an eBay Plus member you can avoid paying for postage on millions of items.
Not an eBay Plus member? No worries! You can sign up for a free 30 day trial, giving you access to exclusive sale, and free postage and returns on millions of items!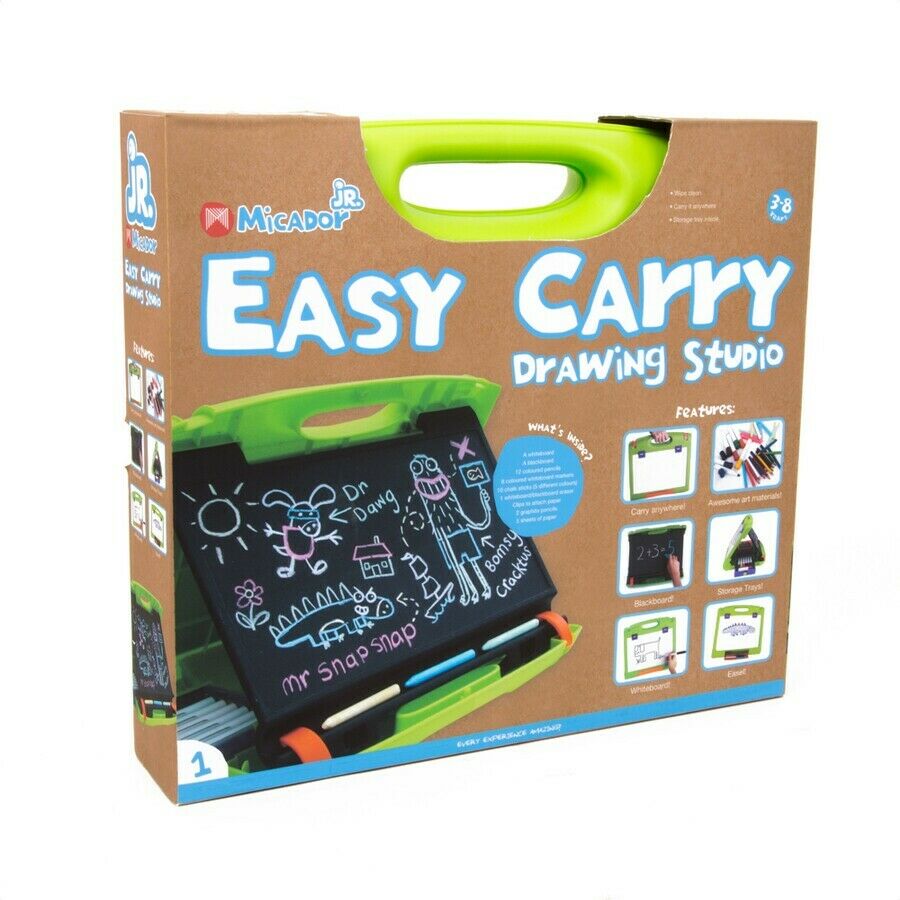 Micador jR. Easy Carry Drawing Studio
$40 and free postage for eBay Plus members
A take-anywhere foldable art easel filled with quality products, including: clips to attach paper, a whiteboard, a chalkboard, 12 coloured pencils, 8 whiteboard markers, 2 graphite pencils, 10 chalk sticks (5 different colours) and paper. Buy here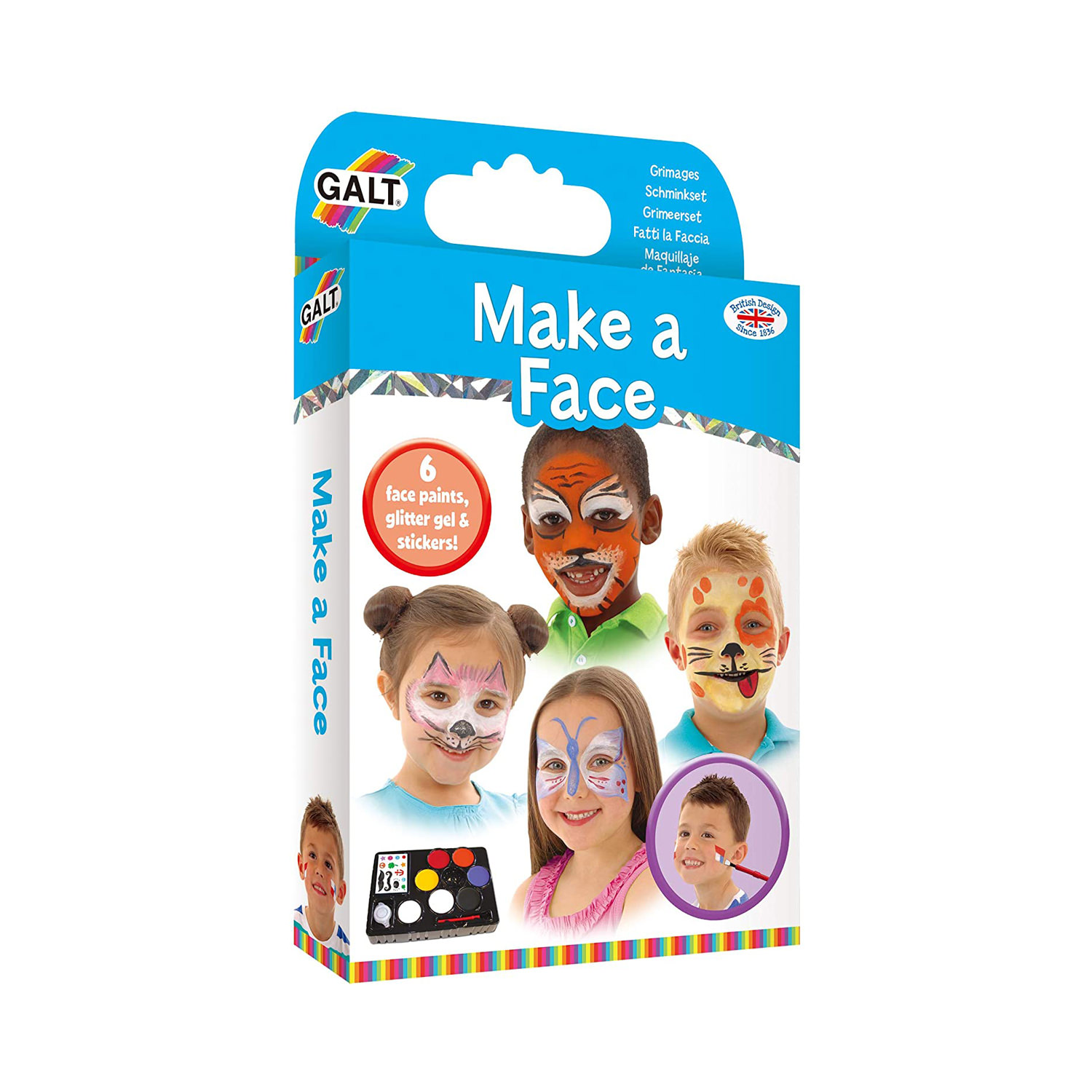 Galt Make A Face Face Painting Kit
$29 and free postage
A face painting kit for every occasion – fancy dress parties, discos or sports events. Support your favourite team by painting your face in their colours. Contents: palette with 6 colour face paint discs, glitter gel, stencil, brush, sponge, guide.
Suitable for ages 5yrs and older.
Choking hazard: Contains small parts.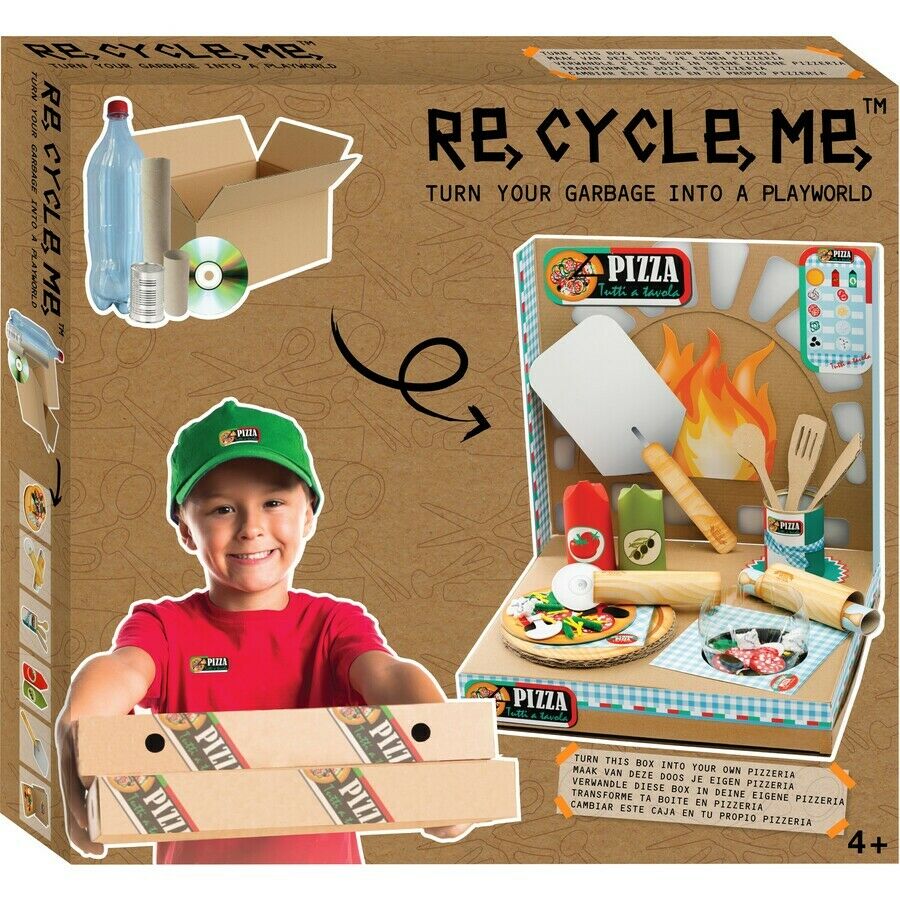 Re-Cycle Me: Playworld Pizzeria
Was $29 Now $23.20 and free postage for eBay Plus members
With this cool Pizzeria playworld Re-Cycle-Me box, your little one can have hours of creative fun! The box contains different materials to create a large pizza parlor to play with! You only have to collect milk cartons, cardboard boxes, cans, cds, toilet rolls, plastic bottles, glue and scissors yourself! Buy here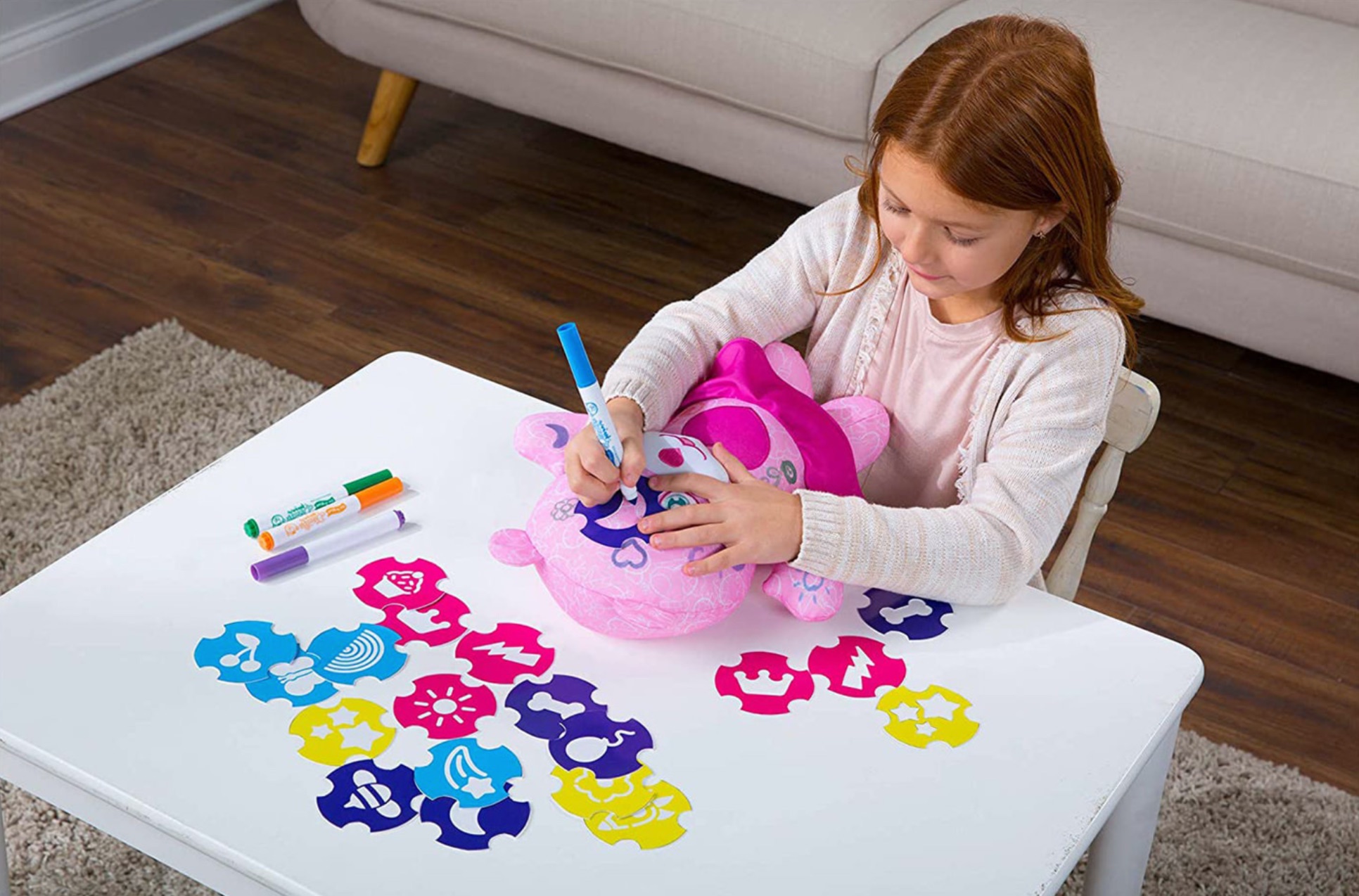 The Original Doodle Bear Washable Marker Set with Stencils
$34.80 and free postage
The Original Doodle Bear is back and better than ever! This set of six colorful (and washable) markers works with all Doodle Bear Toys. Doodle Markers let kids set their inner artist free as they create oodles of doodles on their new Doodle Bear friends. This set includes fifteen stencils that each feature different shapes so there is plenty of fun to stencil in. Doodle. Wash. Doodle again! What will you Doodle today?
Suitable for ages 3yrs and older.
Choking hazard: Contains small parts. Buy here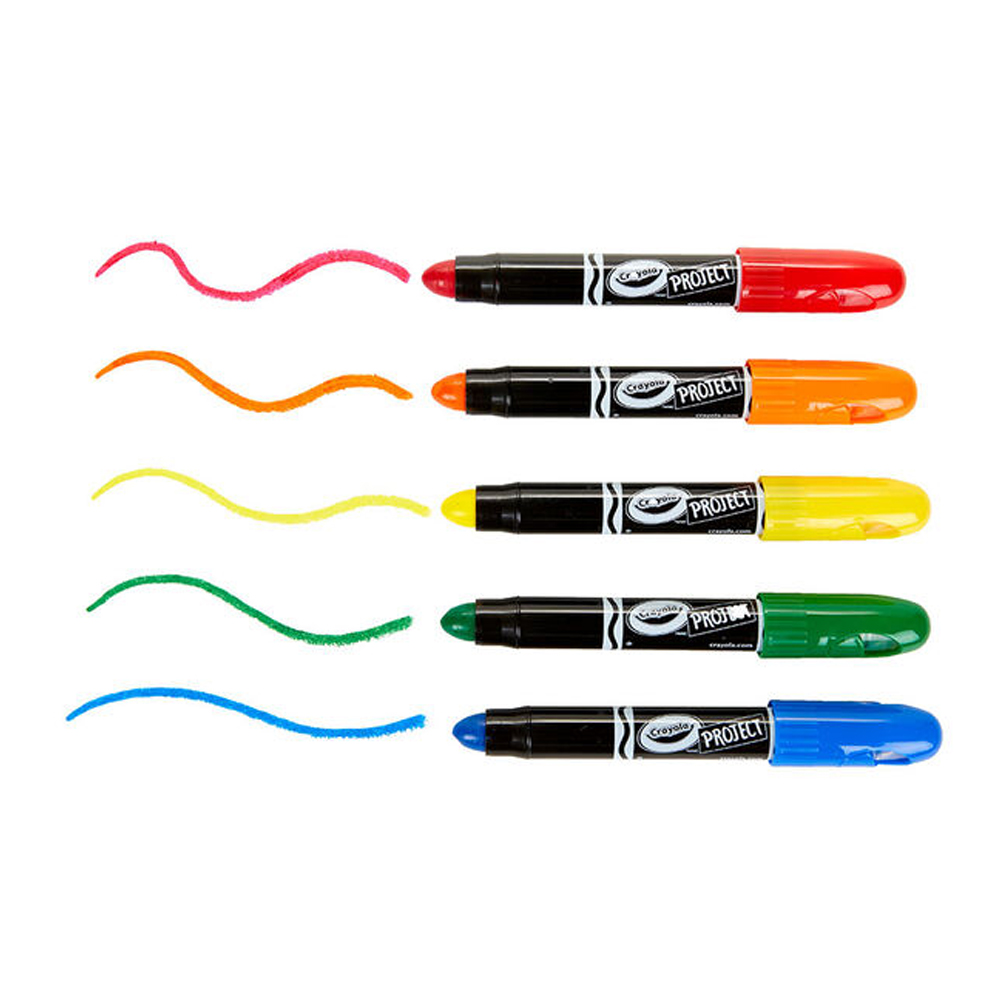 Crayola Project Gel Crayons 5 Pack
$16.99 and free postage
From the Crayola Project line, Gel Crayons offer rich, super smooth colors for art projects, homework assignments, and crafts. Just twist up to color, and twist down to protect the color core in the durable plastic casing. This set of 5 Gel Crayons is great for light and dark surfaces. Works on poster board, foam board, regular paper, and construction paper. Buy here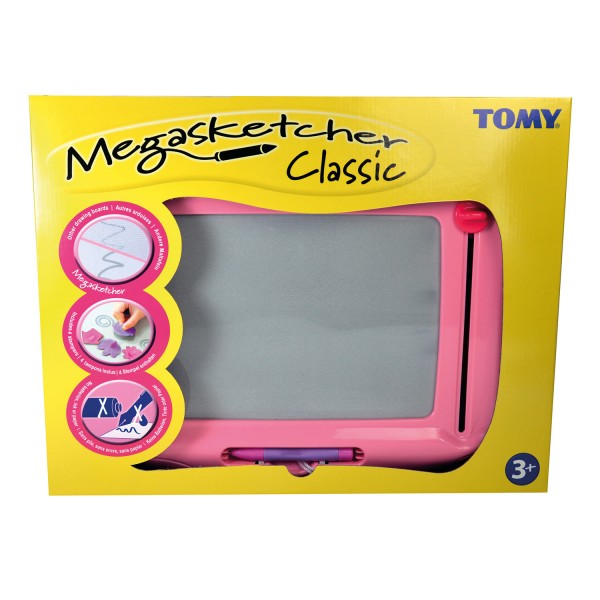 TOMY Pink Megasketcher Classic
$33 and free postage
Encourage creative play with the Megasketcher from Tomy, which features a magnetic stylus that kids can use to create images on the toy's screen. Young artists can express their creativity without any mess or wasted paper. Add patterns and designs with the 4 included magnetic stampers. Simply erase the screen with the slide control to start over again. This Megasketcher Classique has an attractive and robust pink frame. Buy here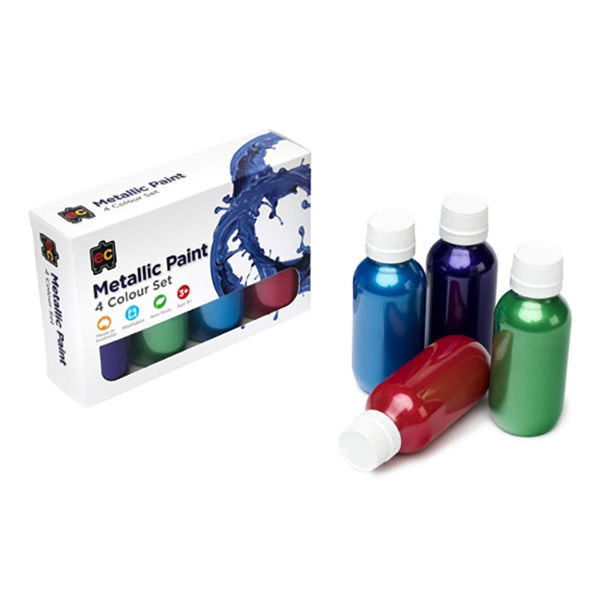 Metallic Paint 100ml Set of 4
$25.50 and free postage
Australian made Metallic Paint by Educational Colours is non-toxic, washable and made from the highest quality ingredients. Create striking artwork with these rich and creamy poster paints, which provide good coverage. Non-toxic and water-based, so ideal for younger children to use safely. This set of 4 x 100mL bottles of metallic red, metallic blue, metallic green and metallic purple. Buy here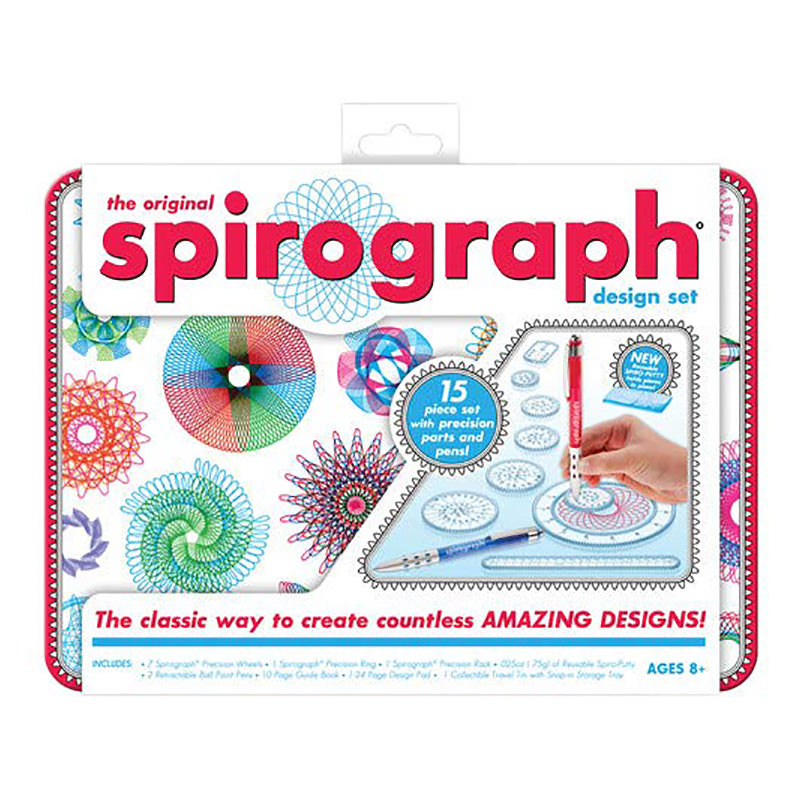 Spirograph Design Set Tin
$33.95 and free postage
This original Spirograph tin set from Kahootz is a perfect gift for any child from the age of three and up. Spirograph is a combination of mathematics and art allowing kids to make the most intricate designs to decorate just about anything. The countless designs that can be created will amaze and inspire children. This Spirograph set is supplied in a decorative tin that measures 8.5 x 1 x 6 cm.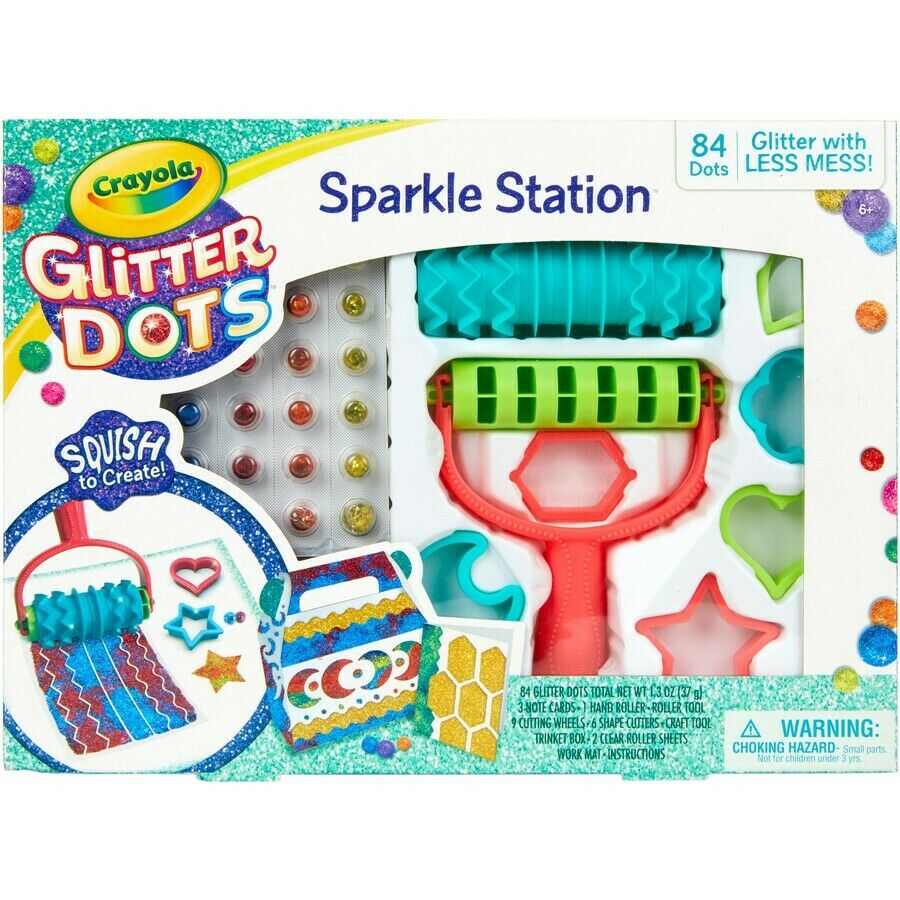 Crayola Glitter Dots Sparkle Station
$10 from Big W on eBay
Crayola's Glitter Dots are an innovative glitter-infused dot that sticks to a variety of surfaces to make sparkly designs. With Glitter Dots, you can roll, cut, and decorate in a creative and fun new way. Kids can experiment with adding their Glitter Dots to paper, wood, felt, paper-mache, fabrics, foam board, and more. Glitter Dots Sparkle Station is the perfect art & craft kit for kids to experiment and create glittery designs. Use the included tools to get even more creative! Flatten dots into fun patterns with the roller, decorate cards to give to family and friends or use for a school project! Buy here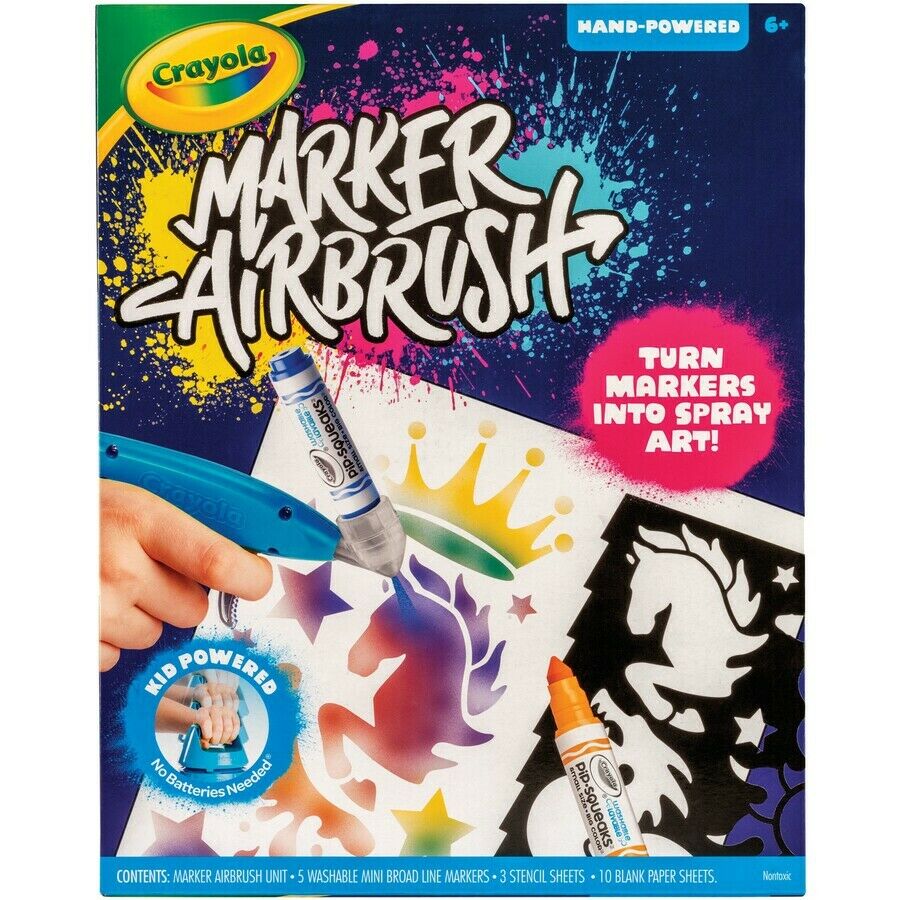 Crayola Marker Airbrush Set
$30 and Free postage for eBay Plus members
The Crayola Marker Airbrush Set includes 1 Marker Airbrush Unit, 5 Washable Mini Broad Line Markers, 3 Stencil Sheets and 10 Blank Paper Sheets.
Load your chosen marker into the Marker Airbrush Unit, Pump and Spray! Use the stencils to spray fun pictures and shapes.
The included 5 Washable Mini Broad Line Markers wash off skin, most machine washable clothing and most surfaces! Use soap and warm water.
Nontoxic
Suitable for ages 7+ Buy here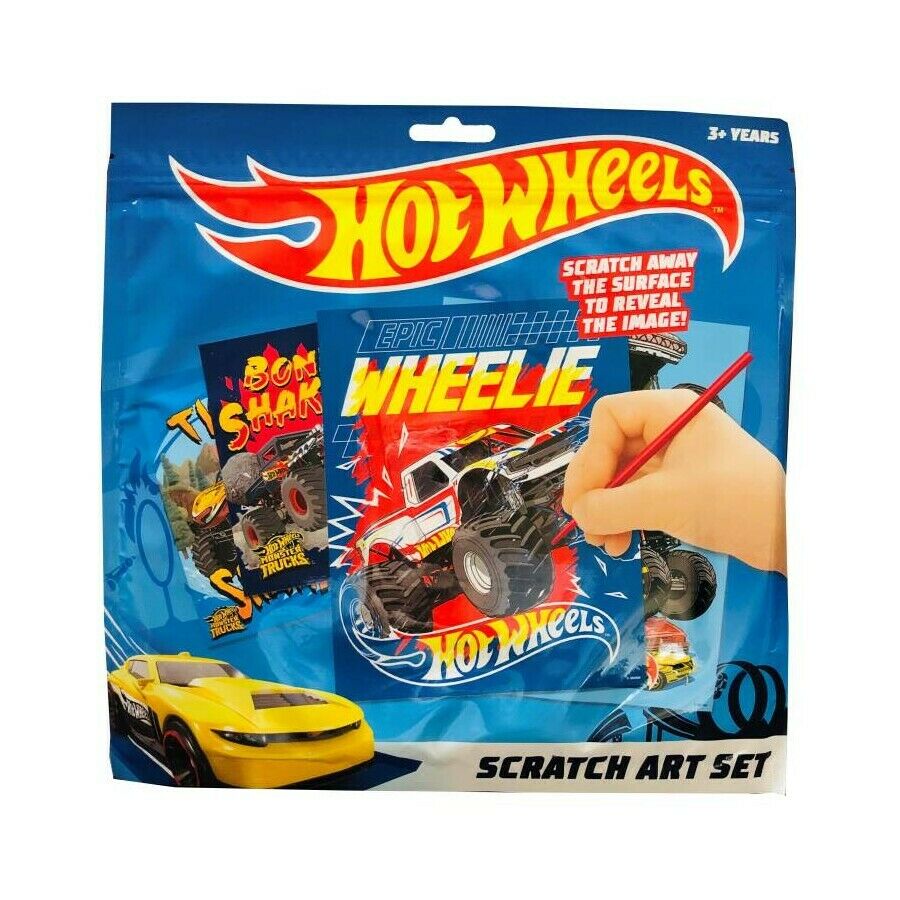 Monster Trucks Scratch Art Set 4 Pack
$5 from Big W on eBay
Little kids will love getting crafty with the Monster Truck Scratch Art kit. This cool kit contains four sheets that each reveal a Hot Wheels scene when scratched with the bonus bamboo stick. Buy here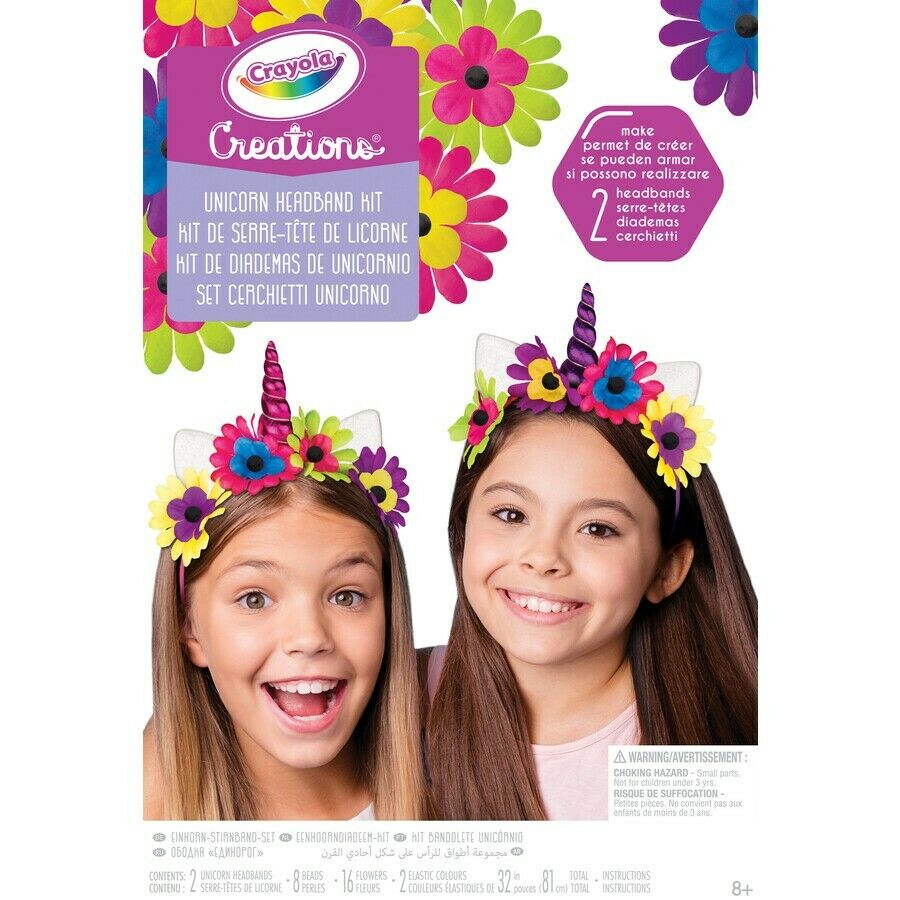 Crayola Creations Unicorn Headband Kit
Was $15 Now $10
Crayola Creations Unicorn Headband kit is perfect for girls who love fashion and unicorns! Create a magical hair accessory with the included contents then put on your headband and show it off to friends and family! Buy here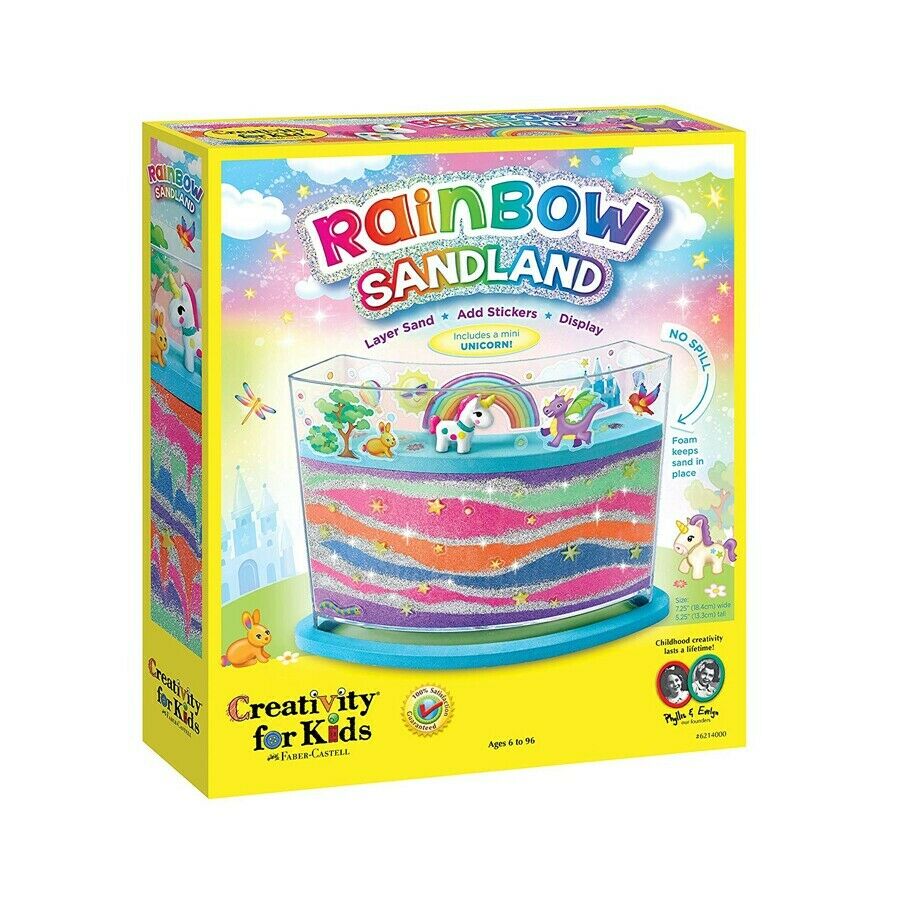 Creativity for Kids Rainbow Sandland
Was $27 Now $21.60
This sand art kit is ready to create, decorate and display!
Combine colourful sand and glitter to create a design that's unique to you! Use the included sand art tool to create cool effects within your sand layers
Less mess, more fun! Fitted cap and glue keeps your sand art in place and prevents spills
Finish your magical sandland design by adding playful stickers and an adorable mini unicorn
Ages 6+ Buy here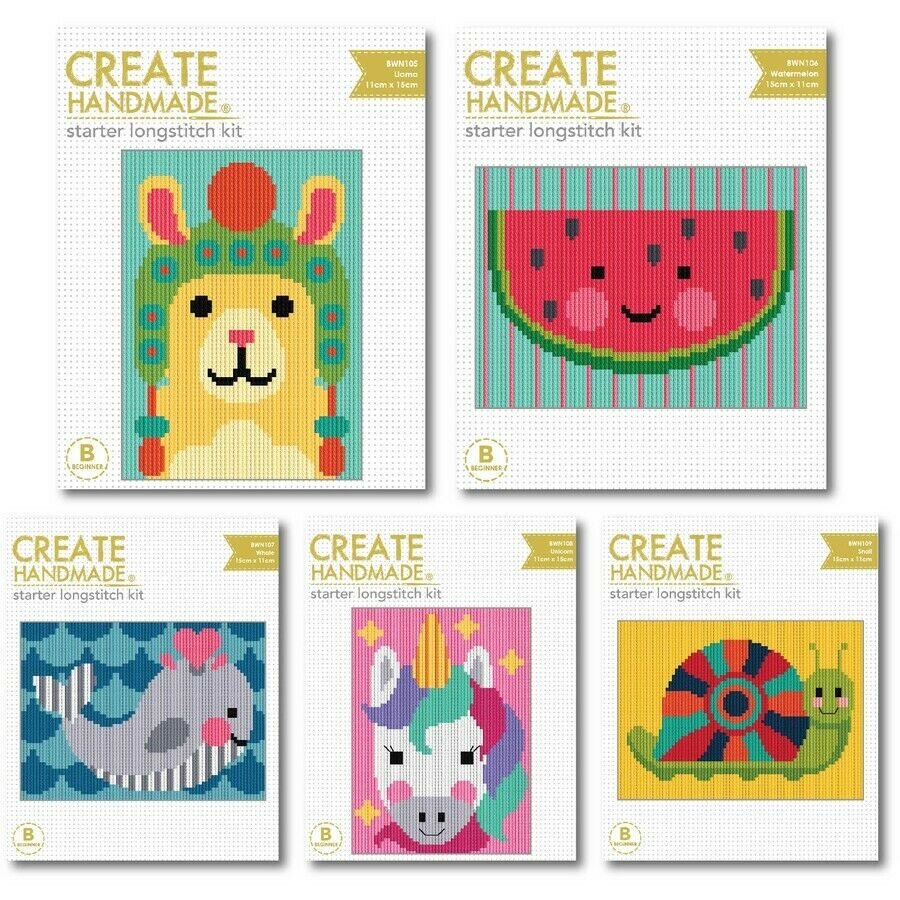 Create Handmade Longstitch – Assorted*
Was $10 Now $7
The Create Handmade Longstitch Starter is the perfect way for beginner stitchers to practise their skills. This pack contains everything you'll need to create a colourful design, including printed canvas, tapestry yarn, a needle and easy to follow instructions. Buy here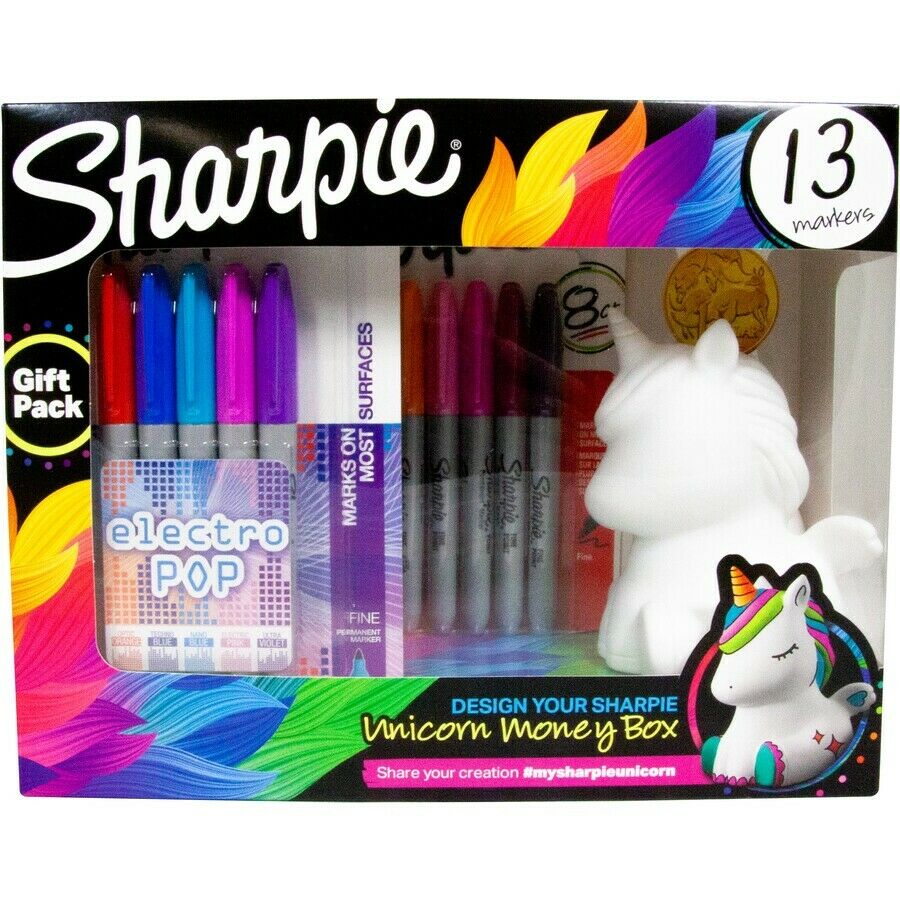 Sharpie Unicorn Money Box Kit
$20 and free postage for eBay Plus members
Add COLOUR and IMAGINATION to your every day with SHARPIE! The NEW Sharpie Unicorn Money Box Kit includes all you need to create a one-of-a-kind illustrated unicorn that will keep your savings cozy while adding that artistic edge to your desk or bedside table. Bold to the max and permanent to the core, Sharpie Permanent Markers inspire you to transform ordinary surfaces into passionately creative statements. Buy here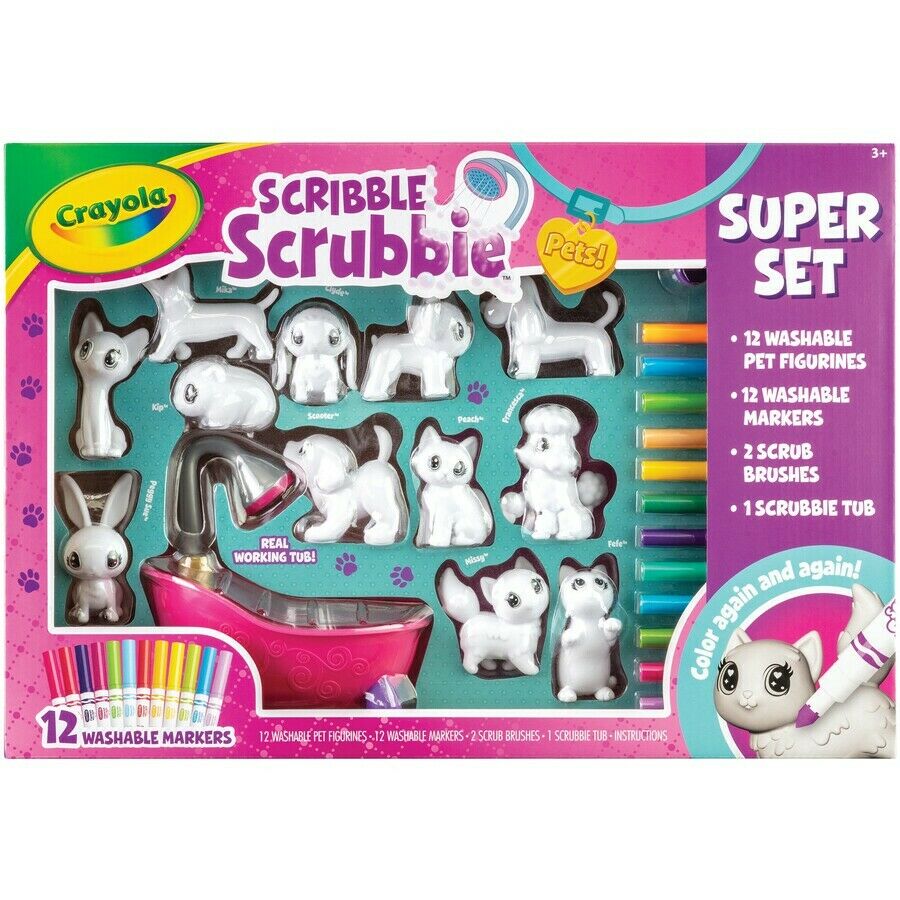 Crayola Scribble Super Set
$50 and free postage for eBay Plus members
Colour, Rinse, Re-Pet! Crayola Scribble Scrubbie Pets are adorable, colourable and washable pet toys for kids that little would-be groomers can customize again and again! Choose a pooch or get smitten with a kitten and color with the 12 included Scribble Scrubbie Pets and 12 Washable Markers. And when you're ready for something new, pop 'em in the Scrub Tub to get cleaned up. Create new colourful coats as often as you like! Buy here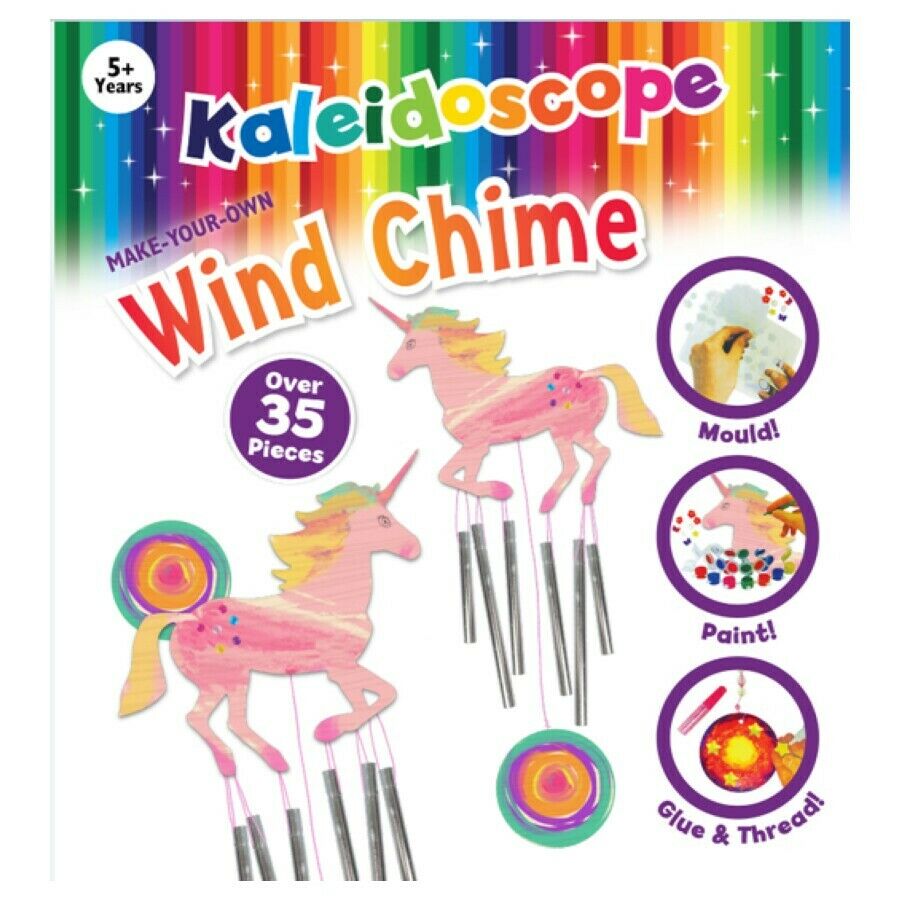 Kaleidoscope Make Your Own Wind Chime Kit
$10
Children will love getting crafty with the Kaleidoscope Make Your Own Wind Chime Kit. This cool kit includes everything children will need to make one wooden butterfly wind chime, including six metal chimes, rhinestones, beads, paint pots, glitter glue, thread and much more. Buy here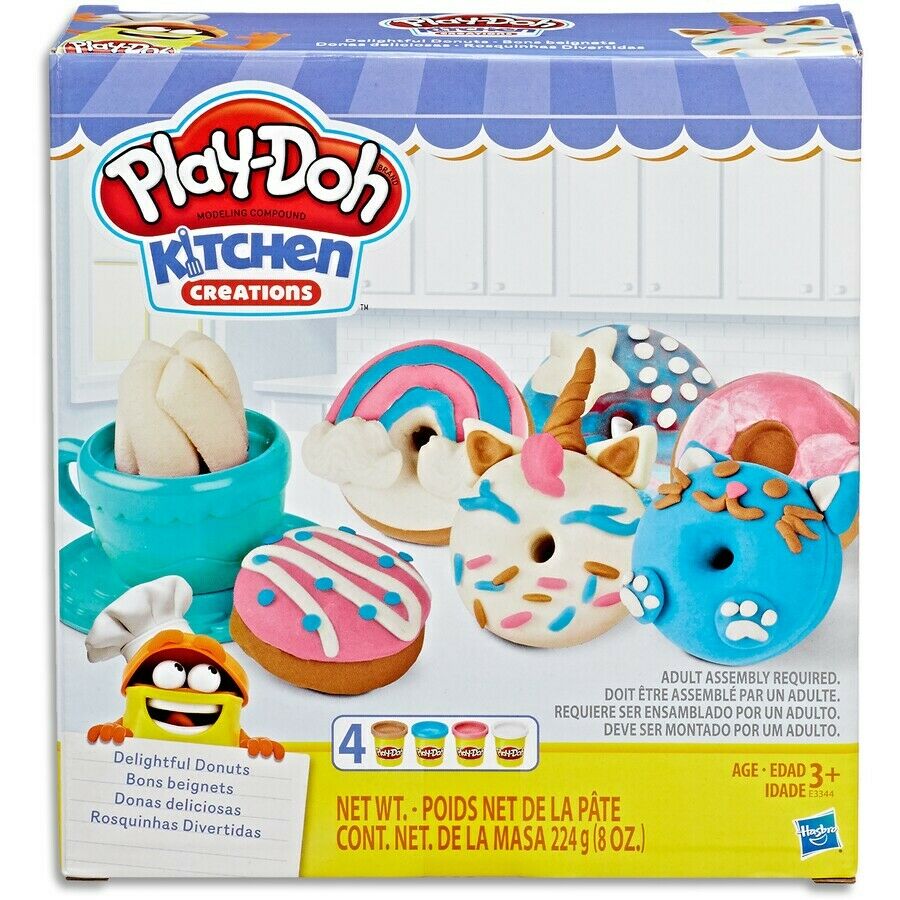 Play-Doh Delightful Donuts Set
Was $15 Now $12
This fun creative toy for kids 3 years and up inspires them to imagine their own donut cafe as they make and display their own colorful Play-Doh donuts! Not sure where to start? The 2 creation cards feature 4 how-tos with step-by-step photos that show how to make creative Play-Doh treats
Shape silly donuts in classic shapes with the 4 molds and Play-Doh compound, and use the donut hole tool to stamp lots of pretend mini donuts!
Make Play-Doh donuts in 5 different shapes with the molds, then decorate them with the Play-Doh frosting tool and sprinkle machine!
With 4 Play-Doh colors in standard size 2-ounce cans, kids who like modelling clay are sure to love creating their own custom pretend donuts with non-toxic Play-Doh compound! Buy here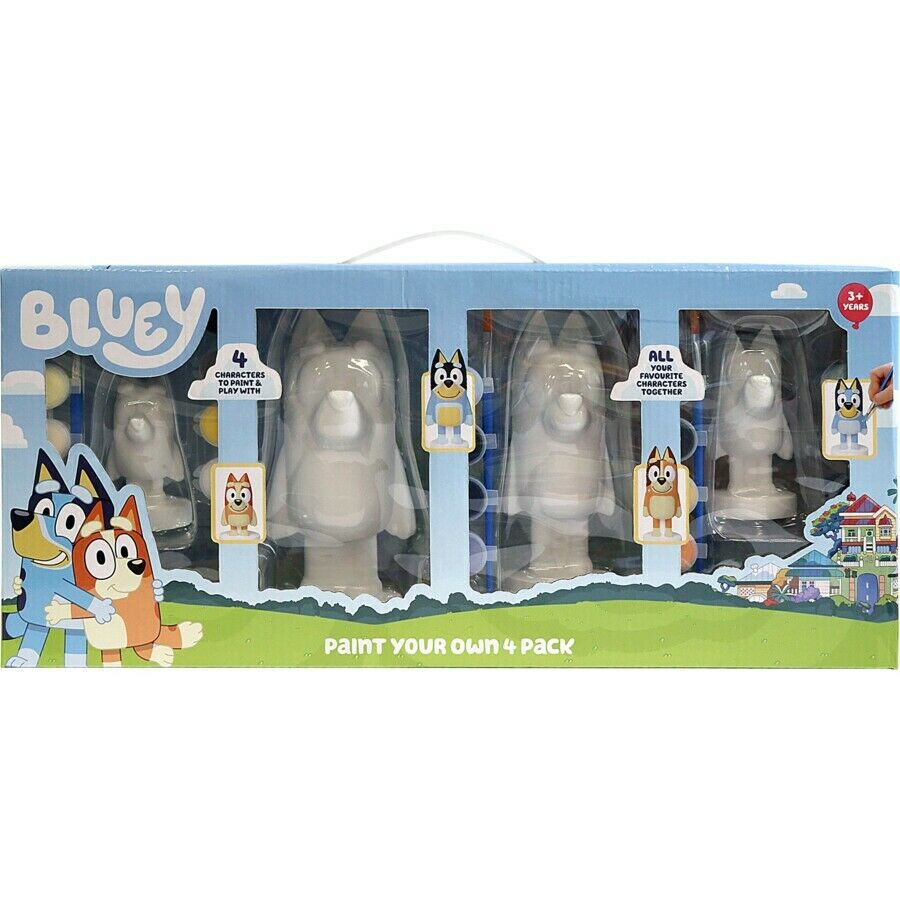 Bluey Paint Your Own Plaster 4 Pack Giftset
Was $32 Now $25.60 and free postage for eBay Plus members
Use your creativity to paint your very own Bluey Plaster character, add decorative detail make your creation come alive. All your favourite Bluey Characters together to paint and play!Bluey, Bingo, Bandit and Chilli. Buy here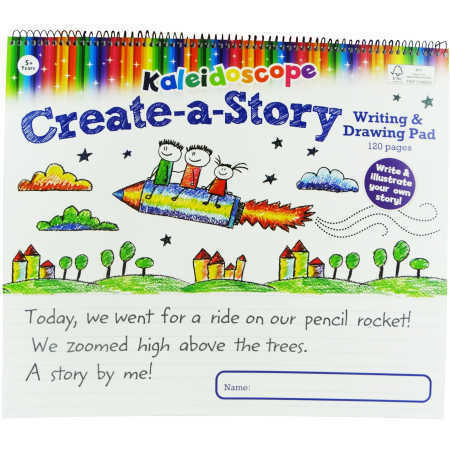 Kaleidoscope Create-a-Story Writing & Drawing Pad
Was $6 Now $4.80
Spark their create side with the Create-a-Story Writing and Drawing Pad. This 120 page book lets them write and illustrate their own stories, encouraging writing and drawing skills. Buy here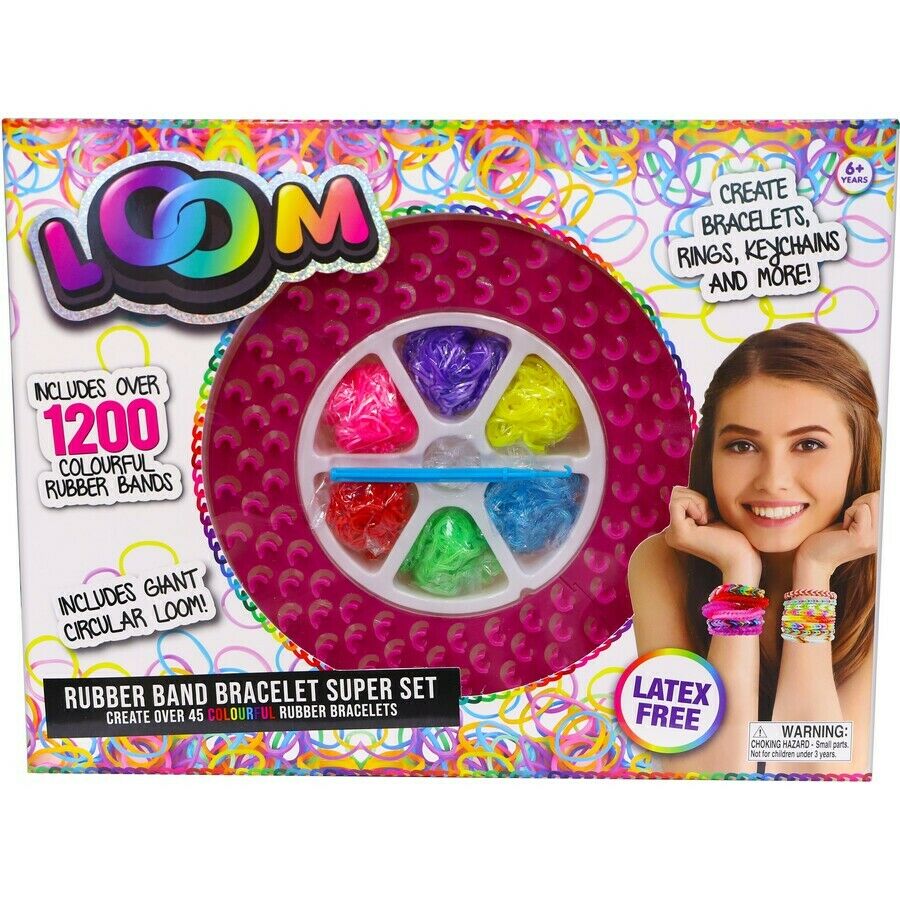 Loom Rubber Band Bracelet Super Set
Was $17 Now $13.60
Your young ones can create dozens of colourful rubber band bracelets using the Loom rubber band bracelet set! From bracelets, to rings, keychains and more! The creations are endless. Buy here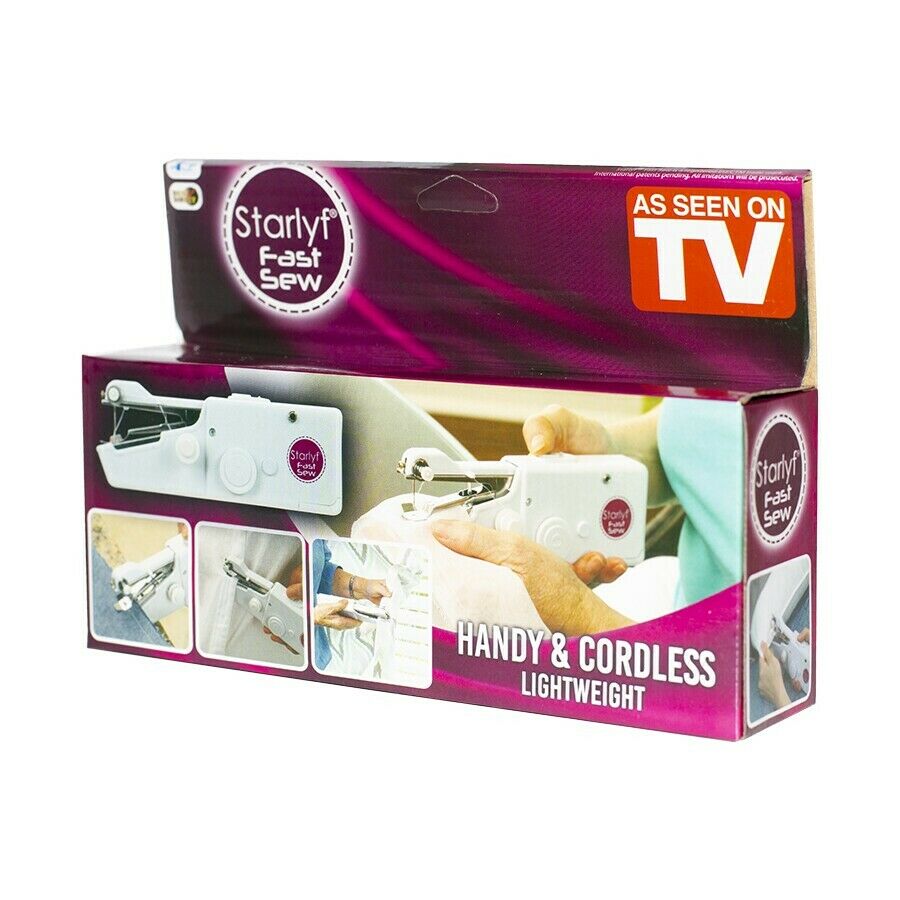 As Seen On TV Starlyf Fast Sew
$19.95 and free postage for eBay Plus members
Fast Sew is the compact handheld portable sewing machine you can use on-the-go without needing bulky machinery! Fast Sew uses a single spool design for simplicity and works perfectly on everything from lace to denim. Now you can mend clothing, blankets, cushions more quickly and easily with Fast Sew. Perfect for creating blankets, placemats, quickly fixing hems, and even clothing customisation. Buy here
Happy stress-free shopping!