A Photo Of A Baby Hanging Off A Chair Has Divided The Internet! Is It Dangerous Or Not?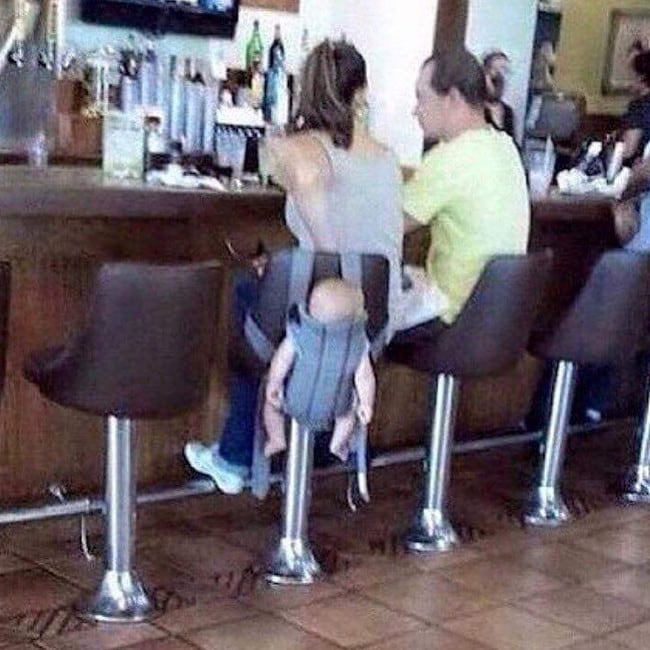 A Photo Of A Baby Hanging Off A Chair Has Divided The Internet! Is It Dangerous Or Not?
A debate is brewing online over a photo showing a mum sitting at a bar while her baby hangs off the back of the chair in it's carrier. Some say it's utterly negligent while others see no issue with it at all.
The anonymous mum is seen enjoying a drink at the bar with her friend while her child hangs suspended behind her. Appearing on discussion forum Reddit, the photo has sparked a huge debate online.
"Mounting her baby on the back of a chair," the caption, which was posted Sunday, reads.
Thousands of people have given their opinion on the matter with the majority calling it 'dangerous.'
"It's meant to be around someone's arms, so I feel like the harness could slip off of the chair," one Reddit user wrote.
"I treat my backpack with more respect," said another person, while a third said, "I don't even do that with my purse."
Others defended the woman with one user saying, "These harnesses have a chest strap so there's no way it's falling off that chair."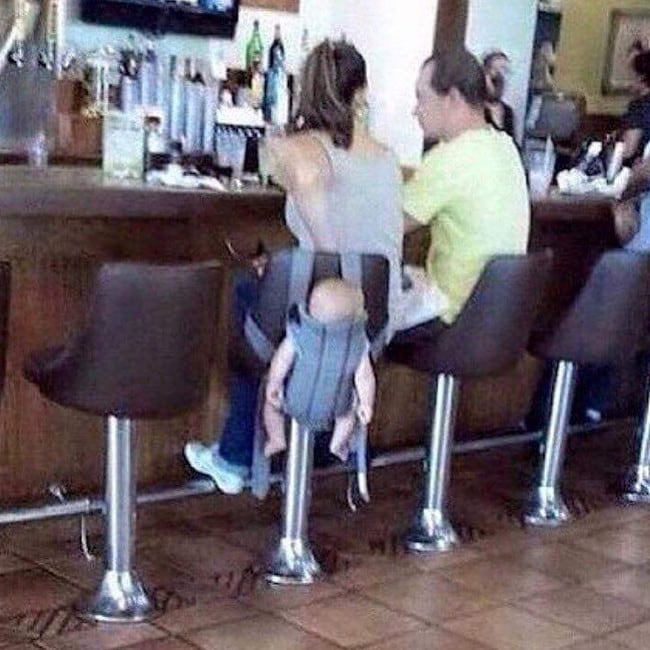 "I mean, this is stupid, but it probably has a chest clip," a second person agreed.
"Instead of falling to the floor, it would slip off, sliding baby out head first onto the tile," she said.
"I had a carrier like that and I could totally sit down while wearing a baby," added another.
While others saw the funny side and agreed that the mum was clearly in desperate need of a drink.
"Take a nap sweetie, mammy need her wine," one user wrote.
One woman said that as long as the baby was asleep there really was no issue.
"That baby's in a deep sleep I really don't see the problem here. If the baby is comfy and sleeping and she's holding onto the carrier it's just a funny way to let your baby sleep," the woman said.
What do you think? Is this a dangerous way to rest a baby or do you think it's perfectly fine?