10 Awesome Easter Egg Hunt Ideas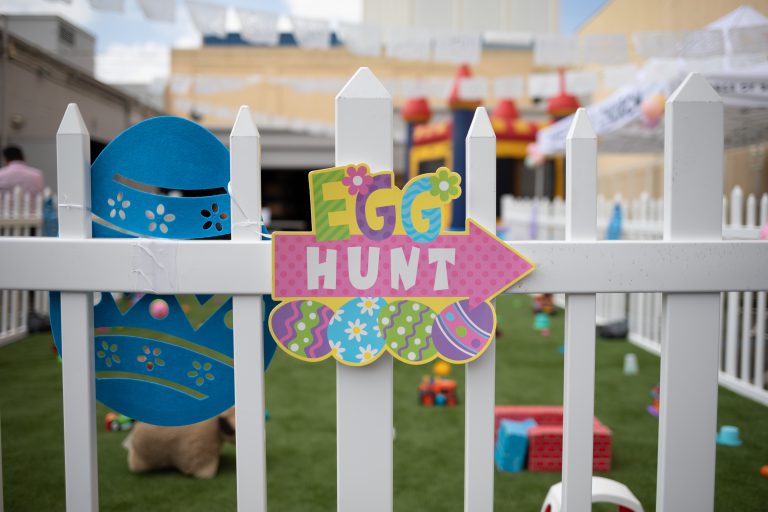 10 Awesome Easter Egg Hunt Ideas
One of my favourite activities on Easter morning (apart from the chocolate of course!) was the search involved in finding out where the Easter Bunny had left our easter eggs.  Now as a parent myself, I can't wait until my kids are old enough to go on easter egg hunts, and I will definitely be using some of these great easter egg hunt ideas in a few years time.
No easter egg hunt would be complete without bunny footprints!  The kids will love waking up to discover tracks left by the Easter Bunny. This is also a great way to lead them to the start of their easter egg hunt.
This is such a cute variation of bunny footprints – the kids will love following a trail of easter eggs.
Create cute bunny signs to help the kids identify where to start their easter egg hunt.  These signs are easy to make, just draw the outline of your bunny on thick cardboard before covering with coloured paper and adding labels if you wish.
Help the kids burn off some energy before they enjoy some chocolate easter eggs on Easter morning by sending them off on a treasure hunt – I love this idea of using a jigsaw to give clues to the location of their easter egg stash.
Keep the fitness kick going by incorporating fun fitness challenges into your easter egg hunt.
Make a sweet easter bag for the kids to collect their easter eggs in – you can also personalise them to make sure there are no arguments over who the eggs belong to!
These glitter eggs would be a lovely addition to any easter egg haul. To make these, simply decorate an egg before piercing a small hole in the end of an egg to drain the contents, rinse the egg shell carefully with a little water and fill with your favourite coloured glitter.
Decorate used egg cartons with paint or coloured paper to create fun and colourful containers for the kids to store their easter eggs in – this would be a great activity to get the kids involved in during the lead up to Easter.
The kids will love searching for easter eggs in a 'giant nest'!  All you need to create this is  a small inflatable pool or sand shell and a heap of shredded paper.
Assign the kids a colour each to make sure everyone collects their fair share of easter eggs.
Have you planned an Easter egg hunt before?
What are you favourite Easter egg hunt ideas?